RAC warns that petrol could rise by 3p per litre before Christmas as wholesale gas prices hit highest level for six year
MP says passing added costs to consumers would be 'totally unfair'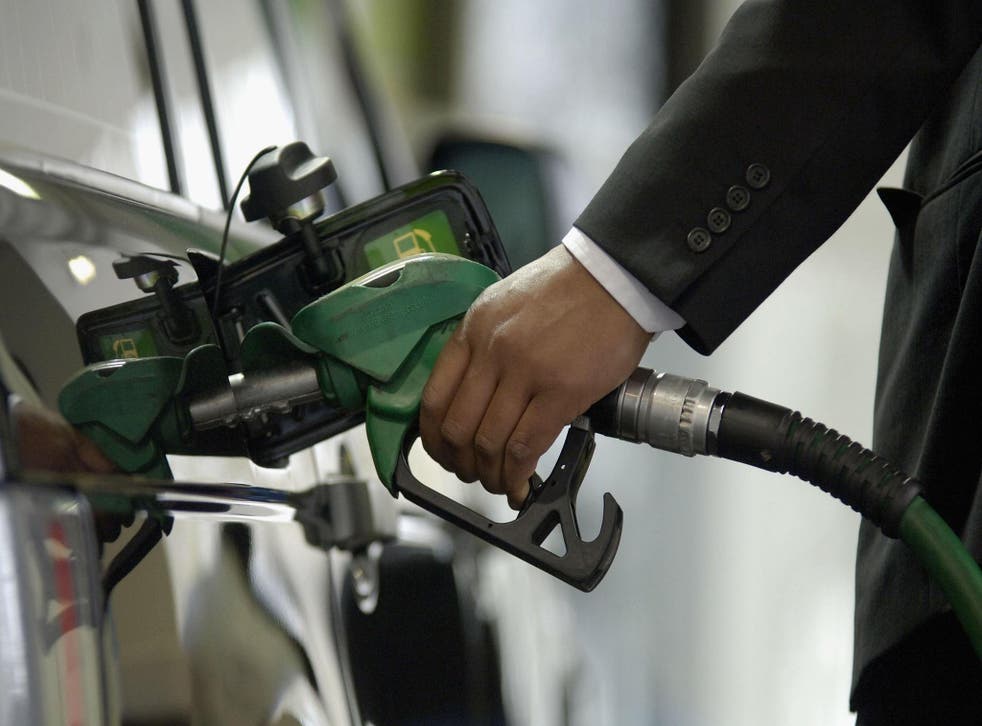 Petrol prices could rise by 3p per litre before Christmas, the RAC has warned, as wholesale gas prices hit their highest level for six years.
Filling up a 55-litre family car could therefore be £1.65 more expensive than currently, the motoring organisation said.
The price of Brent crude surged by more than 1.5 per cent to 65.72 – hitting its highest level since the middle of 2015 – in response to the supply being turned off at the Forties pipeline after a crack was found in it.
Operator Ineos said the pipeline, which carries 40 per cent of the North Sea oil and gas, could be offline for up to three weeks as it is repaired.
"This closure will inevitably lead to an unwelcome increase in the price with the knock-on effect of raising the wholesale cost of both fuels," said RAC fuel spokesman Simon Williams. "This really isn't what drivers need at Christmas when many are travelling longer distances to spend time with family and friends. This will only serve to make the most expensive time of year even more costly.
He added: "It is also a stark contrast to two years ago when the price of both petrol and diesel fell drastically as the price of oil crashed to below $40 (£30) a barrel in December giving rise to both fuels being sold for 99p a litre at the cheapest retailers."
The extra pressure on global supply came as markets continued to react to the Opec-led decision to extend production cuts at the beginning of the month.
UK news in pictures

Show all 50
Separately, UK natural gas prices churned out double-digit growth to reach 73.7p a therm on ICE Futures Europe following an explosion at a natural gas plant in Austria.
One person died in the blast and 21 were injured at the plant in Baumgarten an der March, east of Vienna, which transports a significant amount of European gas.
It is feared that householders may face higher prices for heating as a result.
Ian Liddell-Grainger, an MP who sits on Parliament's energy select committee, told the Daily Telegraph: "Passing on price rises to the consumer would be totally unfair because it's not their fault and this is nothing to do with them. The big energy companies buy their gas and oil about six months in advance, so there should be no need to increase bills."
The Baumgarten site in eastern Austria, near Slovakia, is a major regional transfer node taking natural gas from as far away as Russia and pumping it towards neighbours including Germany and Italy, Baumgarten's biggest recipient.
Italy declared a state of emergency as the flow dwindled earlier this week. But operators said at least some level of supply would be restored by the end of the day.
New petrol and diesel vehicles to be banned from 2040 in bid to tackle pollution
David Madden, market analyst at CMC Markets, said: "Brent crude oil hit its highest level since early June 2015 as the closure of Forties North Sea pipeline curbed supply. The energy market was already strong as Opec and Russia agreed to extend the co-ordinated production cut until the end of 2018, and now this maintenance move by Forties has added to the upward pressure."
Crude oil surged by 7.6 per cent between October and November, reaching its highest level since December 2016, according to the Office for National Statistics (ONS).
As a result, motorists faced higher prices at the pumps in November, with petrol up by 1.8p per litre month-on-month to 119.1p, while diesel rose by 2.3p a litre to 122.8p.
Additional reporting by PA
Register for free to continue reading
Registration is a free and easy way to support our truly independent journalism
By registering, you will also enjoy limited access to Premium articles, exclusive newsletters, commenting, and virtual events with our leading journalists
Already have an account? sign in
Register for free to continue reading
Registration is a free and easy way to support our truly independent journalism
By registering, you will also enjoy limited access to Premium articles, exclusive newsletters, commenting, and virtual events with our leading journalists
Already have an account? sign in
Join our new commenting forum
Join thought-provoking conversations, follow other Independent readers and see their replies