Petrol prices hit new record high again as average cost of litre now at 163.5p
Oil prices have since risen as a knock on effect from the war in Ukraine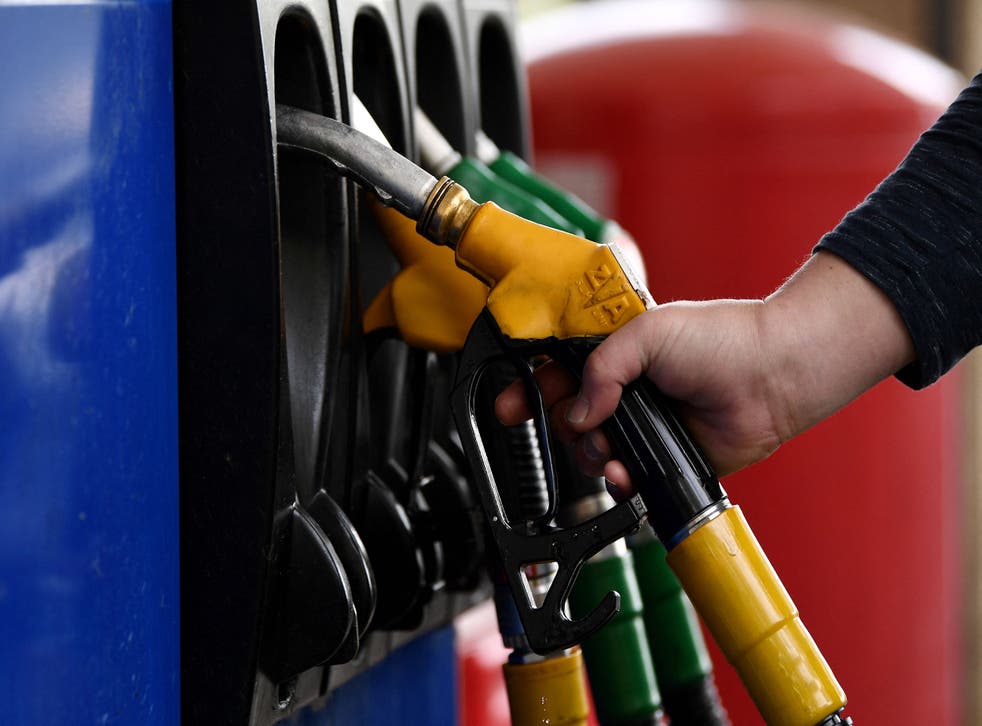 Fuel prices in the UK have broken records again as a slump in wholesale costs failed to make an impact at the pumps.
The average cost of a litre of petrol on Sunday was 163.5p, while the average cost of a litre of diesel was 173.4p. Just last month, prices at forecourts were 148.0p per litre for petrol and 151.6p for diesel.
Oil prices have skyrocketed following Russia's invasion of Ukraine, leading to higher wholesale costs for fuel retailers, and increased prices for Britons when they go to fill up.
As Russia is the world's second-biggest exporter of crude oil, the current situation has raised concerns over the reliability of supply chains amidst the ongoing war.
The price per barrel of Brent crude, the most commonly used way of measuring the UK's oil price, reached $139 (£107) on 7 March – its highest level in 14 years. But the price dropped to $109 (£84) two days later and remains around that level.
RAC fuel spokesman Simon Williams said the average price of petrol "appears to be on a collision course with £1.65 a litre".
He said: "While there will almost certainly be more rises this week, drivers should soon get some respite from pump prices jumping by several pence a litre every day as oil and wholesale prices appear to have settled.
"The price hikes seen over the weekend are still a result of the oil price rise which began at the start of the month and peaked early last week.
"As the oil price has now fallen back, we should hopefully reach the peak and start to see prices going the other way to reflect the big drop in wholesale costs seen at the end of last week, subject to no further spikes in the barrel price this week."
AA fuel price spokesman Luke Bosdet said the 10.6p per litre slump in wholesale costs last week produced "bizarre price anomalies".
He added: "In one town this weekend, filling a tank at one forecourt was more than a pound cheaper than directly across the road at another.
"They normally match each other but the petrol station resupplied earlier in the week at the much higher price was nearly deserted while its neighbour had a small queue.
"Unless the price of oil takes off again this week, the AA expects these wild pump prices to stabilise this week and even fall back at fuel stations that were supplied at peak prices but will eventually get cheaper deliveries."
This latest increase comes days after petrol prices rose to over £2 per litre in London and reached £1.55 per litre in the UK last Monday, 7 March.
Register for free to continue reading
Registration is a free and easy way to support our truly independent journalism
By registering, you will also enjoy limited access to Premium articles, exclusive newsletters, commenting, and virtual events with our leading journalists
Already have an account? sign in
Register for free to continue reading
Registration is a free and easy way to support our truly independent journalism
By registering, you will also enjoy limited access to Premium articles, exclusive newsletters, commenting, and virtual events with our leading journalists
Already have an account? sign in
Join our new commenting forum
Join thought-provoking conversations, follow other Independent readers and see their replies