DWP benefits system was 'predominant factor' in mother Philippa Day's fatal overdose, inquest rules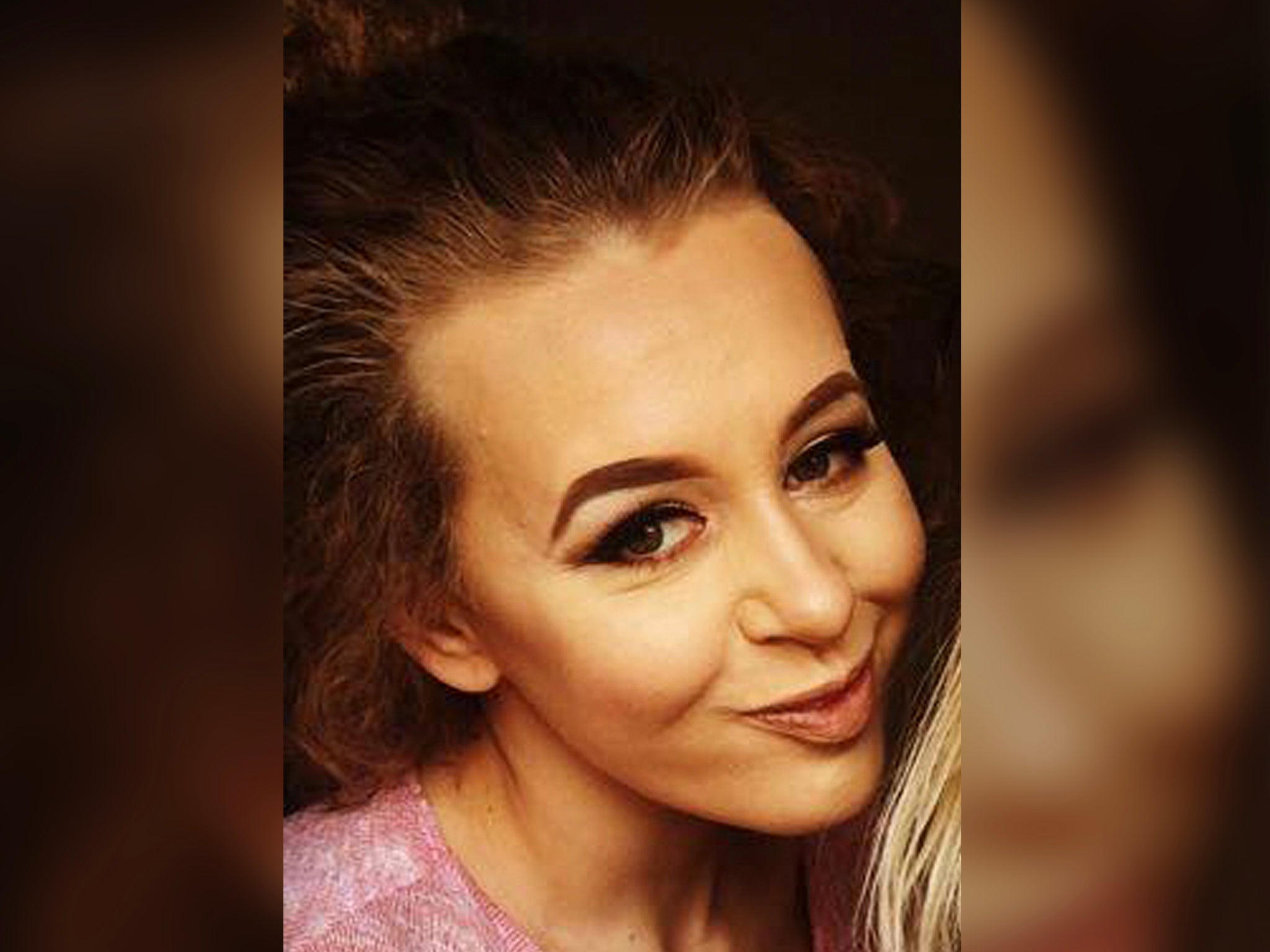 A mental ill young mother took an overdose that led to her death after her benefits were stopped, a coroner has found, identifying the financial stress caused by the administration of welfare as the "predominant factor" leading to her action.
Assistant coroner Gordon Clow ruled on Wednesday that there had been 28 failings by DWP and Capita, the contractor which carries out Personal Independence Payment assessments. Some of the errors were made repeatedly and and were judged not to be errors just committed by individuals, Nottingham Coroner's Court heard.
Philippa Day, a 27-year-old mother from Nottingham, was found unconscious next to a letter about her benefits claim in August 2019, the inquest heard. She had taken an overdose of insulin and remained in a coma until she died on 15 October that year.
Ms Day was a diabetic who suffered from unstable personality disorder and agoraphobia. Her father and sister found her collapsed next to a letter from the Department of Work and Pensions refusing her a home assessment visit over her benefits.
As a diabetic she had received Disability Living Allowance (DLA) since she was 16. In November 2018, she applied for PIP but the DWP did not receive her form. This led the department to stop her DLA payments in January 2019. Ms Day did not realise her benefits had been cancelled due to her poor mental health and she later had to restart the process.
The young mother fell into serious poverty and debt. The court heard a recording of a call she made to the DWP in June 2019, in which Ms Day said she was "literally starving and cold", "genuinely can't survive like this for much longer", was "in so much debt". She told the agent that she "literally cannot leave the house" and needed "a reason to live". 
Appearing in court, the agent did not explain why she had not followed the DWP's safeguarding plan when claimants voiced suicidal intent, telling the court that she had heard many claimants crying and saying similar things.
The court heard that both the DWP and Capita had been repeatedly informed about her history of serious mental illness, self-harming and mental health hospitalisations. They had been told that she was agoraphobic and lived with emotionally unstable personality disorder, and that she would be unable to cope with attending the assessment centre.
The letter stated that if she failed to attend the appointment without good reason, the Department for Work and Pensions could refuse her claim. 
Her father, Charles Day, said the letter's warning "would have devastated" the 27-year-old. "She would have been angry and frightened, she would have been in turmoil. This was very much the sort of thing she would not be able to cope with," the father told the court.
Mr Day told the court that he had found a note on the laptop he had lent her, which was discovered near her unconscious body, Disability News Service reported.
It said: "I have been trapped for so long and then along comes a government who people would assume are there to help. Since 11 January 2019 my benefits have been severely cut, this has caused me to get payday loans to simply live and that has escalated into a hole I can never get out of. Not just that, having nothing has isolated me from the world, has affected my identity."
In a statement following the inquest's conclusion, Ms Day's sister, Imogen Day, said: "As our family made clear in evidence given at the inquest into the death of my sister, we believe that Pip's treatment by the DWP had a direct impact on her mental state and in the end is the reason for her death. 
"She was in despair because of the depths to which she had sunk, she could see no way out of the debt and the poverty in which she was living. Pip's poor mental health meant she was not able to handle the battle with the DWP for the reinstatement of her benefits. The stress of the conflict with the DWP made her even more ill."
Mr Clow will issue a prevention of future deaths report calling on the DWP to address mental health training for agents, improve record keeping and the assessment process. It will also ensure urge the department to ensure correspondence does not create further stress.
Join our commenting forum
Join thought-provoking conversations, follow other Independent readers and see their replies