Majority of Britons support UK Government phone tapping at time of heightened terror threat, finds report
More than half of public support detaining people indefinitely without putting them on trial at time of a suspected terrorist attack, findings show
May Bulman
Wednesday 28 June 2017 00:32 Comments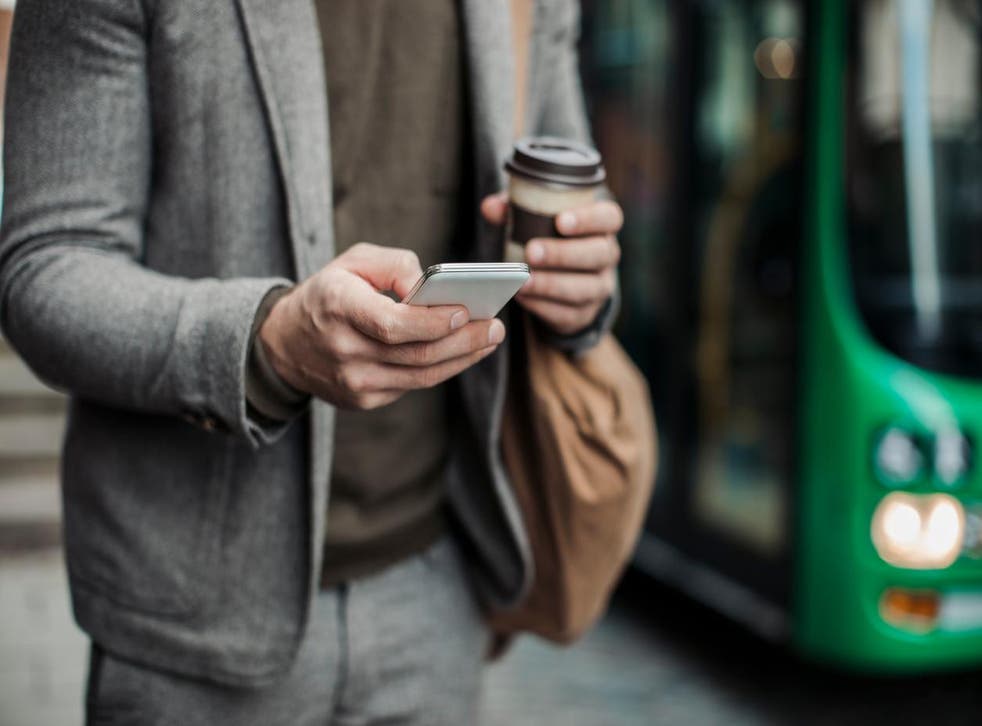 More than three quarters of the UK population believe the Government should be allowed to tap into their phones at a time of heightened terrorist threat, a new survey has found.
Eight in 10 people think the state should have the right to keep people under video surveillance in public areas, while 50 per cent think they should have the right to monitor emails and other information exchanged on the internet, according to the findings published on Wednesday.
The report, British Social Attitudes, published by the National Centre for Social Research (NatCen), also reveals that more than half the population (53 per cent) would support detaining people indefinitely without putting them on trial – which the law currently restricts to 14 days – at a time of a suspected terrorist attack.
Seven in ten people meanwhile believe authorities should have the right to stop and search people at random if a terrorist attack is suspected – which police officers can only currently do without "reasonable grounds" if a senior police officer has authorised it in advance.
The report, which surveyed a total of 2,942 people on trends in attitudes towards the role and responsibilities of Government, suggests the majority of British people indicate that the public is in favour of stronger state powers to tackle terrorism when the terror alert is high, even at the expense of individual rights.
On the question of public spending, almost half (48 per cent) of respondents said they wanted higher taxes to pay for more spending on health, education and social benefits – marking the highest level in more than a decade. Forty-four per cent said they wanted to see taxes stay the same, with just four per cent saying they wanted to see taxes cut.
More than four in 10 people (42 per cent) said the Government should redistribute income from the better-off to those who are less well-off. Before the financial crisis, fewer people supported redistribution than opposed it (34 per cent and 38 per cent respectively in 2006), although support for more redistribution is still lower than the peak it reached during the late 1980s and early 1990s.
Eight in ten (83 per cent) meanwhile think the Government should spend more or much more on health, while seven in ten believe the same for education (71 per cent) and six in ten for the police (57 per cent). By contrast, only 16 per cent would support more spending on benefits for the unemployed.
UK news in pictures

Show all 50
For the first time in more than 30 years, pensions are not the public's top priority for extra spending on benefits, with the proportion of people identifying retirement pensions as being among their top two priorities for extra welfare spending falling from 72 per cent in 2010 to 60 per cent in 2017.
A focus on pensioners was overtaken for the first time by support for more benefits for disabled people, with 67 per cent now prioritising spending on people with disabilities, up from 53 per cent in 2010.
In light of the findings, Roger Harding, Head of Public Attitudes at NatCen, said: "People's tolerance for austerity is drying up, even if that means higher taxes. This leftwards tilt on tax and spend is matched by a long-running conservatism on national security and law and order. In all, people want a more active state that's firm but fairer."
Register for free to continue reading
Registration is a free and easy way to support our truly independent journalism
By registering, you will also enjoy limited access to Premium articles, exclusive newsletters, commenting, and virtual events with our leading journalists
Already have an account? sign in
Join our new commenting forum
Join thought-provoking conversations, follow other Independent readers and see their replies