Police must confront 'poison of decades-old misdeeds', Home Secretary tells officers at annual conference
Theresa May's remarks increase speculation she is to order an inquiry into allegations of violence and misconduct during the 1984 clash between miners and South Yorkshire Police at Orgreave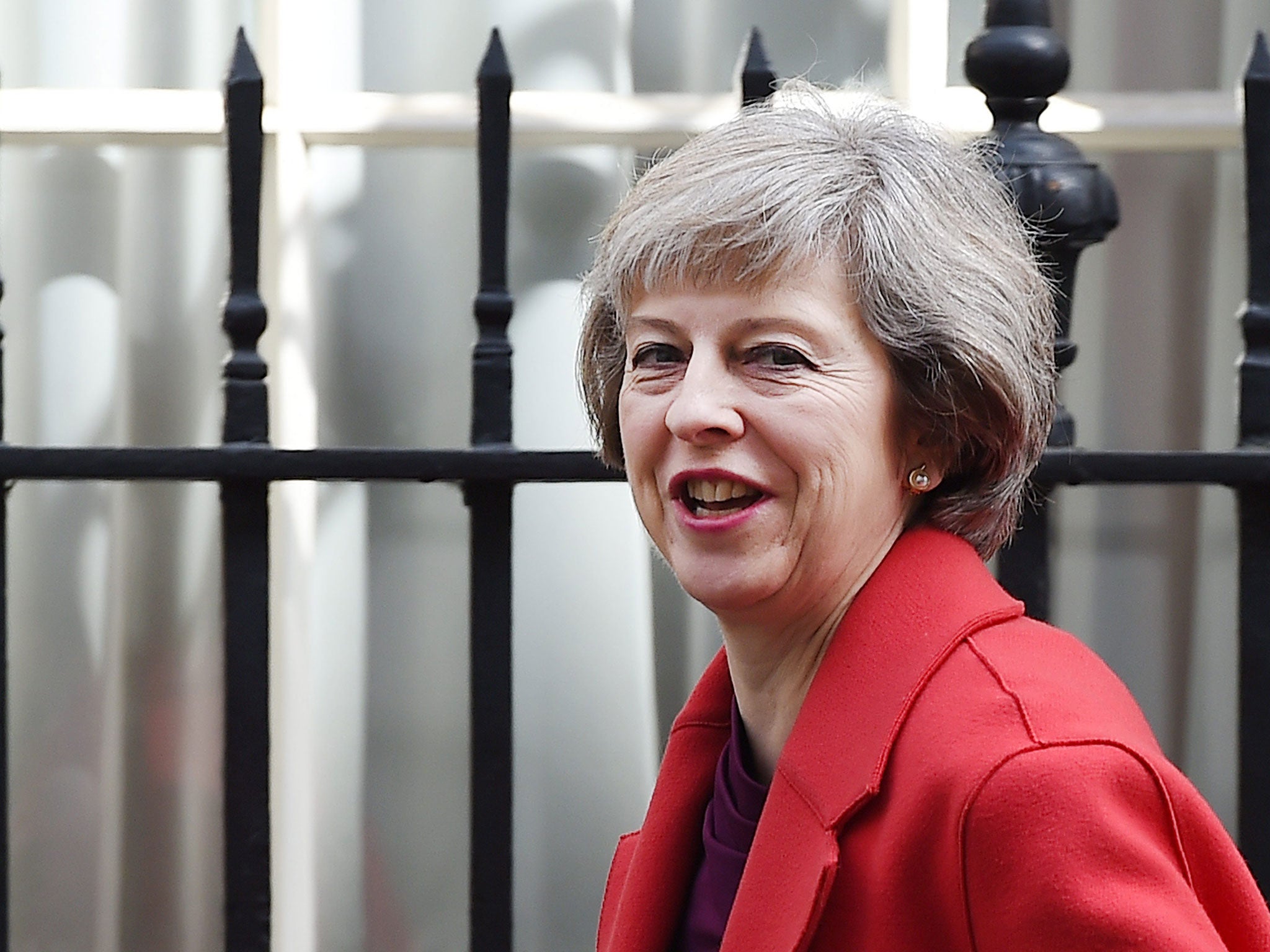 The police must confront the "poison of decades-old misdeeds", the Home Secretary Theresa May has told officers, raising hopes that she is close to ordering an inquiry into police misconduct during the 1980s miner strike.
In a speech to the Police Federation Annual Conference, Ms May said that forces needed to address "difficult truths, however unpalatable".
Her remarks will increase speculation that she will order an inquiry into allegations of violence and misconduct during the 1984 clash between miners and South Yorkshire Police at Orgreave.
Campaigners have long claimed that police orchestrated the violence and then lied in witness statements. Of 95 people arrested during the clashes nobody was ever successfully prosecuted while 39 of the men charged brought civil proceedings against South Yorkshire Police for assault, unlawful arrest and malicious prosecution. The police settled all of the cases without a trial.
The Home Secretary did not use her speech to announce an inquiry into Orgreave, which she is known to be considering, but, referring to Hillsborough, she said: "Historical inquiries are not archaeological excavations ... they are about ensuring that justice is done.
"We must never underestimate how the poison of decades-old misdeeds seeps down through the years and is just as toxic today as it was then. That's why difficult truths, however unpalatable they may be, must be confronted head on."
In an article for the website Conservative Home, Ms May's former chief of staff Nick Timothy said there was a need for a new investigation.
He rejected calls to "let sleeping dogs lie" about the events more than 30 years ago, saying that Hillsborough showed that "sleeping dogs in South Yorkshire lied and lied and lied again, not just about their own conduct but about the victims and other football supporters".
In her speech she also warned that forces are facing an investigation over their handling of domestic violence as she warned that victims are "still being let down".
Ms May said she has asked Chief Inspector of Constabulary Sir Tom Winsor to scrutinise the issue amid evidence the new police powers are not being used "anywhere near as systematically" as they could be.
"Victims of abuse are still being let down and reports are not being taken seriously enough," she said.
"The right skills, training and commitment to protect the vulnerable are still not held by every single police officer."
She said there were still instances of "shameful attitudes" that Her Majesty's Inspectorate of Constabulary (HMIC) found when it examined the matter in 2013.
"We know of officers who develop inappropriate relationships with victims of domestic abuse," she said. "They have ignored their professional duty and their moral responsibility."
In its report, published the following year in 2014, HMIC raised concerns about poor attitudes displayed towards domestic abuse victims, with some officers showing a "considerable lack of empathy".
In one prominent case in the West Midlands, officers were inadvertently recorded on a voicemail system calling an alleged victim a "f***ing slag".
Ms May referred to previous findings by inspectors of "significant failings" that were letting victims down.
She highlighted: "Officers who couldn't spot dangerous patterns of abuse. Victims who weren't treated with dignity and respect. And the shameful attitude of some officers towards victims who had suffered violence and psychological abuse.
"The officers who accidentally recorded themselves calling a victim 'a bitch' and 'a slag'."
The Home Secretary said police had "listened and acted", with "real improvements" achieved on the issue in the last two years, but added "there is still a long way to go".
Ms May struck a less confrontational tone than during her previous appearances at the event that have seen her face heckling after laying down the law to the association, which represents 122,000 officers at constable, sergeant and inspector rank.
Join our commenting forum
Join thought-provoking conversations, follow other Independent readers and see their replies