Police officers deliver a rough sleeper's baby on the streets of central London during rush hour
The mother and baby were quickly taken to University College Hospital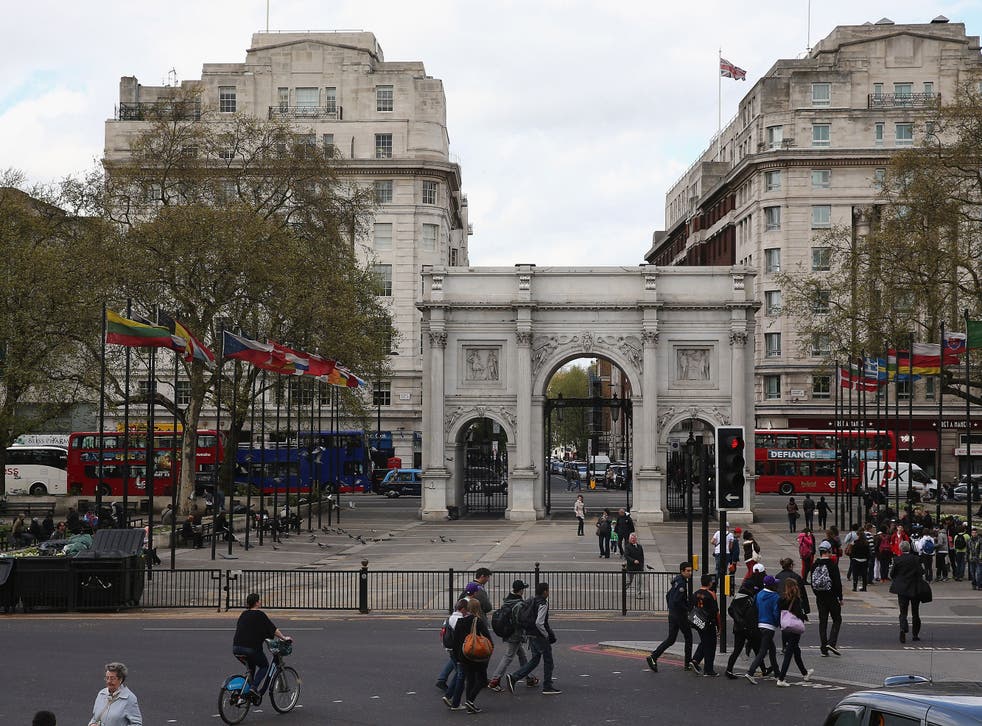 Police officers have delivered a baby during rush hour at a hotspot for rough sleepers in central London.
As reported by The Evening Standard, three police officers, alerted by morning commuters, rushed to help the woman, who went into labour next to Marble Arch at the north east corner of Hyde Park in London.
Assisted by ambulance staff over the phone, the police officers helped deliver the baby just after 8am.
The mother, who is understood to be a rough sleeper, and her baby were quickly taken to University College Hospital in Bloomsbury, about two miles away.
One witness told the paper: "It is just not what you expect to see on your way to the office."
Another called the officers "real heroes", and said they did a good job of calming the woman down and assisting her during labour.
Marble Arch, and other prominent sites in central London, have become hotspots for rough sleepers - homeless people can often be seen sleeping and gathering in the area close to Marble Arch, and the site is subject to regular visits from police officers and the Border Agency.
Westminster, the borough that is home to many of these hotspots, has the highest number of rough sleepers of any London borough, with around a quarter of the city's total. The number of rough sleepers in the area has risen steadily since 2008.
Westminster Council is currently working on its strategy to help rough sleepers through street outreach teams, including helping them find food and hostels, but the problem continues to mount.
Register for free to continue reading
Registration is a free and easy way to support our truly independent journalism
By registering, you will also enjoy limited access to Premium articles, exclusive newsletters, commenting, and virtual events with our leading journalists
Already have an account? sign in
Register for free to continue reading
Registration is a free and easy way to support our truly independent journalism
By registering, you will also enjoy limited access to Premium articles, exclusive newsletters, commenting, and virtual events with our leading journalists
Already have an account? sign in
Join our new commenting forum
Join thought-provoking conversations, follow other Independent readers and see their replies