Police officer accuses black man whose face she didn't see of crime because area is 'predominantly white'
Magistrate acquits teenager of charges after defence lawyer submits motion to dismiss PC Bates' vague evidence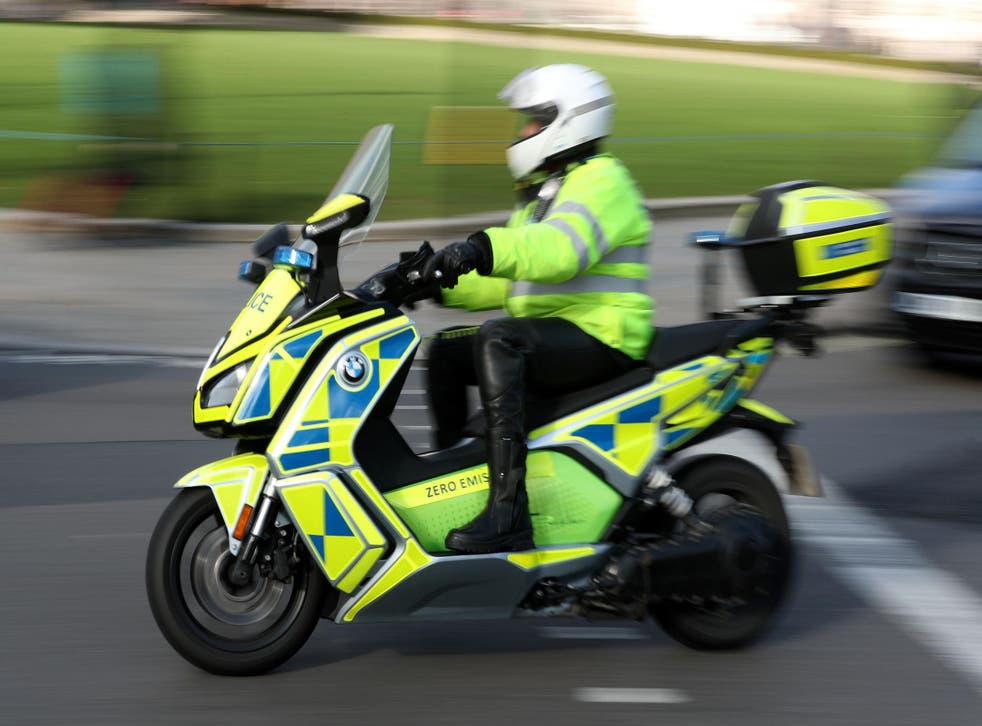 A court case fell apart after a police officer decided a black man had to be the defendant – because the area in which the alleged crime was committed is "predominantly white".
Blessed Banda, 19, was subjected to a criminal behaviour order (CBO) in 2018 that banned him from being in the company of Gbenga Olajide.
Banda was arrested and charged with breaching his CBO ​after PC Ash Bates thought she saw the duo, who she likened to "Laurel and Hardy", in each other's company on Loose Road, Maidstone.
The police officer told Maidstone Magistrates' Court she noticed the pair walking together – even though she could not see their faces – along with a third man.
PC Bates said she had dealt with the pair on a number of occasions but also claimed due to the low number of black people in the county town, she believed it was Banda and Mr Olajide.
UK news in pictures

Show all 50
Giving evidence at Maidstone Magistrate's Court, PC Bates said: "They were walking with one another laughing and seemed to be chatting.
"I have had many interactions with the defendant for 18 months. I knew he was the subject of a criminal behaviour order and I reported it the next morning.
"The three lads in question, one was white and the other two lads were black. Maidstone is predominantly white.
"I'm 100 percent certain it was Blessed Banda and Gbenga Olajide together. It is a bit like Laurel and Hardy. One is rather large and the other is thin."
She told the bench she had been riding a motor scooter while heading home at around 6pm on 5 October last year and spotted a group of three men walking towards her.
Jag Takk, defending Banda, submitted to the court halfway through the trial that the evidence given by PC Bates was vague and there should be no case to answer.
He said: "We can check how many black or coloured people there are.
"There aren't that many but it doesn't mean if she sees two black men it is Blessed Banda and Gbenga Olajide."
Banda said he stopped seeing his friend Mr Olajide early last year when their college courses finished.
Black man arrested and beaten by police for stealing own car gets almost £1 million settlement
He told magistrates he had lots of black friends and family members and that it would have been one of those he had been seen out with on the day in question.
Banda was acquitted of the charge.
He was in court last year and found guilty of obstructing police and ignoring an order to leave the Shepway housing estate after a disturbance involving fireworks.
After this case a CBO was issued as police said Banda was involved in a gang suspected of causing trouble across Maidstone.
SWNS
Register for free to continue reading
Registration is a free and easy way to support our truly independent journalism
By registering, you will also enjoy limited access to Premium articles, exclusive newsletters, commenting, and virtual events with our leading journalists
Already have an account? sign in
Register for free to continue reading
Registration is a free and easy way to support our truly independent journalism
By registering, you will also enjoy limited access to Premium articles, exclusive newsletters, commenting, and virtual events with our leading journalists
Already have an account? sign in