Record numbers of police officers quitting amid staffing 'crisis'
Police Federation warns of 'recruitment and retention crisis' amid anger over pay and conditions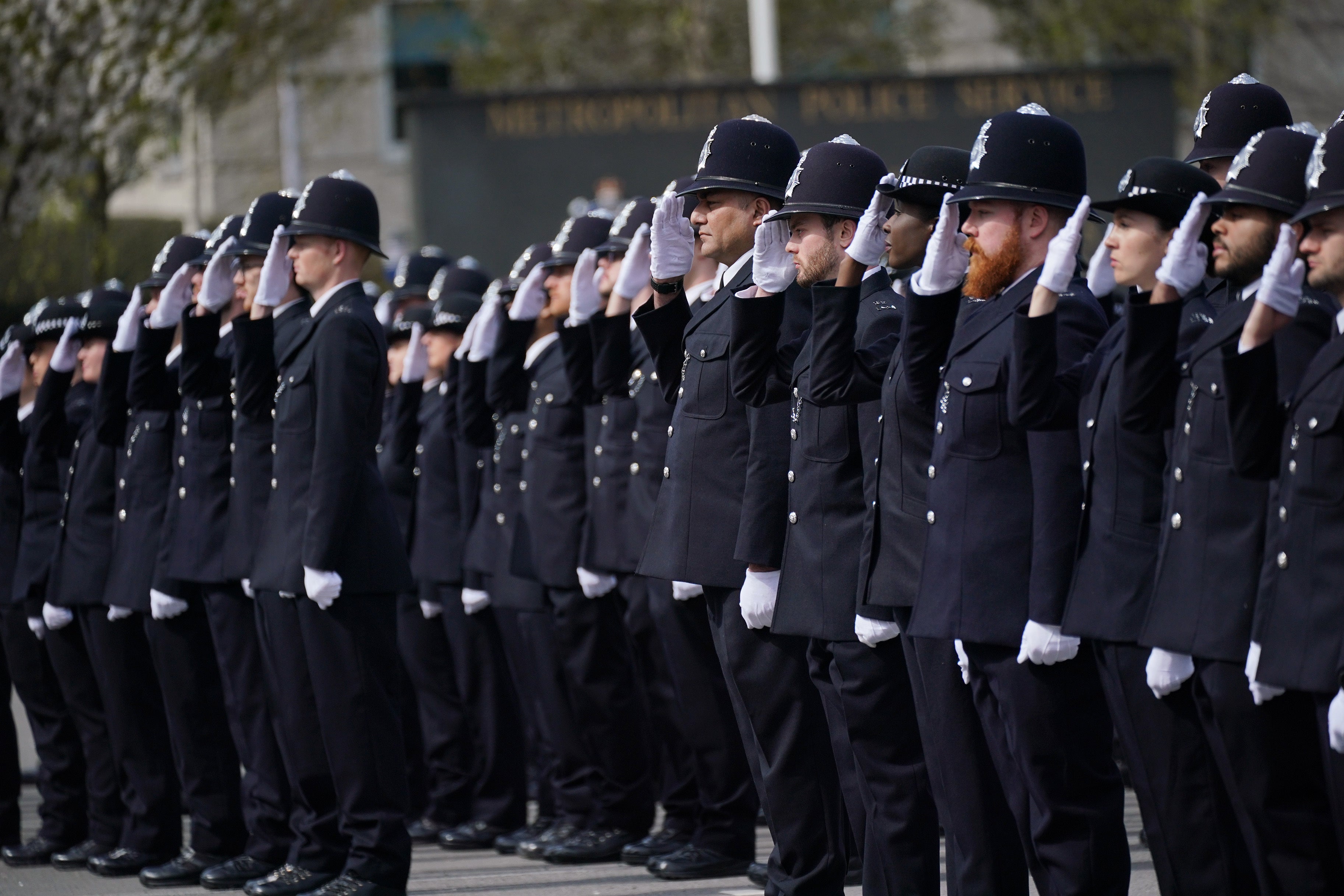 A record number of police officers are quitting, new figures reveal just months after the government hailed the highest-ever number of constables.
Almost 9,200 officers left the police service in the year to March, up over 1,000 on the previous 12 months, and the proportion departing through voluntary resignation is rocketing.
Until last year, retirement was the dominant reason for losing officers, but now most choose to quit following warnings of rising anger over pay, working conditions and treatment by the government.
The trend could threaten the government's achievement of Boris Johnson's target to recruit 20,000 extra officers over three years, which was hit in April.
Sarah Jones, Labour's shadow policing minister, said: "The police and the public have been let down by Conservative governments for too long.
"Record numbers of police are quitting and we've lost half of our vital PCSOs because the government has failed to come up with a proper plan for the workforce."
Since the uplift programme started in 2019, the number of voluntary resignations by police officers has doubled, and police leaders are warning of a "recruitment and retention crisis".
Mr Johnson's pledge cost the Home Office an estimated £3.6bn and saw the enforcement of strict targets in each force, which have now come to an end.
Government sources say the number of leavers is in line with expectations and a higher rate of departures among new recruits was expected, insisting that forces have plans to maintain numbers.
But police leaders spoken to by The Independent say recruitment is becoming more difficult amid a competitive job market, the cost-of-living crisis and plummeting public confidence.
The Police Federation, which represents rank-and-file officers across England and Wales, said its most recent survey showed that almost a fifth plan to resign within two years.
Its chair Steve Hartshorn said: "The government must listen to the voices of police officers if it is to resolve the recruitment and retention crisis.
"Our members are doing their utmost to protect the public, but demand is continuing to outstrip resources. It is paramount the service not only recruits, but retains, which will only be possible if pay and conditions are improved, to give members of the public the service they deserve."
Mr Hartshorn said a 7 per cent pay rise announced earlier this month was a "step in the right direction" but falls short of real-term salary cuts during years of austerity.
Government figures show there are now 147,430 officers in post, up on the previous record of 146,030 set in 2010, but neighbourhood policing and special constable numbers have dropped.
Taking the increase in Britain's population during the period into account, there are still fewer police officers per person, and the proportion of crimes solved has been plummeting.
Home Office figures show that in the year to March, a total of 9,189 officers left the police service – half through resignation, 43 per cent through normal retirement, 4 per cent through medical retirement and 2 per cent were dismissed.
An official report said the rate of police officers leaving and for voluntary resignations specifically were at record highs, although the number joining in the year (16,328) was also a record as a result of the uplift.
Paul Fotheringham, president of the Police Superintendents' Association, said senior officers must examine the reasons behind the stark figures.
"We have raised concerns repeatedly over the value placed on police officers by those in government, but also by members of the community," he added.
"It is a challenging time for policing, with the inexcusable actions of the minority impacting on the trust and confidence the public have in their police service, and it is something we must work at pace to change. We know from our own surveys, and that of our colleagues, that many police officers do not feel valued, and that they are also struggling financially with pay deals that are significantly below inflation."
Detective Chief Superintendent Fotheringham said the government's 20,000 uplift had "drastically changed" the demographic of British policing, with 36 per cent of officers in post for under five years.
"We know that a permanent career in one sector is not always the preferred option for the younger generation," he warned.
The National Police Chiefs' Council hailed the recruitment of 21,000 additional officers over the past three years, on top of those who left and retired.
A spokesperson acknowledged that policing was a "tough career" and that research showed departures were most likely in the first two years of service.
"The number of leavers is around what we had expected and planned for," he added.
"The uplift programme has worked with forces on strong, evidence-led recruitment and retention plans, which will help to ensure we have a healthy and thriving workforce."
The Home Office said its own survey of new recruits showed that 82 per cent of respondents were satisfied with the job and 77 per cent planned to stay in policing for the rest of their careers.
"We made it very clear to police forces that this large investment means we expect officer numbers to be maintained and they should have robust plans in place to ensure this," a spokesperson added.
"Voluntary resignation rates in policing are around 3 per cent, which is low compared to other sectors and the current rate of leavers, given the growing workforce, is in line with expected modelling."
Join our commenting forum
Join thought-provoking conversations, follow other Independent readers and see their replies