Police arrange Christmas food for thief trying to feed their hungry family
Remorseful thief left 'shaking with happiness' after receiving delivery of essentials as chiefs praise officers' 'compassionate policing'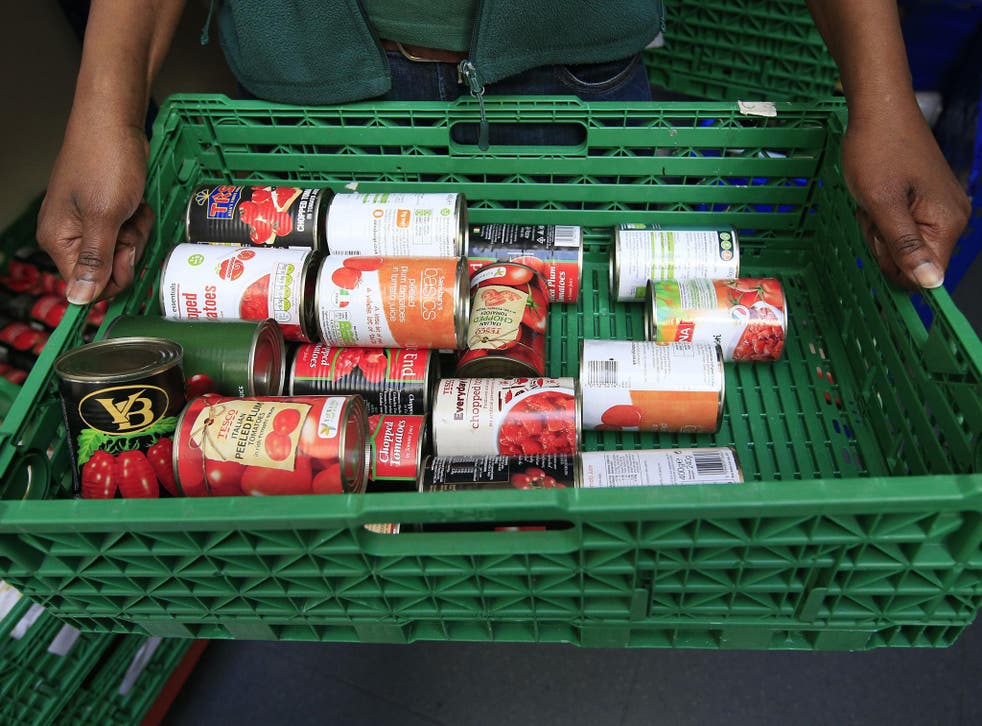 A desperate food thief caught stealing to feed their family was left "shaking with happiness" after police officers took pity on them and arranged a delivery of essentials for Christmas.
They were caught earlier in December trying to steal groceries from a shopping delivery outside a home in Romsey, Hampshire but said they had acted out of desperation.
Hampshire Constabulary officers said they could see the family was struggling to make ends meet and had little to put on the table at Christmas, and opted to use community resolution instead of pursuing charges.
After the victim said they would be happy with an apology, officers put the culprit in touch with Romsey Food Bank and arranged for a selection of donated food, home essentials and toys.
Senior officers said they were proud of their constables' "compassionate community policing" and said anyone in similar positions could turn to foodbanks for support.
Foodbank use soared by 13 per cent in 2018 according to the Trussell Trust, which is the largest operator of the donation service, and 4 million Britons admit having used a foodbank.
Charities have blamed the rise on the government's universal credit changes which have left entire families reliant on donations to make ends meet.
"The main reason that people are reporting needing help from the foodbank is changes in their benefits and having periods of time to wait for this to be resolved," Jo Topley, manager at Romsey Food Bank, told the Southern Daily Echo.
The decision not to prosecute in this case was taken by neighbourhood police officers after the culprit was clearly remorseful.
Hampshire Constabulary district inspector Chris Taylor said: "This was a case where we were able to make excellent use of a community resolution.
"PC Claire Browne and PCSO Louise Allen from Romsey Neighbourhood Team could clearly see this family were struggling, and had very little for Christmas.
"[Home essentials] have now been delivered to the family by the officers. They described the recipient as shaking with happiness when they were handed over.
"We would encourage anyone who is in a similar position to make use of the fantastic network of food banks. I am so proud of our officers – this is compassionate community policing at its best and it was humbling to help a family in need at Christmas."
Register for free to continue reading
Registration is a free and easy way to support our truly independent journalism
By registering, you will also enjoy limited access to Premium articles, exclusive newsletters, commenting, and virtual events with our leading journalists
Already have an account? sign in
Register for free to continue reading
Registration is a free and easy way to support our truly independent journalism
By registering, you will also enjoy limited access to Premium articles, exclusive newsletters, commenting, and virtual events with our leading journalists
Already have an account? sign in
Join our new commenting forum
Join thought-provoking conversations, follow other Independent readers and see their replies