'Poshness test' is the new glass ceiling: Working-class denied top jobs as firms prefer 'well-travelled candidates with the right accent'
Executives found to judge recruits on how they speak, rather than ability
Andy McSmith
Monday 15 June 2015 09:03 Comments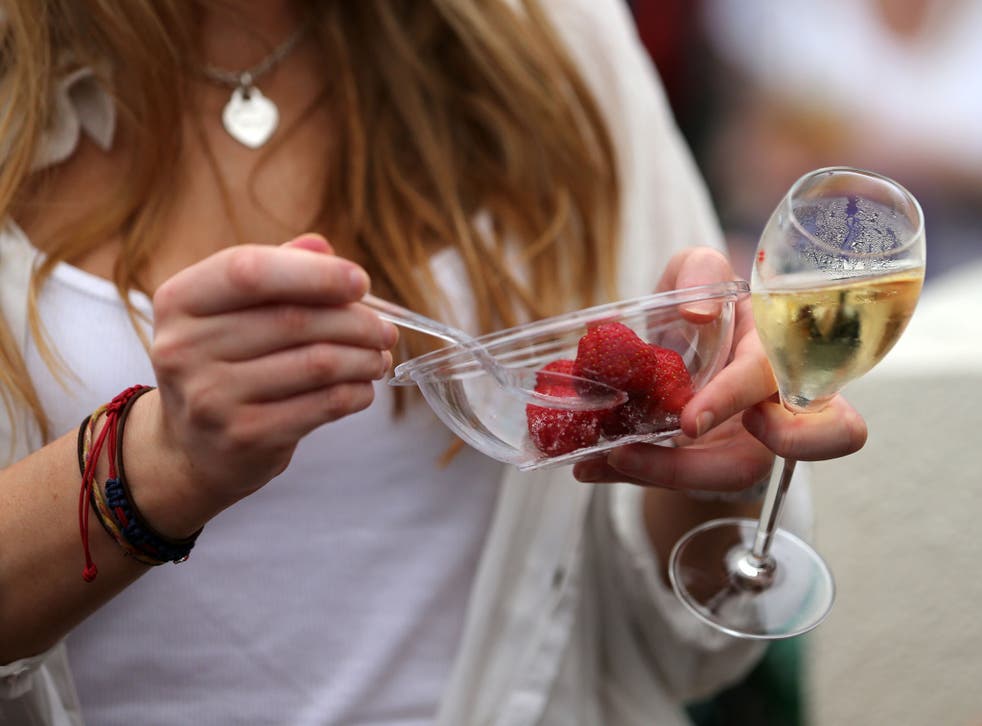 Thousands of working-class people are being denied jobs at top firms, as they effectively need to pass a "poshness test" to join elite employers, according to the official body set up by the Government to promote social mobility.
Executives are more likely to judge potential recruits by how they speak than by how well they might do the job, research by Alan Milburn's Social Mobility and Child Poverty Commission found.
Its review shows that more than two-thirds of the job vacancies in elite legal and City firms are filled by university graduates who have been through private or grammar schools. By comparison, nearly 90 per cent of schoolchildren have a comprehensive education, compared to just 7 per cent attending fee-paying schools and 4 per cent going to selective grammar schools.
Discrimination comes about because the managers who conduct job interviews do not like working-class accents, the commission reported, but are impressed by young people who have travelled widely, which naturally favours those from well-off families,
One employer frankly admitted his firm's recruitment practices were loaded against young working-class applicants. But, he asked: "How much mud do I have to sift through in that population to find that diamond?"
Even when a working-class youth is on first rung of the ladder, he or she is likely to be passed over for promotion because of "the tendency of more senior professionals to promote in their own image and thus 'misrecognise' merit," the commission said.
"This research shows that young young people with working-class backgrounds are being systematically locked out of top jobs," said Mr Milburn, the former Labour Cabinet minister who chairs the commission. "Elite firms seem to require applicants to pass a 'poshness test' to gain entry. Inevitably that ends up excluding youngsters who have the right sort of grades and abilities but whose parents do not have the right sort of bank balances.
Elitist Britain: Run by the privately educated

Show all 7
"Thankfully, some of our country's leading firms are making a big commitment to recruit the brightest and best, regardless of background. They should be applauded. But for the rest this is a 'wake up and smell the coffee' moment. "In some top law firms, trainees are more than five times likely to have attended a fee-paying school than the population as a whole. They are denying themselves talent, stymieing young people's social mobility and fuelling the social divide that bedevils Britain. "
The "poshness test" is one way in which Britain's social divide is widening, despite the rise in the number of professional jobs, which is expected to increase by two million in the next five years.
Research has previously shown that graduates whose parents can support them while they do unpaid work have a marked advantage, because almost a third of graduates recruited for full-time jobs in the top firms have already worked for them, usually as unpaid interns. It has also been found that most major firms tend to recruit graduates from just 19 universities.
The commission, which advises the government on social mobility, has examined the recruiting history of 13 elite firms employing 45,000 of Britain's highest paid professionals.
They concluded that the recruiting practices are now so skewed in favour of "poshness" that many of the firms' own senior executives would have not been hired under the criteria now used.
Between 60 and 70 per cent of job offers made by the leading accountancy firms are to graduates of the 24 leading universities that make up the Russell Group.
A previous study found that, as a rule, a state school pupil needs two As and a B to get into a Russell Group university, whereas a teenager from public school can get in with an A and two Bs.
But on a positive note, some firms have acknowledged that A-level results are not always a good indicator of performance , and have stopped taking them into account. In one firm that was studied, more than 10 per cent of recruits would have failed if they had been judged on their school results.
Dr Louise Ashley, of Royal Holloway, University of London, who led the research, urged firms to recruit from a wider range of applicants, and make sure that those from "diverse" backgrounds were not at a disadvantage. "Selection processes which advantage students from more privileged backgrounds remain firmly in place," she said.
Register for free to continue reading
Registration is a free and easy way to support our truly independent journalism
By registering, you will also enjoy limited access to Premium articles, exclusive newsletters, commenting, and virtual events with our leading journalists
Already have an account? sign in
Join our new commenting forum
Join thought-provoking conversations, follow other Independent readers and see their replies