British Muslim 'industry' accused of undermining deradicalisation efforts
Muslim Council of Britain 'dismayed' after being singled out for criticism, as leading Muslim lawyer Nazir Afzal claims 'industry' of Islamic groups is spreading misinformation about the Government's Prevent programme
Adam Lusher
Saturday 03 June 2017 15:00 Comments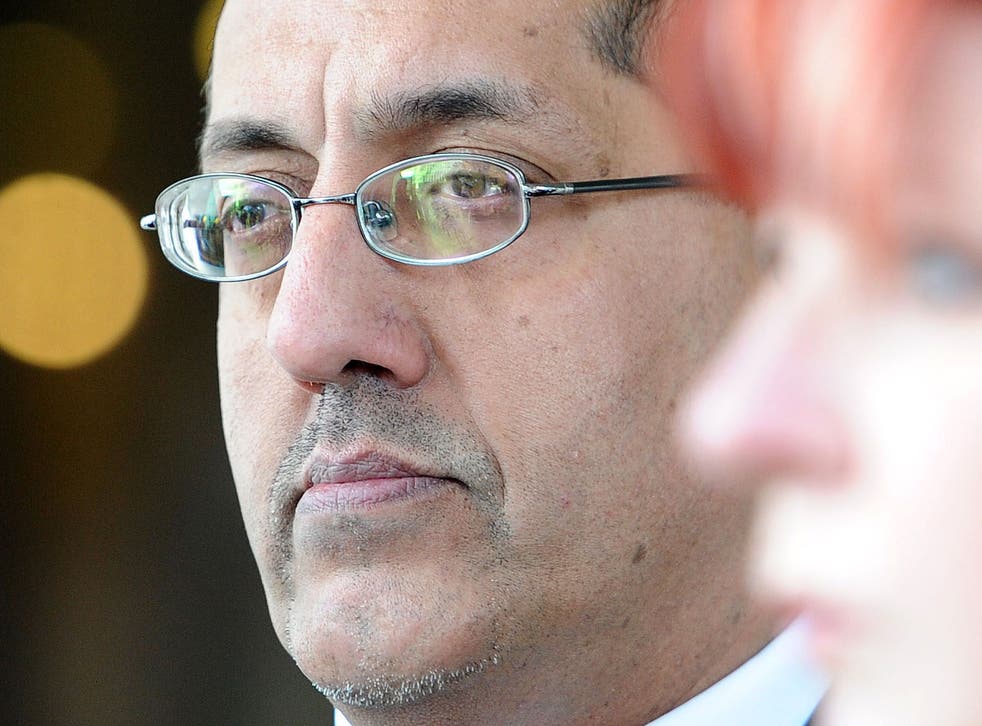 British Muslim groups have been accused of undermining a key component of the UK's anti-radicalisation policy by peddling "myths" about the Government's Prevent strategy.
In comments that have dismayed the Muslim Council of Britain, Nazir Afzal, the former chief executive of the Association of Police and Crime Commissioners (APCC), also condemned "self-appointed" community leaders whose sole agenda was to present Muslims "as victims".
Mr Afzal, a Muslim who as Chief Crown Prosecutor for North West England helped bring down the Rochdale grooming gang, told The Times newspaper the Prevent strategy was "constantly undermined by myths that urgently need to be challenged."
"It's stopped at least 150 people from going to Syria, 50 of them children," he said. "It's grassroots — it's not about criminalising, and it has an impact."
The intervention by Mr Afzal, who resigned from the APCC after being advised not to go on the BBC's Question Time following the Manchester Arena attack, is sure to reignite controversy over Prevent.
The scheme, set up by the Blair government in 2003, aims to intervene early and to provide support for those deemed at risk of being drawn into violent extremism.
There were around 7,500 referrals to the initiative in 2015/16 and Prevent is estimated to have an annual budget of £40 million.
It has, however, faced years of criticism that it is stigmatising Muslims and implying they are a "suspect community" full of potential terrorists.
In June 2016 Andy Burnham, then the Shadow Home Secretary, now Manchester mayor, called the Prevent strategy "toxic" and compared it to internment in Northern Ireland.
In a speech to Manchester's Chamber of Commerce, he said: "The Prevent duty to report extremist behaviour is today's equivalent of internment in Northern Ireland – a policy felt to be highly discriminatory against one section of the community.
Muslim man comforts elderly Jewish woman in symbol of Manchester unity

Show all 4
"It is creating a feeling in the Muslim community that it is being spied upon and unfairly targeted. Far from tackling extremism, it risks creating the very conditions for it to flourish."
Criticism has also come from the Muslim Council of Britain. In 2014 Harun Khan, who is now the Secretary General of the MCB, told the BBC: "Most young people are seeing [Prevent] as a target on them and the institutions they associate with."
In his comments to The Times, however, Mr Afzal, 54, claimed an "industry" of Muslim groups was spreading misinformation about Prevent.
Among the organisations he criticised was the MCB. He said he had been amazed that in the agenda for MCB's annual general meeting last year there was "nothing about radicalisation and nothing about the threat of people going to Syria".
"We all have a responsibility to stand up for British values and the rule of law," he said. "They [the MCB] always come to the party reluctantly, rather than routinely doing so because it's the right thing."
Mr Afzal claimed that falsehoods about Prevent had gained acceptance because politicians had failed to communicate its "phenomenally good work" in protecting children from extremism.
"Despite the resources the state has," he said, "It's not able to battle the counter-narrative produced by this industry that wants to undermine it."
The MCB said it was "dismayed" by Mr Afzal's remarks.
A MCB spokeswoman said: "If the issue of people travelling to Syria was an issue for him at that time then he could have made the point at the AGM when he spoke (in 2015).
"To raise this now in the aftermath of the Manchester attack is simply opportunistic and disingenuous.
"In addition to our long held opposition to terrorism, since 2014 we have facilitated grassroots conversations to see what Muslim communities themselves should do to help the fight against terrorism."
The spokeswoman added that any criticism of Prevent was in the spirit of enabling the country to tackle the "scourge" of terrorism.
Register for free to continue reading
Registration is a free and easy way to support our truly independent journalism
By registering, you will also enjoy limited access to Premium articles, exclusive newsletters, commenting, and virtual events with our leading journalists
Already have an account? sign in
Join our new commenting forum
Join thought-provoking conversations, follow other Independent readers and see their replies