Government 'must publish questionable science' behind controversial counter-terrorism strategy
Home Office under pressure to allow crucial evidence for its Prevent policy to be reviewed by peers
Robert Verkaik
Thursday 29 September 2016 16:42 Comments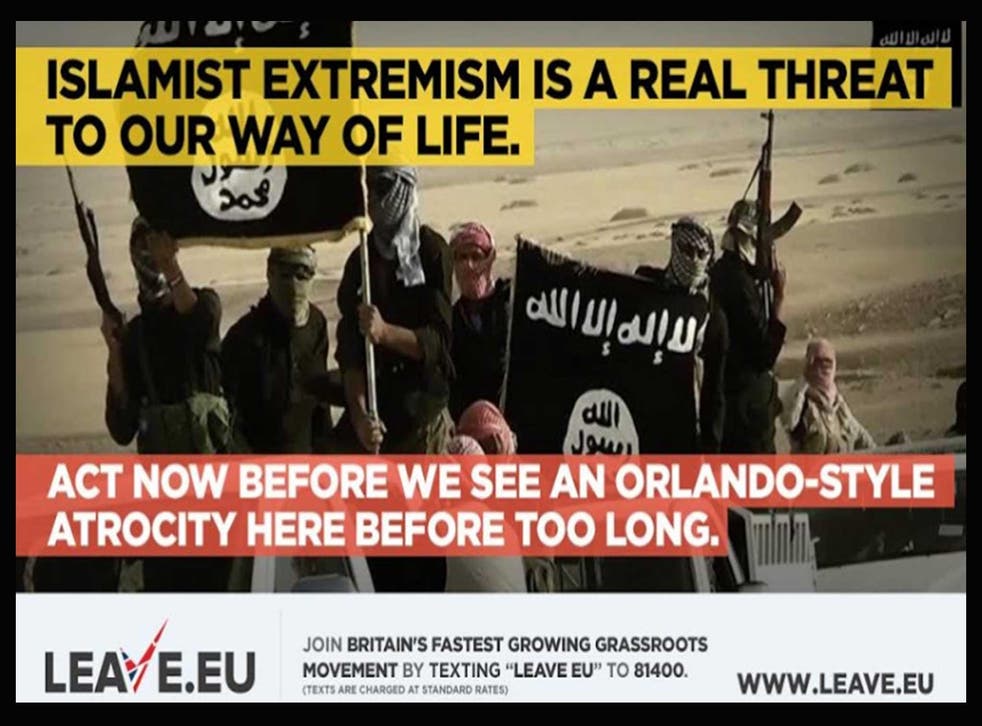 Thousands of Muslim men and women are being referred to the Government's flagship counter-terrorism programmes based on questionable science, the Royal College of Psychiatrists has warned. The College has demanded the Home Office be transparent about its Prevent policy and publish the evidence that underpins a key plank of it – for "peer review and scientific scrutiny".
In its new Counter-terrorism and Psychiatry report, leading doctors also warn the policy could be traumatising refugees fleeing the horrors of groups like Isis in Syria and Iraq because it is identifying them as potential terrorists in need of de-radicalisation. The concerns centre on the Channel part of the scheme, which has already drawn criticism from British Muslim communities. Under the scheme thousands of mostly Muslim men have been flagged up as "at risk" and sent on de-radicalisation courses.
The report says: "Those fleeing war-torn parts of the world have a high risk of psychological distress, and many are escaping terrorist violence in their country of origin. The College is concerned that there should not be a system that overly identifies them with the terrorism from which they have fled, as this could add to their trauma." Latest figures show a sharp jump in referrals to Channel after the Government placed a statutory duty on teachers, doctors and social workers to pass on the names of those they believe are vulnerable to radicalisation.
The RPC warned: "The poor performance of both adult and child and adolescent tools designed to detect a propensity for terrorism may mean that individuals are unjustifiably referred to the Channel." Psychiatrists want any assessment of risk to be done on a "case-by-case basis" within professional safeguarding practices.
The report, which was published this month, further points out: "Terrorism is a complex phenomenon, with a broad range of perspectives and many definitions; even basic concepts are open to question. For example, any assumption that there is a generally identifiable 'path to radicalisation', to which some individuals will be psychologically vulnerable, needs to be treated with caution."
According to the report the National Police Chiefs' Council found that 80 per cent of those referred to Channel in the first few years have already left the process for "more appropriate" services. While Channel is a voluntary programme the RCP warns that simply being referred to one of the courses "can be problematic for people, and refusal to accept support can lead to further assessments, if deemed necessary."
UK news in pictures

Show all 50
The report argues: "There is a risk of family members coming to the attention of public agencies during investigations and being inappropriately drawn into these programmes. If it is found that they have mental health problems, they should be signposted to appropriate services." The psychiatrists also want Government to be more transparent about the science on which its counter-terrorism strategy is based.
The Government has refused to publish the scientific study which underpins the Prevent and Channel programmes. But the secret report forms the basis of Extremism Risk Guidance 22+ (ERG22+) – a tool that is used to help identify radicalisation risk factors. The report says: "Data on evaluations of Prevent, as with any initiative requiring public services to alter their practice, must be in the public domain and subjected to peer review and scientific scrutiny. Public policy cannot be based on either no evidence or a lack of transparency about evidence. The evidence underpinning the UK's Extremism Risk Guidance 22+, and other data relating to this guidance, should be comprehensively published and readily accessible."
From 1 July last year authorities including councils and schools were placed under a statutory requirement, known as the Prevent Duty, to stop people being drawn into terrorism. As well as growing awareness of the duty, officials believe the rise in referrals may also reflect a response to world events such as the Paris attacks in November.
In the year to June 2016 there were 2,311 referrals relating to under-18s – an increase of 83 per cent on the previous year – with 352 of the children aged nine or under, 989 aged between 10 and 14 and 970 aged between 15 and 17. In the 12 months after the duty took effect referrals from schools climbed to 1,121, more than double the 537 in the previous year, statistics released by the National Police Chiefs' Council following a Freedom of Information request show.
Channel, which is part of the controversial Prevent strategy, provides support to individuals who are identified as vulnerable to being drawn into terrorism. It is aimed at all forms of potential extremism. In 2015 around 70 per cent of referrals were linked to Islamist-related extremism and roughly 15 per cent to far-right extremism, according to a Government report published in July.
But the Home Office said the science had been published in two journals already: in the Journal of Threat Assessment and Management and in Vol 8, No 2. pp 15-18 of Assessment and Development Matters, published by the British Psychological Society.
Security Minister Ben Wallace said: "The guidance that is used was based on a peer-reviewed study, carried out to meticulous academic guidelines and published in two publicly available academic journals.
"It informed part of the process used by independent experts to assess a person's vulnerability to being drawn into terrorism, and the support which would most benefit them to stop this happening."
Register for free to continue reading
Registration is a free and easy way to support our truly independent journalism
By registering, you will also enjoy limited access to Premium articles, exclusive newsletters, commenting, and virtual events with our leading journalists
Already have an account? sign in
Join our new commenting forum
Join thought-provoking conversations, follow other Independent readers and see their replies