Prince Andrew: I stayed at convicted sex offender Jeffrey Epstein's house because I am 'too honorable'
Prince Andrew says he does not regret friendship with paedophile Jeffrey Epstein
Duke of York claims he could not have slept with accuser because he spent night at Pizza Express in Woking
Prince Andrew has said he does not regret his friendship with convicted paedophile Jeffrey Epstein.
Speaking out for the first time since the billionaire sex offender died in his prison cell in August as he awaited trial on sex-trafficking charges, the Duke of York expressed gratitude for the connections he had made through the relationship.
"The people that I met and the opportunities that I was given to learn either by him or because of him were actually very useful," he told BBC's Newsnight in a programme aired on Saturday evening.
The prince claimed his relationship had primarily been with Mr Epstein's partner, Ghislaine Maxwell. He added: "And the reason being is that the people that I met and the opportunities that I was given to learn either by him or because of him were actually very useful.
"He himself [and I] were not, as it were, as close as you might think - we weren't that close. So therefore I mean yes I would go and stay in his house but that was because of his girlfriend, not because of him."
UK news in pictures

Show all 50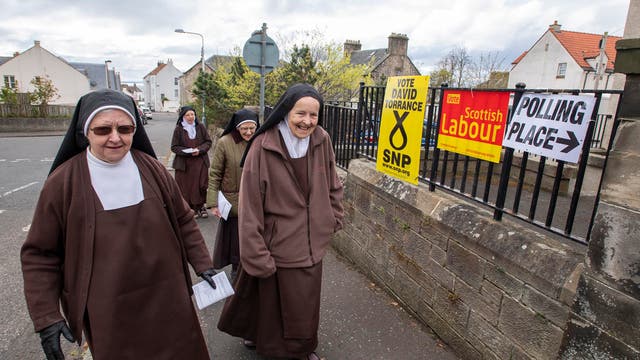 He went on to claim he could not have slept with his accuser, Virginia Giuffre, formerly known as Virginia Roberts, because he had taken his daughter to Pizza Express in Woking on the night he was alleged to have slept with the then-17-year-old.
Among the encounters with Epstein interrogated by Newsnight's Emily Maitlis was a meeting in New York in 2010 after the financier was convicted of soliciting sex from a minor – a crime for which he had accepted a plea deal.
A photo at the time of the pair walking through the city's Central Park had been enough to cast doubt over the Duke of York's role as a trade envoy for the UK - a position he quit a year later.
However years on from the meeting footage emerged of the prince inside Epstein's Manhattan mansion during the same year - part of a four day trip Prince Andrew had taken to the sex offender's house.
Defending the decision to meet with the financier, he said the trip was to tell Epstein in person that it would be inappropriate for them to spend time together in the future.
The Prince added that he had consulted a number of people on whether the trip was a good idea - and that he had stayed in the house primarily because he was "doing a number of other things" while in the city.
"Was I right in having him as a friend?", he said, "At the time, bearing in mind this was some years before he was accused of being a sex offender - I don't think there was anything wrong then.
The problem was the fact that once he had been convicted I stayed with him and that's the bit, as it were, I kick myself for on a daily basis. Because it was not something that was becoming of a member of the royal family.
"We try and uphold the highest standards and practices and I let the side down, simple as that."