Prince Charles' household likened to Wolf Hall because of 'in-fighting' in new biography
Clarence House said the author of Charles: The Heart of A King did not have special access
Lizzie Dearden
Saturday 31 January 2015 14:41 Comments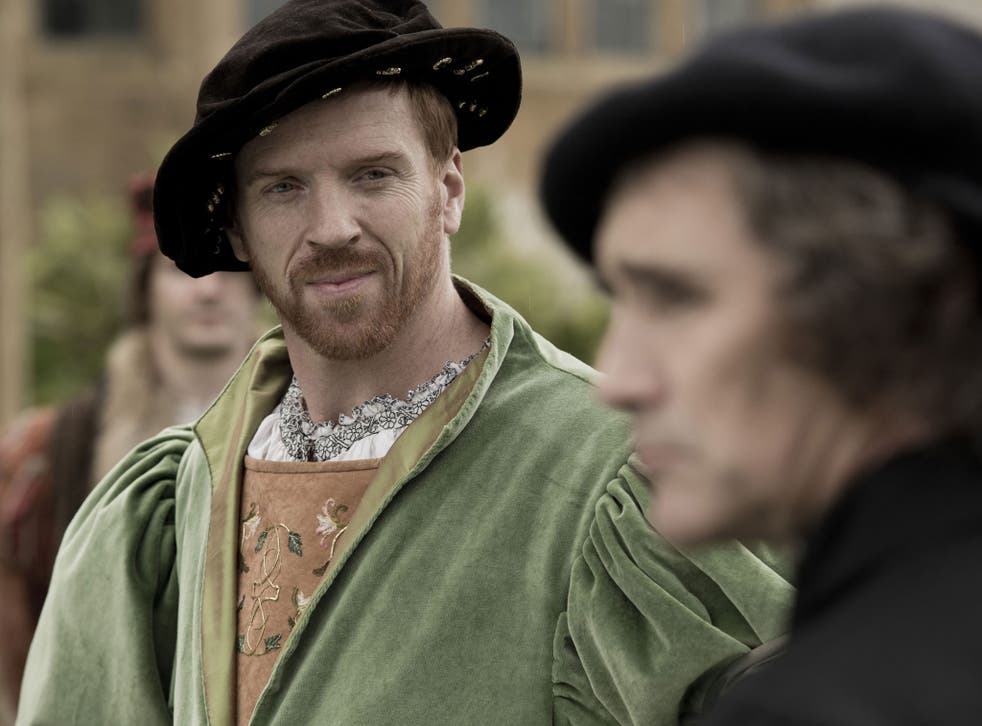 Prince Charles' household has earned the nickname "Wolf Hall" because of its rivalries, backstabbing and in-fighting, a new book has claimed.
The latest biography of the Prince of Wales, which was not authorised by Clarence House, paints a picture of a household torn apart by turf wars between aides and advisors.
Catherine Mayer, a Time magazine journalist, claims to have conducted several interviews with the heir to the throne's inner circle as well as the Prince himself for Charles: The Heart of A King.
"One former householder refers to Clarence House as Wolf Hall, in reference to the treacherous and opportunistic world depicted by Hilary Mantel in her fictionalised account of the rise of Thomas Cromwell under Henry VIII," she writes in the book.
It is being serialised in The Times and extracts have been released on Kindle ahead of its publication on Thursday.
Bitter rivalries led to the collapse of a multimillion-pound deal to house the Prince's 15 charities under one roof, costing more than £100,000, the book claims.
While Charles is dubbed "The Boss" by staff, it says, he is insecure and identifies more with Baldrick, the downtrodden servant in Blackadder.
Many employees feel disillusioned and "oppressed" as they feel their jobs and responsibilities are being usurped by Charles' aides, Ms Mayer claims.
In pictures: Prince Charles through the years

Show all 50
Part of the alleged problem arises from Charles reportedly changing employees' job descriptions, leaving them concerned about other people interfering with their work.
Ms Mayer writes of Charles: "Apart from his time in the Navy, he has never held a paying job and doesn't understand the anxiety such moves can create.
"No student of management theory, he believes rivalries promote better performance, rather than recognising the glitches and strains which territorial disputes can cause."
She says "Charles hasn't always chosen his sages wisely" and has appointed people who tell him what he wants to hear rather than the truth.
"That factor, combined with his native insecurity, means he doesn't always believe he's earned the praise that comes his way, while criticism has the power to cast him into despair," she added.
The book's publisher claimed it is "based on exclusive interviews with members of the Prince's inner circle and underpinned by rare direct access to the Prince himself" including Ms Mayer trailing him for six months.
Clarence House declined to comment on the claims but stressed that the biography was not authorised and the author did not have any exclusive access to Prince Charles or his staff.
Biographies have rarely been kind to the Queen's son. In the 1994, Jonathan Dimbleby was tasked with writing an authorised account of the Prince of Wales's life after he shocked the establishment by admitting to adultery during his marriage to Princess Diana.
The Prince Of Wales: A Biography was billed as a "vivid, searching and intimate portrait of a life which is trapped by destiny", describing how as a child he was frightened of the Duke of Edinburgh who was said to have belittled him in public and how the Queen was "not indifferent so much as detached" when witnessing it.
A decade later, Gyles Brandreth's book Philip & Elizabeth: Portrait Of A Marriage argued that the Queen and the Duke were appalled by the Dimbleby book and hurt by their son's complaints about the quality of their parenting.
Morton's Diana: Her True Story, published in 1992, caused ructions with its portrayal of the Princess of Wales as a deeply depressed and unstable character, portraying Charles as indifferent to his wife's despair.
Penny Junor's book Charles: Victim Or Villain?, published a year after Diana died, alleged that the Princess had made late-night death threats to Camilla and that she had the first affair of the marriage with her bodyguard.
Charles was forced to deny that he authorised, solicited or approved the book.
Additional reporting by PA.
Register for free to continue reading
Registration is a free and easy way to support our truly independent journalism
By registering, you will also enjoy limited access to Premium articles, exclusive newsletters, commenting, and virtual events with our leading journalists
Already have an account? sign in
Join our new commenting forum
Join thought-provoking conversations, follow other Independent readers and see their replies