Prince Charles warns Second World War's 'horrific lessons' are in danger of being forgotten
The Prince of Wales remembered the 'indescribable persecution' endured by Holocaust survivor and former Olympic weightlifting champion Ben Helfgott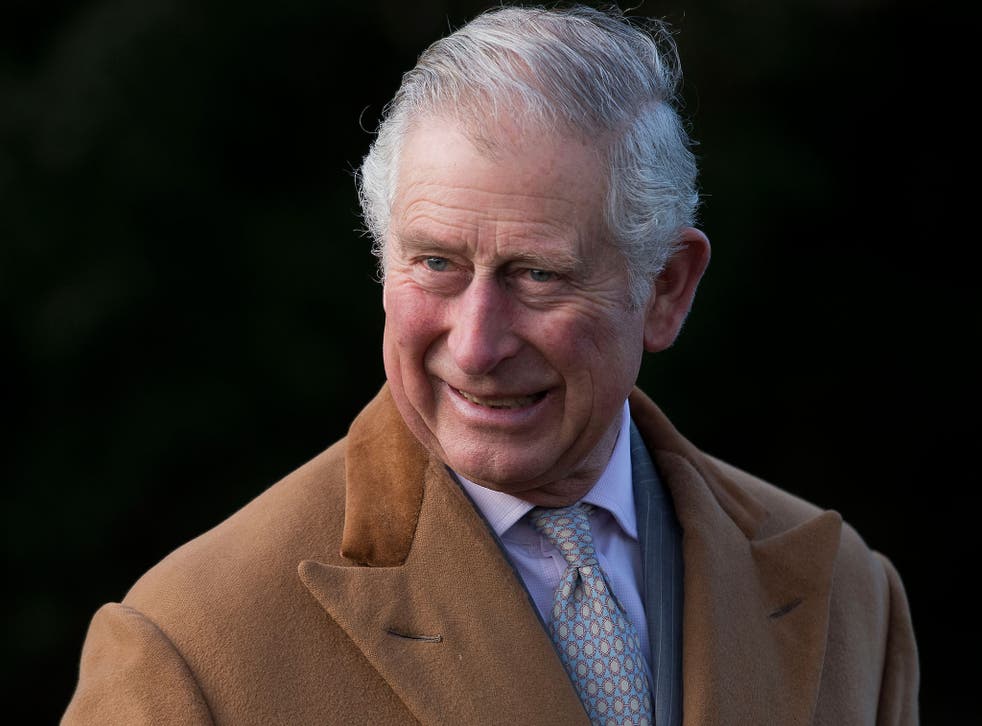 Prince Charles has warned the lessons of the Second World War are in "increasing danger" of being forgotten.
Speaking at a fundraiser for World Jewish Relief, a humanitarian agency, the Prince of Wales remembered the "indescribable persecution" endured by Holocaust survivor and former Olympic weightlifting champion Ben Helfgott.
The Prince, who recently issued a veiled warning over the election of Donald Trump, said it was his grandmother's sheltering of a Jewish family which inspired his work with a range of faiths.
"The work of World Jewish Relief enables us to rally together to do what we can to support people practically, emotionally and spiritually," the royal, who was appointed patron of the charity in 2015, told a crowd of hundreds.
"Particularly at a time when the horrific lessons of the last war seem to be in increasing danger of being forgotten".
The royal suggested Helfgott's experience of persecution served as a reminder for not overlooking history, saying: "To meet Ben, and others who, like him, have endured indescribable persecution, is to be reminded of the danger of forgetting the lessons of the past."
The Prince applauded the work the charity, which was established to support those fleeing Nazi Germany, did with impoverished Jews in Ukraine as well as those escaping the atrocities of Syria and Rwanda.
Queen Elizabeth II: Life in pictures

Show all 62
"It is about supporting local communities with what they feel they need and not about imposing solutions from outside."
"World Jewish Relief shows us how vital it is to learn lessons from the horrors of the past," he later added.
Rafi Cooper, the charity's director of communications, told The Independent: "His Royal Highness provides a timely reminder that we need to reach within and beyond our own community, regardless of faith – a message that our Jewish values and history teach us is essential to avoid the horrors of the past being repeated."
The Prince's reference to "the horrific lessons of the last war" are reported to have been viewed by some in the room as a "thinly-veiled criticism" of Mr Trump. The President has prompted global condemnation for his immigration ban in recent days. Last week, the billionaire property developer signed an executive order suspending the entire US refugee admissions system for 120 days, halting the Syrian refugee programme indefinitely, and banning entry for people from seven Muslim-majority countries.
At the end of last year, the Prince issued a warning over the "rise of populism" in a seemingly cloaked reference to the election of Mr Trump and the rise of the far-right in Europe. Although he did not mention any politicians by name, he said there were "deeply disturbing echoes of the dark days of the 1930s" and "evil" religious persecution was occurring across the world.
Register for free to continue reading
Registration is a free and easy way to support our truly independent journalism
By registering, you will also enjoy limited access to Premium articles, exclusive newsletters, commenting, and virtual events with our leading journalists
Already have an account? sign in
Register for free to continue reading
Registration is a free and easy way to support our truly independent journalism
By registering, you will also enjoy limited access to Premium articles, exclusive newsletters, commenting, and virtual events with our leading journalists
Already have an account? sign in
Join our new commenting forum
Join thought-provoking conversations, follow other Independent readers and see their replies