Prison deaths in England and Wales soar by 21 per cent to record high amid 'bloodbath of assaults'
'The Ministry of Justice is presiding over a bloodbath of assaults, suicides and self-injury in prisons,' say campaigners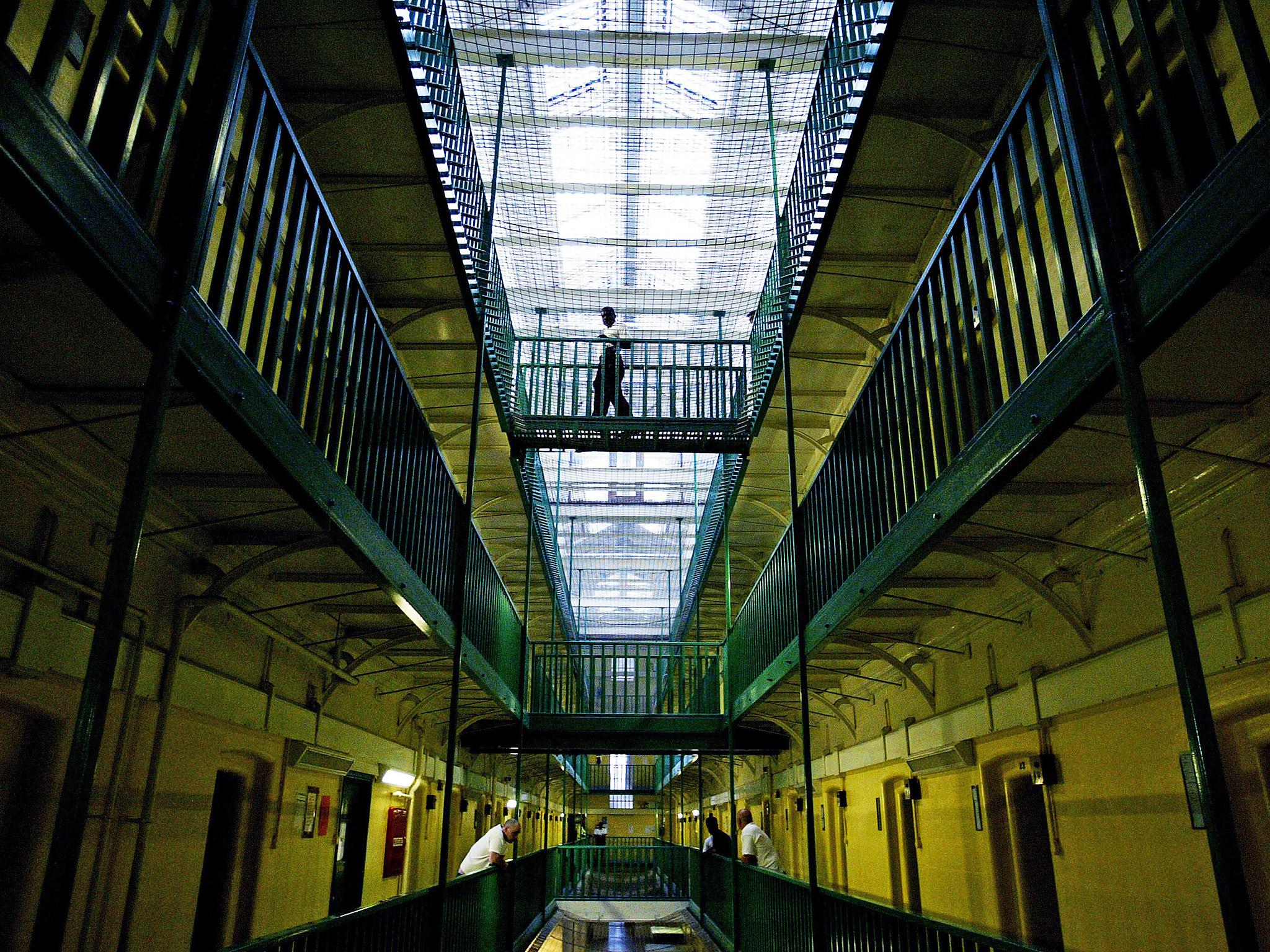 The number of people dying in prisons across England and Wales has hit a record high after rising by 21 per cent.
Statistics published by the Ministry of Justice show the number of fatalities in jails grew to 324 – almost one a day – in the 12 months to the end of September 2016.
These included 107 prisoners who took their own lives as the suicide rate behind bars rose by 13 per cent to unprecedented levels, almost doubling the rate in 2011-12, when 57 prisoners took their own lives.
Campaigners expressed outrage at the rise, saying government cuts had created a "toxic mix of violence, death and human misery" in the country's jails.
And official records of assaults and self-injury incidents in the Ministry of Justice's latest statistics bulletin reveal prison safety is declining at a faster rate year by year.
Bob Neill, chair of the influential justice select committee in the Commons told The Independent: "This is further evidence that NOMS is completely failing to get a grip on safety in our prisons – indeed, each time new figures come out, their performance in safeguarding those in their charge gets worse.
"I called for a radical review of their leadership, operational capacity and resourcing at PMQs last week, and these latest figures make this all the more urgent.The total number of assaults recorded in prisons increased by more than 34 per cent to 23,775 – about 65 per day – in the 12 months to the end of June 2016."
Assaults in men's prisons rose to a record high at 22,915 – an increase of 69 per cent in three years – while the assault rate in women's prisons also rose significantly by 25 per cent in a year.
Meanwhile self-injury incidents in prisons rose by 26 per cent in the 12 months to the end of June 2016, with 36,440 incidents recorded in the year, equating to 100 per day.
The number of incidents of self-injury by men in prisons has more than doubled in six years.
The Howard League for Penal Reform urged "bold and radical" action was required to prevent the death toll rising further.
Frances Crook, the organisation's chief executive, said: "The Ministry of Justice is presiding over a bloodbath of assaults, suicides and self-injury in prisons.
"Cutting staff and prison budgets while allowing the number of people behind bars to grow unchecked has created a toxic mix of violence, death and human misery.
"The Secretary of State for Justice, Elizabeth Truss, has declared that making prisons safer is her priority, and we expect her plans to be made clear next month. But today's figures show that we cannot wait for legislation – bold and radical action is needed now to stop the death toll rising further.
Is this Britain's most successful prison?
Show all 4
The Howard League said it would publish a plan of action to tackle the immediate problems, proposals it said would suggest a small behaviour change by magistrates, prisons and probation, which it said could ease the pressure on prisons and save lives.
In response to the new figures, Justice Secretary Elizabeth Truss said prison reform was her "top priority" and stated £14m had been invested in 10 of the UK's "most challenging" prisons.
Ms Truss said: "These statistics demonstrate the serious violence and self-harm in our prisons. The consequences are devastating and go far beyond the confines of the prison walls, spilling out into our streets and communities.
"Prison reform is my top priority – I am committed to making prisons places of safety and reform, where our dedicated officers are given the support they need to help offenders turn their lives around.
"That is why I have invested an initial £14m at ten of our most challenging prisons, and shortly I will be publishing a White Paper outlining the much needed reform across the prison estate to 2020 and beyond."
In a speech at the 2016 Conservative party conference, Ms Truss said prison officers were "stretched too thin" to keep establishments safe and secure.
Former Justice Secretary Michael Gove was last year urged to act over a "massive" rise in prison suicides and self-harm, as it was revealed hundreds of inmates wait for weeks before receiving hospital treatment.
Earlier this month, a prisoner was killed in Pentonville prison following a stabbing that left one dead and two others in critical condition.
Richard Burgon, the shadow Justice Secretary, said the statistics are "yet more evidence of the crisis that has developed in our prisons under the Tories".
He added: "With thousands more assaults, self-harm incidents and record deaths in prison, violence is at historic levels and continues to rise.
"Even the Ministry of Justice itself now concedes that the rise in assaults since 2012 has 'coincided with major changes to the regime … including staff reductions'. As well as contributing to this chaotic environment, the level of staff cuts has damaged morale and made retention increasingly difficult.
"The ongoing delay in publishing the Prison Bill announced in the Queen's Speech is further evidence the Tories are failing to get a grip and deliver a prison system that works."
Join our commenting forum
Join thought-provoking conversations, follow other Independent readers and see their replies