Nurses 'passing out' from inhaling spice while giving emergency care in prison
'The dangers posed by spice, both to prison healthcare staff and patients, cannot be overstated'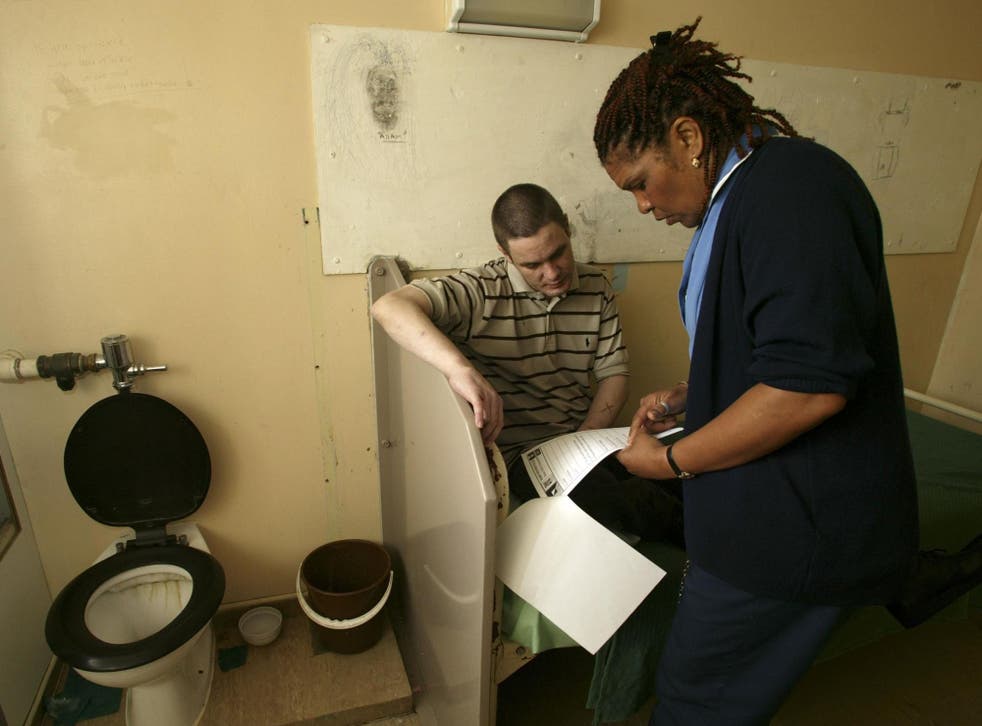 Nurses have passed out after inhaling fumes from the synthetic drug spice while giving emergency treatment to prison inmates, it is claimed.
The Royal College of Nursing says healthcare staff are being exposed to "unacceptable" risk because they are expected to enter cells before the potentially harmful smoke clears.
It is now working with HM Prison and Probation Service and The Prison Officers Association to tackle the dangers posed by spice in jail.
Updated guidance will include advice about responding to emergencies, particularly out of hours, as well as improved reporting of incidents.
Ann Norman, RCN professional lead for prison nursing, said: "The dangers posed by spice, both to prison healthcare staff and the patients they care for, cannot be overstated, these drugs kill.
"Nursing staff have passed out or been left unable to drive after inhaling fumes in smoke-filled cells. This is unacceptable.
"This is the first step on the road to improving conditions for dedicated nurses and healthcare assistants who are putting their safety on the line in the course of their duties."
Some inmates have seen their heart rate increase to 140 to 180 beats a minute from the normal range of 60 to 90 as a result of smoking spice, it is claimed.
One nurse, speaking on condition of anonymity, said staff were left in a "horrible situation".
The nurse said: "Recently there was a batch of spice with traces of cockroach killer in it so we really have no idea what harmful chemicals we're inhaling as well as spice.
"Not only is our health being put at risk, but we can't do our job properly and other people are missing out on care.
"There was a day when three people on my team couldn't give medication because it wouldn't have been safe due to the effects of spice.
"At the time your overwhelming concern is for the patient. What would happen if someone died because I refused to go in? It's a horrible situation to be in. The reality is we're looking out for our registration not our health."
UK news in pictures

Show all 50
Under the new plans healthcare staff will be allowed more involvement in a drugs task force set up to tackle the wider issues of supply and addiction in prisons.
Intervening to help inmates recover from their addictions will reduce the demand for drugs, it is hoped.
PA
Register for free to continue reading
Registration is a free and easy way to support our truly independent journalism
By registering, you will also enjoy limited access to Premium articles, exclusive newsletters, commenting, and virtual events with our leading journalists
Already have an account? sign in
Register for free to continue reading
Registration is a free and easy way to support our truly independent journalism
By registering, you will also enjoy limited access to Premium articles, exclusive newsletters, commenting, and virtual events with our leading journalists
Already have an account? sign in
Join our new commenting forum
Join thought-provoking conversations, follow other Independent readers and see their replies