Number of offenders recalled to prison surges following 'disastrous' probation reforms
Ministers accused of 'setting people up to fail' on release from prison as number of offenders recalled to jail rises by more than a quarter since flagship probation overhaul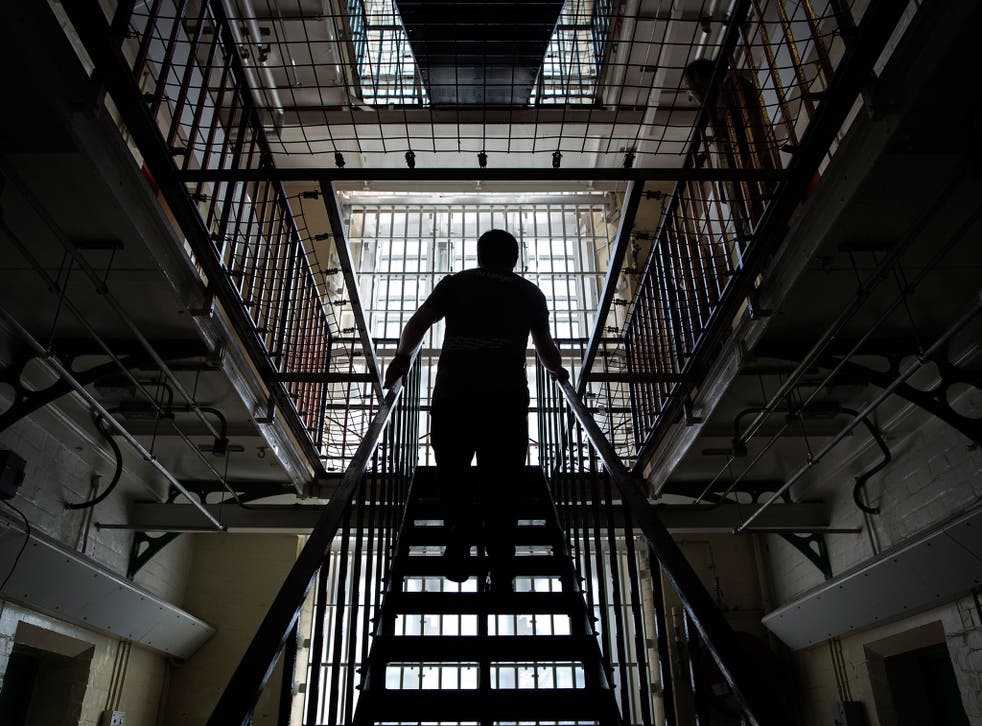 Ministers have been accused of pushing through "disastrous" probation reforms as it emerged the number of offenders recalled to prison for breaching bail conditions has surged by more than a quarter in four years.
Mandatory supervision, which sees offenders monitored in the community after release from prison, was extended to custodial sentences under 12 months as part of a flagship probation overhaul in 2015 by the then justice secretary Chris Grayling.
The conditions can see offenders sent back to prison for just 14 to 28 days for breaching their bail conditions on issues as minor as getting a taxi without permission or being late to meet their probation officer, charities said.
An analysis of government figures shows the number of recalls to custody following breach of licence increased by 26 per cent to 21,914 in the four years to 2017. In the three months to June 2018 the figure stood at 5,999 – an 11 per cent increase on the same period the previous year.
Labour's shadow justice secretary Richard Burgon said the increase underlined how the prisons and probation system was "failing to rehabilitate people after years of unprecedented cuts and privatisation by successive Conservative justice secretaries".
"We now have a situation where far too many are being recalled for technical breaches, which puts needless pressure on our already overcrowded prisons and undermines any progress offenders are making in turning their lives around," he added.
Women are disproportionately affected, as the vast majority of female inmates – 72 per cent – are sent to prison for committing non-violent offences and are therefore serving sentences of less than a year.
Research by the Prison Reform Trust in December showed recall numbers for women had increased by 131 per cent in the last year, compared with 22 per cent for men, with more than 1,700 female inmates sent back to jail in England and Wales in 2017.
Alex Hewson, policy and commuications officer at the charity, said the new figures demonstrated that Mr Grayling's policy had "failed", and urged ministers to "end it once and for all".
Support free-thinking journalism and attend Independent events
"The government was warned before it extended mandatory post-custody supervision to people serving short prison sentences that without adequate support in the community, people would be set up to fail," he added.
Frances Crook, chief executive of the Howard League for Penal Reform, said: "This is just one more example of the disastrous reforms imposed by Chris Grayling. We need legislation urgently to sweep away the recalls framework, to bring back safety and justice to prisons and to individuals."
The figures come amid a developing crisis facing prisons in England and Wales, with self-harm and violent attacks at record levels, and widespread understaffing and overcrowding in jails.
The prison population in England and Wales has doubled since the early 1990s, up from 40,000 to more than 80,000 in 2018.
A probation service spokesperson said: "Public protection is our priority and recall is used to ensure that offenders on licence who present a high risk to the public are returned to prison as quickly as possible.
"Our probation reforms extended supervision and support to around 40,000 extra offenders each year, which explains why there has been an increase in recalls since 2015."
Register for free to continue reading
Registration is a free and easy way to support our truly independent journalism
By registering, you will also enjoy limited access to Premium articles, exclusive newsletters, commenting, and virtual events with our leading journalists
Already have an account? sign in
Register for free to continue reading
Registration is a free and easy way to support our truly independent journalism
By registering, you will also enjoy limited access to Premium articles, exclusive newsletters, commenting, and virtual events with our leading journalists
Already have an account? sign in
Join our new commenting forum
Join thought-provoking conversations, follow other Independent readers and see their replies