Self-harm and violent attacks hit record high in prisons across England and Wales for second time in a year
Violence and self-harm continues to soar despite repeated warnings that jails are at crisis point and in desperate need of reform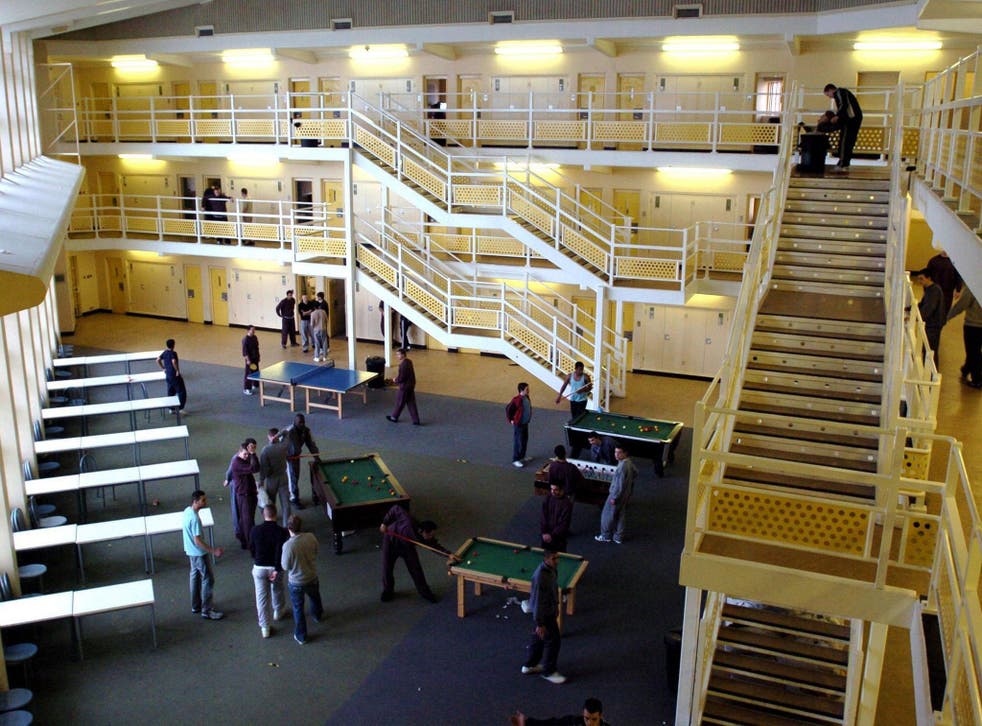 Self-harm and violent attacks have hit record levels in prisons across England and Wales for the second time in a year, despite repeated warnings that jails are at crisis point and in desperate need of reform.
More than 46,850 self-harm incidents were recorded in the year to March 2018, up by 16 per cent on the previous year, with self-harm now recorded on average 128 times a day.
Violent incidents meanwhile rose to 31,025, up 16 per cent, and of which 9,003 were assaults on staff – a figure that has soared by more than a quarter (26 per cent) in the 12 months to March.
It comes after the prison watchdog proclaimed that inmates in England and Wales were enduring some of the "most disturbing conditions ever seen" as authorities fail to take action to curb soaring levels of violence and self-harm.
Peter Clarke said "repeated patterns of failure" had led to a point where staff had be inured to conditions that have "no place in an advanced nation in the 21st century".
The data shows that self-harm incidents requiring hospital attendance increased by 12 per cent to 3,095, meaning on average nine inmates a day require hospital treatment after harming themselves.
Women were increasingly more likely to self-harm, with 2,244 incidents recorded per 1,000 female inmates - an increase of 24 per cent - compared with 467 incidents per 1,000 in male establishments, marking a rise of 14 per cent from the previous year.
The figures show that 310 people died in prison custody in the 12 months to the end of June 2018, including 77 people who lost their lives through suicide.
There were 3,926 serious assaults in the year to March, up 9 per cent, and there were five apparent homicides, up from two incidents in the previous year.
The 26 per cent rise in assaults on staff will fuel existing concerns over staff retention rates after The independent revealed that the number of prison officers resigning had more than doubled in the last two years.
Separate figures published by the Ministry of Justice show that 15 prisons have been given the worst possible score in the department's annual prison performance ratings.
The shadow justice secretary said the figures marked a "new low point in this government's mismanagement of our prisons system".
Richard Burgon continued: "Despite all the rhetoric from the Government that it is finally getting a grip of the prisons emergency, we now have an assault every 20 minutes in our prisons and the number of prisons labelled as being of 'serious concern' is at its highest in years.
"The blame for this prisons emergency lies squarely with the Conservative's decision to axe thousands of prison officers and slash the prisons budget.
"If the government is serious about tackling this crisis then it needs to outline an emergency plan and new funds to make our prisons safe."
Andrew Neilson, director of campaigns at the Howard League for Penal Reform, meanwhile said: "With incidents of self-injury happening every 11 minutes, with assaults occurring every 17 minutes and with six people dying in prison every week, the government must act boldly and decisively to prevent more bloodshed behind bars.
"Reducing the number of people in prison would save lives, protect staff and prevent more people being swept into deeper currents of crime, violence and despair."
Deborah Coles, director of INQUEST said the only way to improve safety and reduce prison deaths was to dramatically cut the prison population and invest in community alternatives.
She highlighted that the number of deaths awaiting classification over the period had more than doubled, with the majority of people found unresponsive in their cells.
"The undetermined nature of these deaths raises questions as to whether they are drug related or due to undiagnosed or untreated health conditions," she said.
"Findings from inquests continue to expose neglect and inadequate health and mental health care as contributing to avoidable and premature deaths.
"The criminal justice system cannot deal with societal problems of mental and physical ill heath, drug misuse and poverty."
UK news in pictures

Show all 50
Responding to the figures, Justice Secretary David Gauke said: "I have been clear that assaults on our hardworking staff will never be tolerated. We will always push for the strongest punishment and are changing the law so that offenders who attack prison officers face even longer behind bars.
"The cycle of violence is fuelled by illicit substances, which is why we are employing new tactics and new technology to combat organised crime in our prisons – in turn removing one of the major factors driving assaults and disorder.
"We recently announced £30m in prison security, which builds on our investment in body scanners, improved searching techniques and phone-blocking technology. All of this is essential in ensuring prisons are places of rehabilitation, ultimately reducing reoffending and protecting the public."
Join our new commenting forum
Join thought-provoking conversations, follow other Independent readers and see their replies