Prisoners three times more likely to die from Covid than general population, research suggests
Inmates and prison staff should be given high priority in the rollout of vaccines, say experts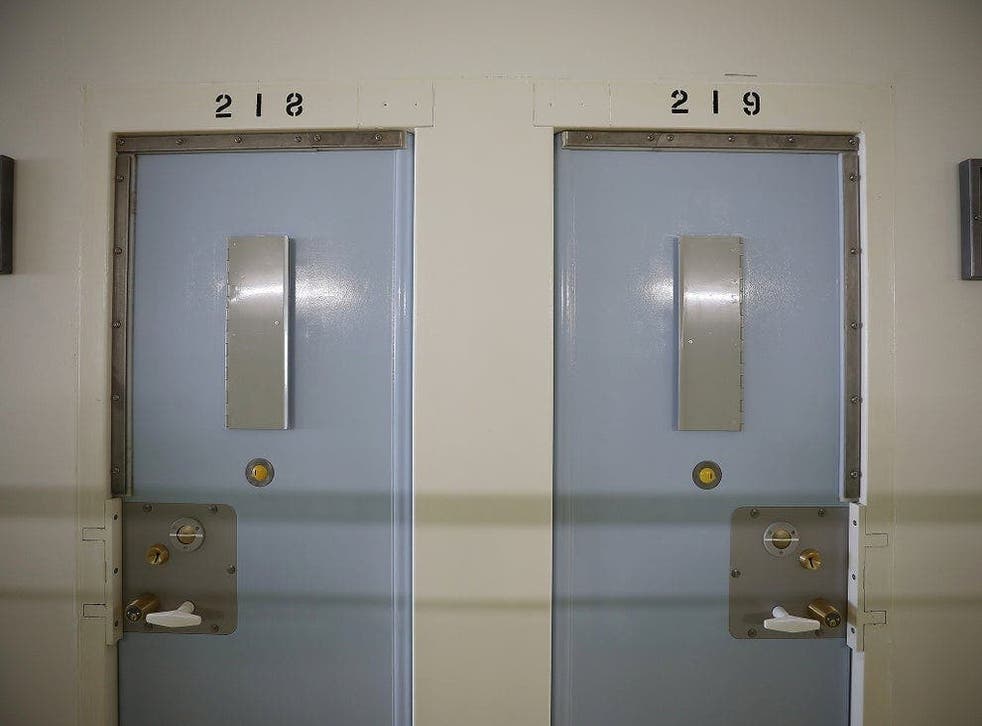 Prisoners are three times as likely to die from coronavirus as the general population and should be prioritised in the vaccine roll-out, according to academic researchers.
There were 118 deaths related to Covid-19 among people in prisons in England and Wales between March 2020 and February 2021. This represents a risk of dying 3.3 times higher than that of people of the same age and sex in the community, according to a research team at University College London (UCL).
This is despite extensive physical distancing measures, including prisons keeping many inmates in their cells for 23 hours a day – which the prisons watchdog has warned are leading to a "disturbing" decline in the emotional and physical wellbeing of inmates.
UCL's study compared the higher deaths rates in prisons with that of the general population, accounting for the age and sex structure of people in prisons.
The Ministry of Justice said the study was "highly misleading", saying the numbers did not adjust for worse health in prisons and the fact that thousands of people enter and exit prisons each year. They cited a lower figure of 93 deaths where Covid-19 was mentioned as a contributory factor.
But the researchers said that while determining the precise ratio with publicly-available data was an "imperfect science", it was "clear" that the rate of excess deaths related to Covid-19 in prisons was "substantially higher than in the community".
The higher death rates in prisons are likely to be caused by typically overcrowded conditions with inconsistent access to washing and toilet facilities, according to the study.
People in prison also often have underlying health problems or other risk factors that increase the likelihood of severe disease, the researchers added.
Lead author of the study, Dr Isobel Braithwaite, of UCL's institute of health informatics, said that in light of the findings, both inmates and prison staff should be given high priority in the rollout of vaccines.
"This has recently been agreed for people experiencing homelessness, who face similarly high risks," she said.
"We believe the current methods of regime restriction are not enough to protect people adequately, and a systematic, 'whole-prison' approach to vaccination is key to preventing further outbreaks and reducing overall deaths in prisons."
Currently, people in prisons are being offered Covid-19 vaccines in line with the general UK prioritisation criteria, based on age and presence of long-term conditions.
The Joint Committee on Vaccination and Immunisation (JCVI) has said it recognises that there may be an increased risk of transmission in prisons due to the high concentration of people, and that there may be difficulty in maintaining social distancing.
Read more:
Severe Covid restrictions in jails 'causing disturbing decline in prisoners' health'
Coronavirus could lead to rising crime, watchdogs warn
Strangeways prison hit by coronavirus outbreak
However, after considering this in detail, the committee agreed that it would be difficult to advise additional prioritisation of inmates above the wider population. Instead, the committee advised that prisoners should be offered vaccination in line with the offer to people in the wider community, with appropriate support to promote high vaccine uptake.
But the UCL researchers said that identifying eligible people in prisons could be difficult due to a lack of previous health information and limited interaction with health services - both during and before prison.
Dr Jake Hard, co-author and chair of the Royal College of GPs' secure environments group, said the simultaneous vaccination of whole prison populations - including staff - was "vital and could help alleviate mistrust, increase uptake and speed up recovery".
"At the moment, vaccinating the small numbers of people in any specific risk group in a single prison risks leftover doses and possible wastage of vaccine - and isn't happening fast enough to protect either people in prison or prison staff," he said.
"A change of approach is urgently needed to help prevent further outbreaks in prisons and to ensure that the unacceptable higher rate of death we found in our study doesn't continue."
Peter Dawson, director of the Prison Reform Trust, said: "This research confirms that prioritising Covid vaccination in prisons – staff and prisoners alike – should be about public health not politics.
"The current situation prolongs an unnecessary level of risk both for people living and working in prison and for the families to which they return."
Professor Wei Shen Lim, Covid-19 chair for JCVI, said: "As the single greatest risk of death from Covid-19 is older age, prioritisation is primarily based on age. It is estimated that vaccinating everyone in the priority groups would prevent around 99 per cent of deaths from Covid-19."
A Ministry of Justice spokesperson said: "The suggested death rate is highly misleading and fails to take into account tens of thousands of additional offenders who move in and out of prisons every year.
"We have protected the lives of thousands of staff and prisoners – deaths are significantly lower than predicted and cases have fallen for seven consecutive weeks as our strict measures limit the spread of the virus."
Register for free to continue reading
Registration is a free and easy way to support our truly independent journalism
By registering, you will also enjoy limited access to Premium articles, exclusive newsletters, commenting, and virtual events with our leading journalists
Already have an account? sign in
Register for free to continue reading
Registration is a free and easy way to support our truly independent journalism
By registering, you will also enjoy limited access to Premium articles, exclusive newsletters, commenting, and virtual events with our leading journalists
Already have an account? sign in
Join our new commenting forum
Join thought-provoking conversations, follow other Independent readers and see their replies