'Wholly inappropriate': Dismay as Priti Patel hires Australian asylum tsar to review Border Force
Former Australian foreign minister has vocally backed Channel push-backs and defended the home secretary from 'widespread ridicule'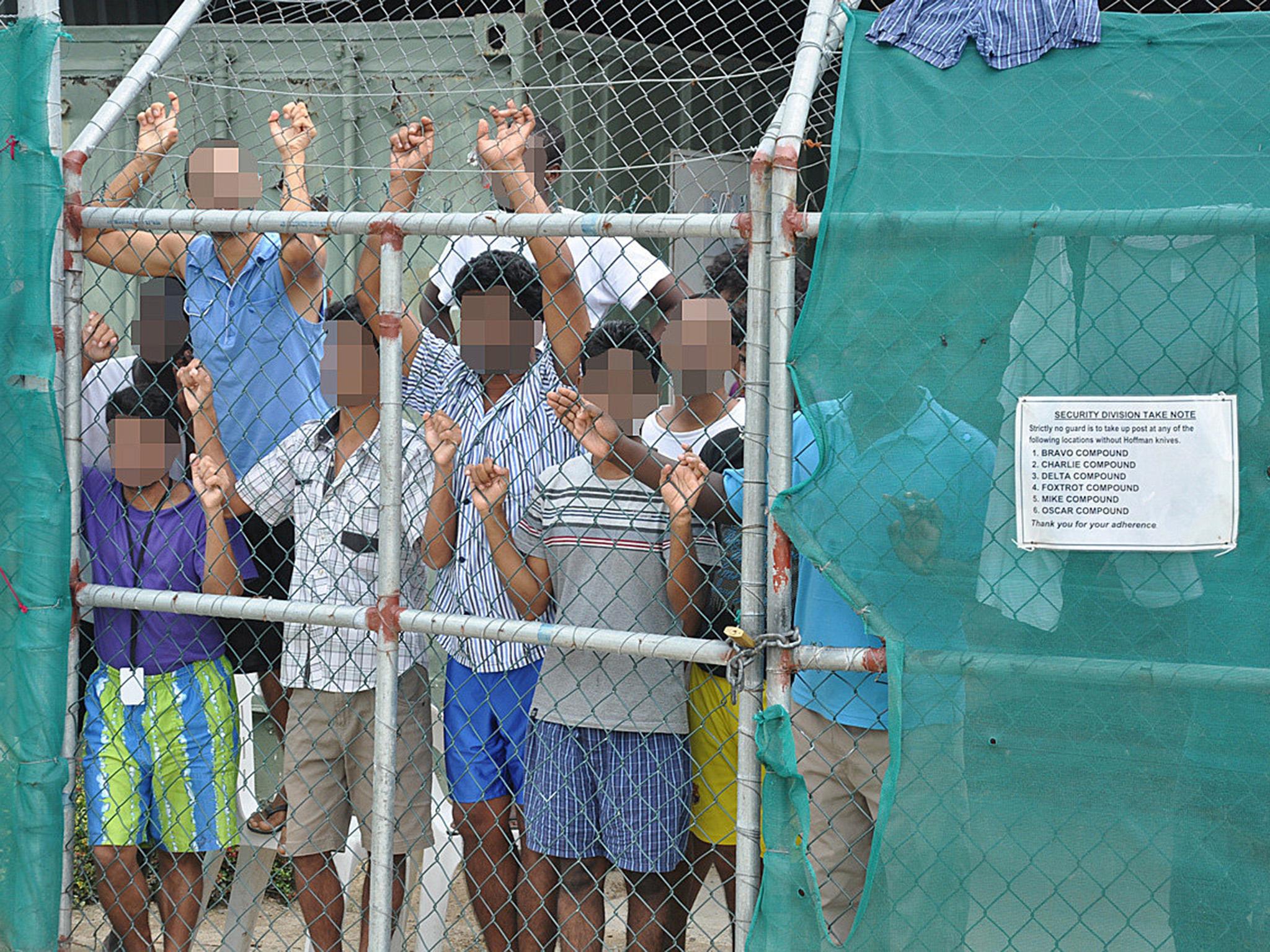 Priti Patel's appointment of one of the architects of Australia's asylum offshoring policy to review Britain's Border Force is "wholly inappropriate", a union has said.
Representatives of the authority's staff voiced concern that Alexander Downer was a "political" choice amid pressure to reduce the number of small boats crossing the English Channel.
The Home Office said the former Australian high commissioner to the UK was appointed as an "independent reviewer" and hailed his "wealth of relevant experience".
He will be looking at all areas of Border Force work, including the response to "rapidly evolving threats" and work to "prevent illegal migration", a statement added.
The home secretary said: "I have appointed Alexander Downer to do this vital work and look forward to his findings and recommendations."
As Australia's foreign minister, Mr Downer led negotiations for the "Pacific solution" in 2001, which saw asylum seekers diverted and detained in Nauru and Manus Island in Papua New Guinea.
He is now the chair of trustees of the Policy Exchange think tank, which released a report on Wednesday calling for push backs in the English Channel and saying that "no one, even a genuine refugee" who arrives by small boat should "ever be granted a right to settle in the UK".
Thursday's announcement came months after Mr Downer wrote an article backing Ms Patel's attempted policy of forcing migrant boats back to France.
In a September column for the Daily Mail, he wrote that although the home secretary had been "widely ridiculed on both sides of the Channel … I know that a 'push-back' policy can work".
"My advice to Ms Patel would be to introduce the 'push-back' policy without fanfare, and to keep the French informed on a need-to-know basis only," he wrote.
The Public and Commercial Services Union (PCS), which represents Border Force staff, called Mr Downer's appointment "deeply concerning".
"He was a prime architect of Australia's inhumane immigration policy and his support for push backs recently make him a wholly inappropriate choice to lead this review," a spokesperson told The Independent.
"Border Force staff need support and resources to do a very difficult job as humanely as possible. That will all be put in jeopardy if they are forced to carry out a potentially illegal and morally reprehensible push-back policy on the instructions of the home secretary."
The ISU union, which also represents Border Force staff, alleged that Mr Downer was a "clearly political appointment to press a personal agenda on the part of the home secretary".
Professional officer Lucy Moreton said: "The ISU will act to protect its members' rights to act only within the confines of law."
Push backs were "authorised" by Ms Patel last year but have not yet taken place, and are currently subject to a legal challenge brought by the PCS union and Care4Calais charity.
Their claim that the policy is "unlawful, unworkable and morally reprehensible" will be heard by the High Court in May.
Clare Moseley, the founder of Care4Calais, said: "The Australian offshore asylum programme was one of the most reprehensible systems in the world, leading to untold human misery and widespread condemnation.
"That Priti Patel looks forward to Mr Downer's findings is telling. It is clear that the references to a 'threat' at our border refer to Channel migrants, but they are no more a threat than any bus-load of ordinary British people."
The Detention Action group said the British government should be protecting asylum seekers, rather than "transplanting failed policies from the other side of the world".
Director Bella Sankey added: "The home secretary is single-minded about recreating Australia's abuse of people seeking asylum in the UK. Mr Downer is an architect of Australia's offshore detention camps, which led to rampant child abuse and detention conditions described by the International Criminal Court as cruel, inhuman and degrading."
The home secretary has repeatedly said she is considering offshoring, but all countries so far floated as potential hosts for British processing centres have publicly refused any involvement.
Mr Downer left Australian politics in 2008 and became a diplomat, having previously been the longest-serving foreign minister in Australian history for the right-wing Liberal party.
In 2001, he negotiated the controversial "Pacific solution", which saw migrant boats forcibly diverted by Australian naval vessels.
Asylum seekers were detained for processing in Nauru and Manus Island in Papua New Guinea, in conditions found to be "degrading or inhuman".
A United Nations Refugee Agency (UNHCR) report said the policy was introduced to deny asylum seekers access to Australian territory, after a diplomatic row over its refusal to allow a ship to disembark more than 400 mainly Afghan refugees rescued at sea.
At the time, government ministers including Mr Downer said the policy was necessary to discourage refugees from undertaking dangerous journeys by sea and to prevent trafficking.
"Many bona fide refugees caught by the policy spent long periods of isolation, mental hardship, uncertainty and prolonged separation from their families," said an UNHCR official after the policy ended in 2008.
Of the 1,637 asylum seekers subjected to the Pacific solution between 2001 and that year, 1,153 were found to be refugees or in need of protection for other compelling humanitarian reasons.
In a statement on the Border Force review, Mr Downer said: "I am delighted that the home secretary has asked me to lead an independent review of Border Force, to ensure the UK's border is protected from the changing threats of today, and prepared for future challenges.
"As an independent reviewer, I plan to lead a review that is robust, evidence-based and outcome-orientated."
The review is expected to take several months to complete and will cover migration, customs and national security.
Join our commenting forum
Join thought-provoking conversations, follow other Independent readers and see their replies