Protesters throw hundreds of live insects into Byron burger restaurants amid backlash over immigration raids
There has been a public backlash against the gourmet burger chain after dozens of its migrant workers were arrested in an immigration raid in July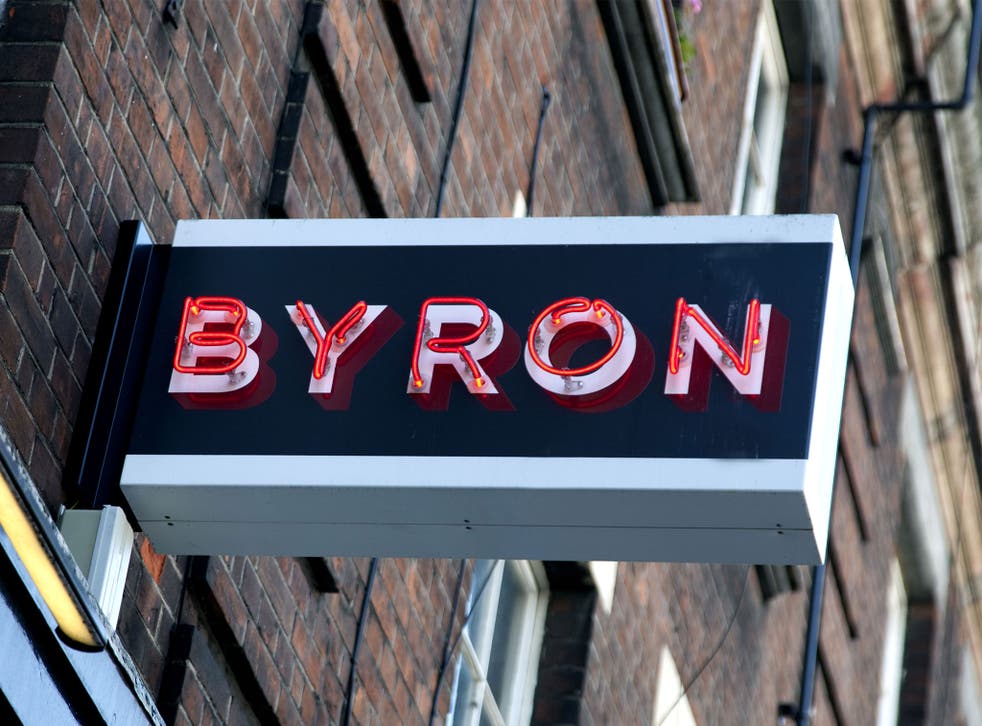 Two London branches of the burger chain Byron Hamburger were forced close after protesters released hundreds of live insects in the restaurants.
Two activist groups, London Black Revs and Malcolm X Movement, said they released "a swarm of insects" - including "live cockroaches, locusts and crickets" - into one Byron restaurant on Shaftesbury Avenue and another in Holborn at around 7pm on Friday evening, in retaliation against an immigration raid at the popular restaurant chain.
There has been a public backlash against the gourmet burger chain after dozens of its migrant workers were arrested in an immigration raid earlier this month.
The Home Office confirmed 35 people from Albania, Brazil, Nepal and Egypt had been arrested on suspicion of immigration offences at restaurants in London.
London-based Spanish language newspaper El Iberico reported that 150 more staff were "in hiding" after the raids, which a number of employees claim took place after they were asked to attend staff health and safety training sessions that had been set up as a "trap".
Sources claimed they had been invited to attend a session on the day of the raid, before being met by immigration officers, a claim the company has refused to respond to.
The Home Office dismissed the claims, but said the operation, carried out on 4 July, had taken place with Byron's "full co-operation".
"London Black Revs and the Malcolm X Movement have taken affirmative action against Byron restaurants chain in response to the Byron restaurants chains despicable actions in the past weeks having entrapped waiters, back of house staff and chefs in collaboration with UK Border Agency," the two groups said in a joint statement published on Facebook.
The statement apologised to customers and staff for any "irritation" the protests may have cause, but said "we had to act as forced deportations such as this and others are unacceptable, we must defend these people and their families from such dehumanised treatment."
The protest is the latest action against the burger chain following the immigration raids. In recent days the hashtag #boycottbyron has been circulating on Twitter and a separate picketing protest in London coincided with the action from London Black Revs and Malcolm X Movement.
A Byron spokesperson previously said in a statement: "We can confirm that several of Byron's London restaurants were visited by representatives of the Home Office. These visits resulted in the removal of members of staff who are suspected by the Home Office of not having the right to work in the UK, and of possessing fraudulent personal and right to work documentation that is in breach of immigration and employment regulation.
"The Home Office recognises that Byron as an employer is fully compliant with immigration and asylum law in its employment practices, and that Byron had carried out the correct 'right to work' checks on staff members, but had been shown false/counterfeit documentation.
"At Byron we are proud of the diversity of our restaurant teams, built around people of all backgrounds and all walks of life.
"We have cooperated fully and acted upon the Home Office's requests throughout the course of the investigations leading to this action, and will continue to do so."
Police confirmed they were investigating incidents of "criminal damage" that took place at the burger chains on Friday evening.
Join our new commenting forum
Join thought-provoking conversations, follow other Independent readers and see their replies