Queen's Speech: Chief Inspector of Prisons expresses fury after penal reform dropped from agenda
In unusual intervention, Mr Clarke lashes out over 'missed opportunity' to advance prison reform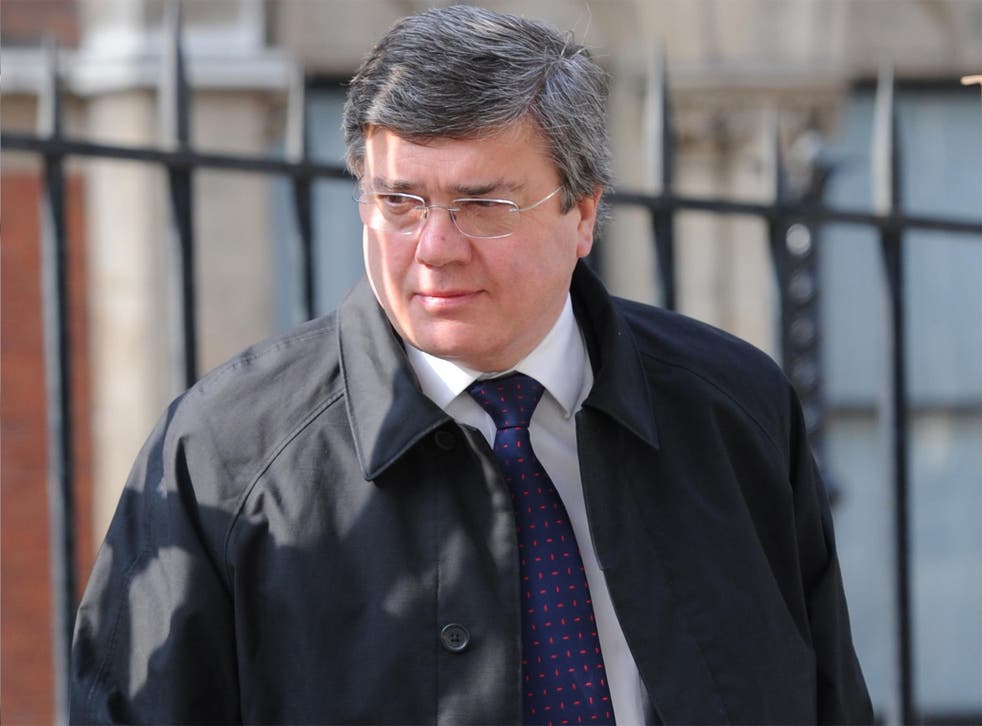 The Chief Inspector of Prisons has expressed fury and disappointment after the Government's commitment to prison reform, which was given high prominence in 2016, was omitted from the Queen's Speech.
In a highly unusual intervention, Peter Clarke said the omission constituted a "missed opportunity" following several years of soaring prisoner suicides, staff shortage crises and endemic drug use and violence among inmates.
Campaigners expressed "immense disappointment" at the failure to mention the Prison and Courts Bill, which received broad cross-party support prior to the election, warning that the decision would put "even more pressure" on the new justice secretary, David Lidington, to ease the "chronic overuse" of prisons in the UK.
The bill was introduced earlier this year to underpin wider efforts to improve standards across the crisis-hit estate in England and Wales, with a focus on reform and rehabilitation of offenders.
But after the General Election was called, the legislation was ditched and the proposals relating to prisons have not been resurrected.
The omission comes as a U-turn on last year's Queen's Speech, when planned prison reforms were billed as a priority, with the Queen announcing the bill as the "biggest prison shake-up since Victorian times".
Responding to this year's speech, Mr Clarke said: "I am very disappointed that prison reform has not found a place in the Queen's Speech. The Prisons and Courts Reform bill, introduced last year, enjoyed broad parliamentary support and had made real progress through parliament until it was lost when the general election was called.
"This is a missed opportunity to forge ahead with prison reform. The law would have required the government to respond to our findings. We will continue to report the harsh reality of what we find in our prisons – all too many of which are dangerous for prisoners and staff alike and are failing in their duty to rehabilitate and reform prisoners."
Peter Dawson, director of the Prison Reform Trust, meanwhile said: "It is immensely disappointing that the government has dropped its commitment to a prison reform bill.
"There was cross-party support for this long overdue legislation. The decision puts even more pressure on the new justice secretary to find ways to stop our chronic overuse of prison so that this hardest pressed of public services can start to repair the damage his predecessors have inflicted upon it.
"He should start by spending the money earmarked for new prisons on measures that would make them unnecessary. That means supporting people in their communities and helping the people who really do need to be in prison to get out on time and stay out for good."
UK news in pictures

Show all 50
Campaigners warned that the abandonment of the Bill would lead to a further rise in levels of riots, violence, drugs and deaths in prisons. Alex Cavendish, a prison academic and former prisoner, tweeted: "It's clear from the Queen's Speech that prison reform under the Tories is effectively dead. Expect more riots, violence, drugs and deaths."
Following the Queen's Speech, Justice Secretary David Lidington said in a statement: "The work to make our prisons true places of reform and rehabilitation is already under way – and it will continue unabated."
Mr Clarke's assessments in the past few years have repeatedly raised concerns over high levels of violence, self-harm and suicides behind bars, as well as highlighting drug usage as a major problem in jails.
Last week, a report detailed how inmates were seen openly smoking cannabis during an inspection of HMP Brixton, while earlier this year it emerged that young offenders had suffered "inhuman and degrading treatment" after being locked up for nearly 24 hours at a time.
Register for free to continue reading
Registration is a free and easy way to support our truly independent journalism
By registering, you will also enjoy limited access to Premium articles, exclusive newsletters, commenting, and virtual events with our leading journalists
Already have an account? sign in
Register for free to continue reading
Registration is a free and easy way to support our truly independent journalism
By registering, you will also enjoy limited access to Premium articles, exclusive newsletters, commenting, and virtual events with our leading journalists
Already have an account? sign in
Join our new commenting forum
Join thought-provoking conversations, follow other Independent readers and see their replies