Queen Victoria's majestic knickers are knocked down for £6,000
The super-sized silk underwear are part of a growing trade in celebrity smalls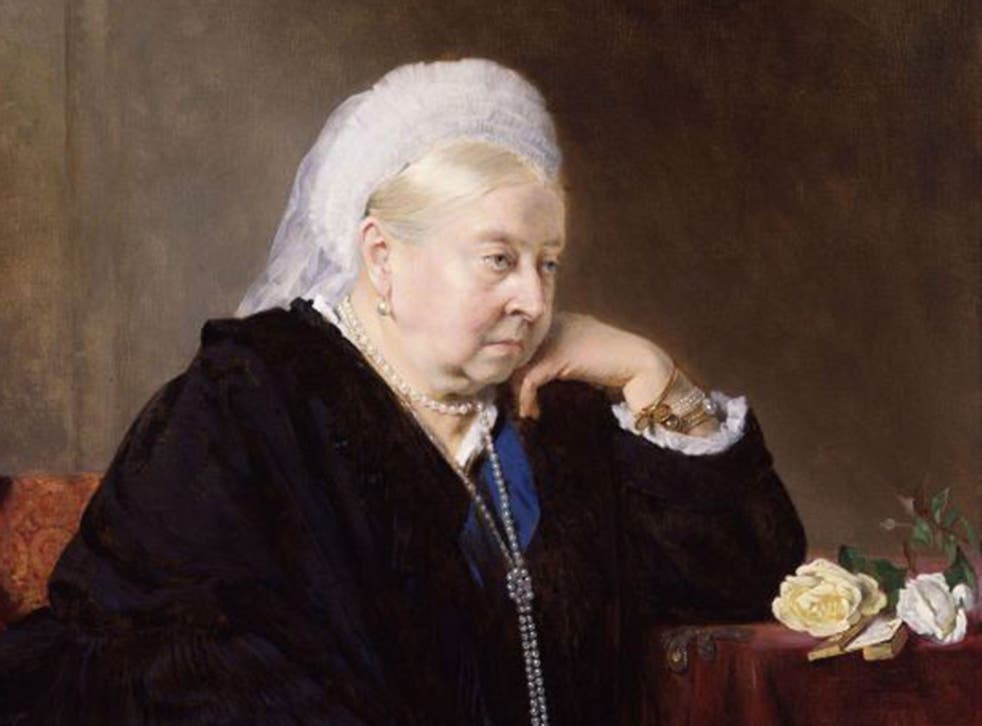 They were, by any standards, very big royal pants. Measuring 52 inches round and accompanied by a 66in chemise that could accommodate the most regal bust, a pair of Queen Victoria's bloomers has been auctioned for more than £6,000.
The super-sized silk underwear, given to a member of the Royal Household after the monarch's death in 1901 before resurfacing in a Kent auction room this month, are part of a growing trade in celebrity smalls.
Elsewhere, the "tighty whities" worn by Walter White character in the Breaking Bad television series sold at auction two weeks ago for $9,900 (£6,180). Other performers whose scanties have been sold off recently range from Elvis to Michael Jackson.
Experts say interest is driven by rarity and the frisson of owning an item that, for example, would have graced the boudoir of Buckingham Palace.
Victoria's commodious pants are understood to have been sold to an Israel-based royal memorabilia collector. Michael Hogben of Westenhanger Auctioneers near Folkestone said: "I was surprised by the amount of interest. We had telephone bids lining up from America to Israel.
"They were certainly some of the strangest items I have sold in 40 years."
The trade coincides with greater interest in the history of underwear as museums see these collections as sources of revenue rather than embarrassment. A V&A exhibition – Undressed: 350 Years of Underwear in Fashion – is touring the UK. Eleri Lynn, curator of the dress collection at the Royal Historic Palaces, who curated the V&A show, said: "It is really an important field of study because of what it tells us about the way fashion changed and the way it conveyed status."
Register for free to continue reading
Registration is a free and easy way to support our truly independent journalism
By registering, you will also enjoy limited access to Premium articles, exclusive newsletters, commenting, and virtual events with our leading journalists
Already have an account? sign in
Register for free to continue reading
Registration is a free and easy way to support our truly independent journalism
By registering, you will also enjoy limited access to Premium articles, exclusive newsletters, commenting, and virtual events with our leading journalists
Already have an account? sign in
Join our new commenting forum
Join thought-provoking conversations, follow other Independent readers and see their replies