RAF jets escort Latvian cargo plane causing loud blast in Kent area
Local residents phoned the police after RAF jets flew at supersonic speeds, causing an extremely loud noise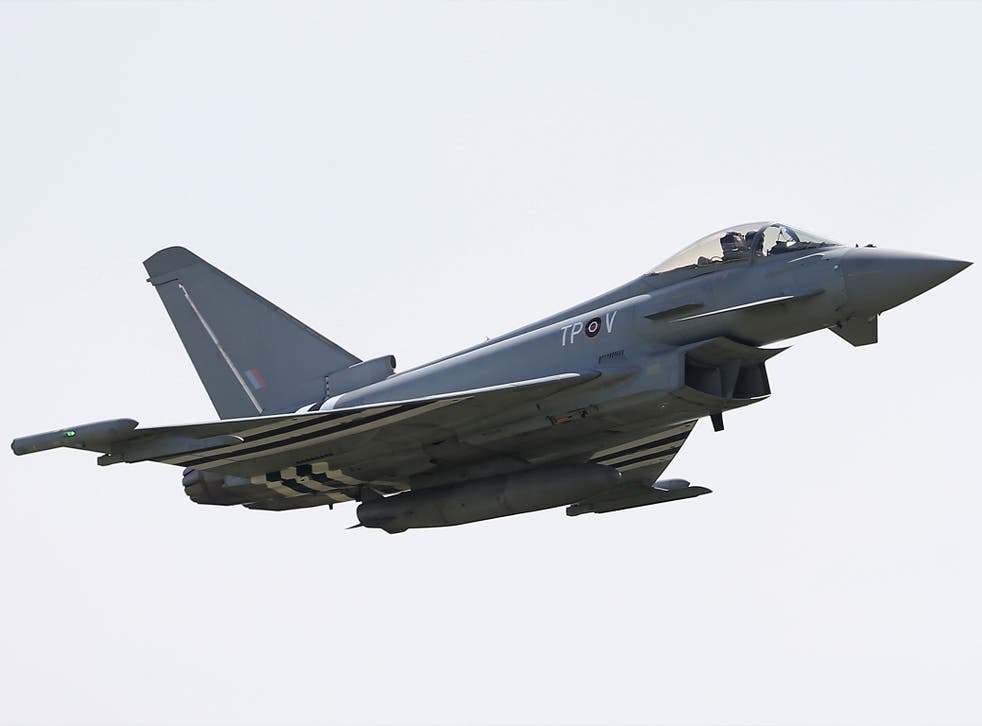 Two RAF jets intercepted a Latvian cargo plane over Kent and accompanied it to Stansted Airport today – causing a loud blast across a 50-mile radius which frightened local residents.
The Antonov plane lost contact with air traffic controllers this afternoon and was subsequently surrounded by the Typhoon jets as part of standard procedures, a spokesman from the Stansted Airport told BBC News.
Police officers surrounded the aircraft when it landed at the Essex airport at 5pm, to confirm there were no problems onboard. The plane has since continued its journey to Birmingham.
The loss of communication was due to a change in airspace jurisdiction, according to police.
To react quickly to the incident, the Typhoons were launched from RAF Coningsby in Lincolnshire and travelled at supersonic speed.
The resulting blast was heard in the Dartford area at around 4.40pm, and resonated in the north-west Kent areas of Sevenoaks, Kemsing, Dartford, Faversham, Maidstone and Tunbridge Wells.
Frightened local residents quickly took to Twitter to speculate whether Kent had been hit by an earthquake or an explosion.
A Kent Police spokeswoman said the force had received a number of reports this afternoon of a loud bang across the north-west Kent area.
An RAF spokesman said: "To fulfil their quick reaction role the Typhoons were cleared to travel at supersonic speed, any noise disturbance as a result of this is regretted. Essex Police now have the lead."
A group of aviation enthusiasts, EGXCinfo, posted an audio clip on their Twitter account, which they said was of an RAF pilot issuing a threat to open fire unless the then unidentified plane made contact.
"I am instructed by Her Majesty's Government of the United Kingdom to warn you that if you do not respond immediately to my orders, you will be shot down," the voice on the recording says.
The Ministry of Defence refused to comment.
Join our new commenting forum
Join thought-provoking conversations, follow other Independent readers and see their replies