Rail bosses told to show passengers how to get cheapest tickets
Train companies will be forced to offer cheapest fares to passengers amid fears ticket machines have overcharged people by up to £100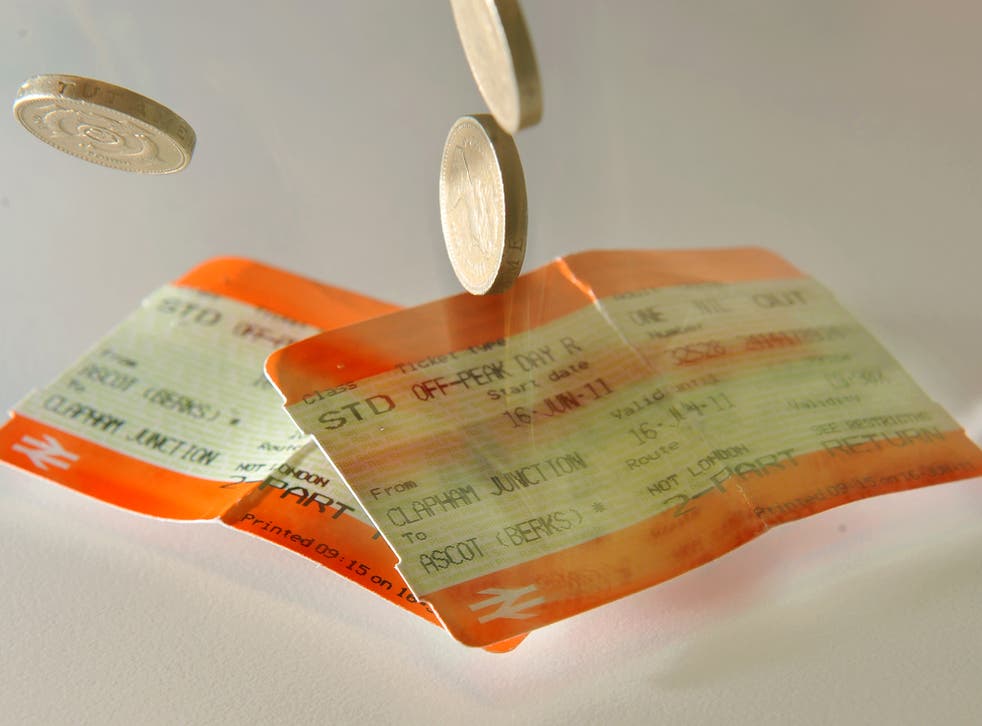 Train companies are being forced to offer commuters the cheapest rail fares possible, following criticism that passengers can pay an excess of £100 when purchasing tickets at self-service machines instead of paying at a ticket counter.
The changes, which are expected to be implemented by March, are aimed at ending the anomaly in prices available at the counter, where staff have access to a complex database of fares, discounts and promotions, and the more limited options in a self-service machines.
Some machines have been found to promote expensive fares, bury cheaper options and do not apply discounts for groups or families, leading to a difference in train prices of up to £100, according to the Daily Telegraph.
Travel chaos around the UK

Show all 6
Rail bosses agreed to overhaul their systems at a summit called by rail minister Claire Perry, who said she is "absolutely determined that passengers should get the best possible deal for every journey".
"There is no excuse for poor quality information, restricted ticket choice or confusing screen directions at ticket machines.
Ms Perry said she welcomed the overhaul, but added: "However, on summit is not the end of our discussions. I will be closely monitoring progress and I will not hesitate to hold the industry to account if improvements are not made."
As part of a rail fare code of conduct, which rail bosses have signed up to and which will be overseen by the Office of Rail Regulation, train companies will be expected to overhaul their systems to ensure that customers are automatically offered all available ticket options.
As a first step, they must label all self-service machines by March to warn passengers they could save money by using the counter service.
The decision comes as commuters are subjected to an average fare rise of 2.2 per cent from today. Regulated fares, which include season ticket fares, have risen by 2.5 per cent. The latest annual increase means some commuters' fares will have risen well over 20 per cent in the past five years.
The rail industry has said that this is the lowest annual rise for five years. But campaign groups and trade unions have pointed out that the annual rises infares have far outstripped the rises in wages and that Britons pay some of the highest rail fares in Europe.
Michael Roberts, director general of the Rail Delivery Group representing rail operators and Network Rail, said:
"At 2.2%, the average increase in fares in 2015 is the lowest for five years. We understand no one likes to pay more, especially to go to work. For every £1 spent on fares, 97p goes on track, train, staff and other costs while 3p goes in profits earned by train companies for running services on Europe's fastest growing railway.
But Mick Cash, general secretary of transport union RMT, said: "The scandal of Britain's great rail fares rip off continues with today's hike far outstripping average pay increases, and it will once again hit those at the sharp end of the austerity clampdown the hardest."
Join our new commenting forum
Join thought-provoking conversations, follow other Independent readers and see their replies