Prosecutors told to ignore 'new rape myths' over dating apps and sexting after charges hit record low
Crown Prosecution Service says 'dramatic and rapid changes in sexual behaviours and encounters' has caused issues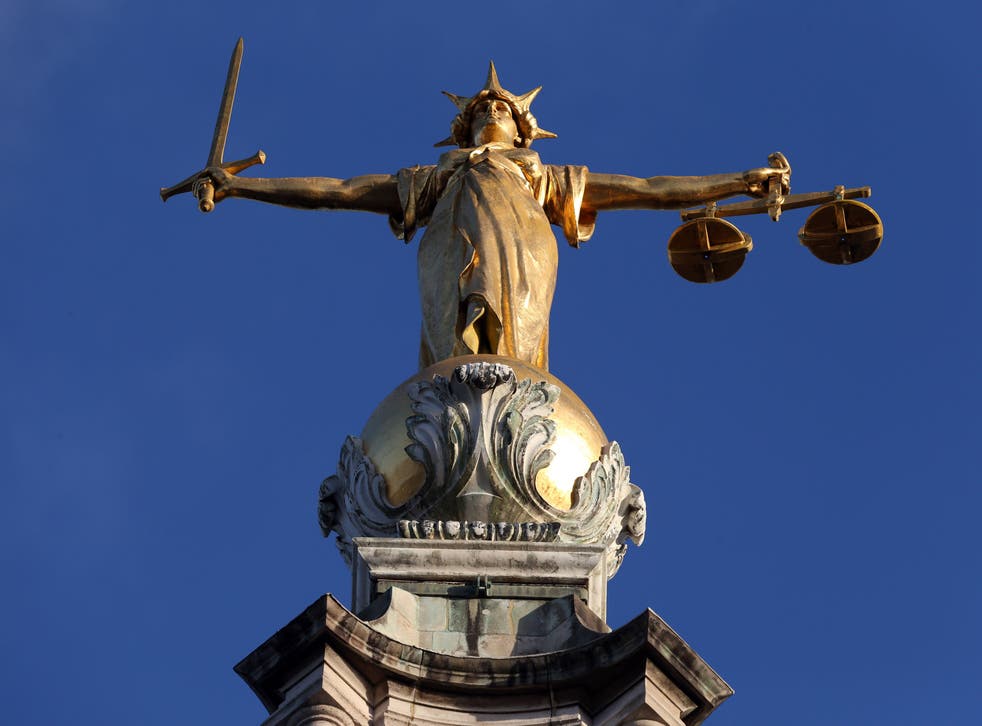 Prosecutors have been ordered to disregard "new rape myths" including claims that women have consented to sex because they exchanged nude selfies or met their attacker on a dating app.
New guidance released by the Crown Prosecution Service (CPS) said staff must not allow myths, stereotypes or second-guessing potential jury prejudice to influence charging decisions.
It came after the percentage of recorded rapes prosecuted in England and Wales fell to 1.4 per cent, while the figure is 3.2 per cent for wider sexual offending.
Women's groups launched a legal challenge over the drop in charges and police have been forced to scrap a form that said attackers may not be prosecuted if victims do not hand over their mobile phones.
They are frequently seized to gain access to complainants' social media history, messages, photos, apps and other private information that some victims fear will be used to undermine them in court.
Siobhan Blake, the CPS lead for rape, said the new guidance would help specialist prosecutors make "fair and effective decisions to make sure justice is delivered".
She added: "We share the public's concern about the disparity between the number of rape and serious sexual offences reported and those cases getting to court, and are determined to make significant changes to improve that for survivors of these appalling crimes."
The new CPS guidance, which is undergoing a public consultation, said that online dating, social media and "sexting" had driven "dramatic and rapid changes in sexual behaviours and encounters" in recent years.
"There is an increased risk that myths and stereotypes may arise in rape cases in relation to the complainant, the offender, consent issues and/or the circumstances of the alleged offending," it added.
"Rape myths and stereotypes should play no part in the prosecutor's decision-making; they do, however, need to be identified and addressed where they arise in order to ensure a proper case-strategy and effective advocacy when presenting a case at trial."
The document states that meeting an alleged rapist on a dating app or sending them sexual photographs cannot be interpreted as consent.
It says that consent cannot be implied if someone has had sex with an alleged abuser in the past, or linked to the number of people they have slept with before or after the incident.
"People have a right to have consensual sex with however many people they want and whenever they like," the guidance adds. "This does not negate their right or ability to consent."
The CPS also urged prosecutors not to draw conclusions from delays in reporting an alleged rape or apparent inconsistencies in accounts given by a victim at different times, which it said could be caused by trauma.
The guidance states that victims may appear to cooperate with rapists in fear for their lives or the safety of others, and that a lack of physical struggle does not show consent.
The CPS is also updating its instructions on "reasonable lines of inquiry" amid pressure to prevent intrusion into victims' personal lives by trawling their mobile phones, medical history and personal records without sufficient cause.
It is the first full refresh of legal guidance on rape and serious sexual offences since 2012.
Ms Blake said: "There have been massive changes to the way people live their lives in the last 10 years and this has undoubtedly transformed the way people interact, date and communicate with sexual partners.
"Rape remains one of the most complex criminal offences and that is why this updated legal guidance addresses 39 common myths and stereotypes.
"As dramatic technological advances have changed the way people meet and connect, it's vital those in the criminal justice system understand the wider, social, context of these changes."
The most recent CPS figures showed that the number of rape convictions had fallen to a record low in England and Wales.
Just 1,439 alleged rapists were convicted of rape or lesser offences in 2019- 20 – down 25 per cent from 1,925 the previous year.
The number of completed prosecutions also fell by a third to a record low of 2,102 in 2019-20. The figures are expected to fall further due to court closures and a mounting backlog during the coronavirus pandemic.
The London victims' commissioner had pushed for the CPS to incorporate the effects of trauma into its guidance, saying that for "too long" resulting inconsistencies in memory had been wrongly used to cast victims as unreliable witnesses.
Claire Waxman said the new guidance was "a much-needed update that will help to tackle pervasive myths and stereotypes around rape and the culture of disbelief".
Fay Maxted, chief executive of the Survivors Trust, said pervasive rape myths had created a "toxic environment" where victims felt they will be judged or disbelieved.
She added: "For this reason, many survivors never report or delay reporting. We therefore welcome the proposal to include information that will dispel misconceptions and misunderstandings with an up-to-date awareness of the way trauma can impact on behaviour and how to ensure a sensitive response to victims."
Register for free to continue reading
Registration is a free and easy way to support our truly independent journalism
By registering, you will also enjoy limited access to Premium articles, exclusive newsletters, commenting, and virtual events with our leading journalists
Already have an account? sign in
Register for free to continue reading
Registration is a free and easy way to support our truly independent journalism
By registering, you will also enjoy limited access to Premium articles, exclusive newsletters, commenting, and virtual events with our leading journalists
Already have an account? sign in