Reclining standards? National Trust beanbag plan causes historic hoo-ha
Experts enraged by move to extend seating experiment to 10 heritage homes
Nick Clark
Sunday 26 April 2015 22:32 Comments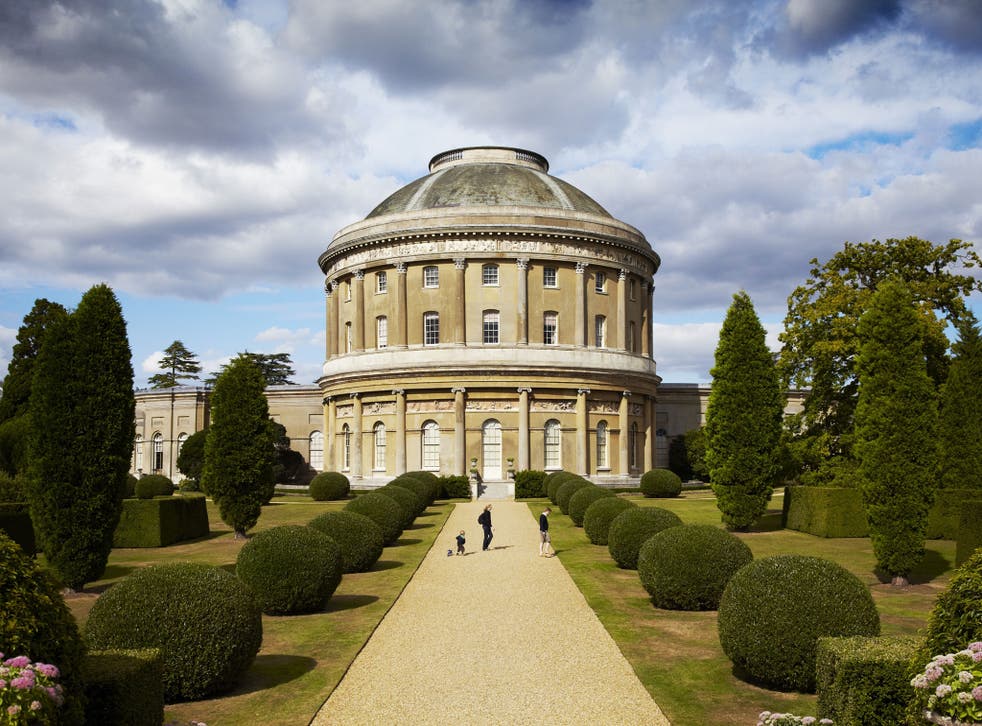 An "experiment" by the National Trust in which it has replaced antique furniture with beanbags at one of its historic homes caused consternation from heritage experts and surprise from visitors. Now it has emerged that further similar experiments will take place at nine other of its venues around the country – threatening to engulf the heritage body in a huge row.
The management at Ickworth House in Suffolk, the former home of the Marquises of Bristol, moved out some items of furniture dating back to 1820 from its Regency library earlier this year, replacing them with beanbags.
While the move was designed to encourage visitors to linger in the room, it provoked anger from heritage experts including former Trust head curator Tim Knox, who called it "misguided".
Now, National Trust's director of strategy, curatorship and external affairs, Simon Murray, has revealed it was part of an experiment that would involve 10 houses.
The trust "presents each house in context", Mr Murray told The Art Newspaper and added that it was different to a museum as with a huge number of objects on display many visitors "cast a cursory eye over them and don't get a great deal from the experience".
Bendor Grosvenor, an art historian whose blog post on his Art History News site about Ickworth sparked the controversy, told The Independent: "I suspect the hoo-ha about the beanbags may at least cause them rethink what they were going to do.
"I don't think you'll ever bring in a new audience by talking down to it. Experimentation and bringing in new audiences are marvellous but there are better ways of doing it by taking away things people might want to see. It's patronising nonsense."
There is a concern among art historians and cultural experts, Mr Grosvenor added, about a shift in National Trust properties towards being "more explicitly museum-like. That is not really what a visit to a historic home is all about."
Even some of the Trust's employees agree. Mr Murray admitted that some "think we should have used a rather different sort of seating and others think it is a good experiment". It is unclear whether the beanbags will be in place for the whole year.
A spokeswoman for the National Trust said in a statement yesterday it was "constantly challenging itself to find new and engaging ways to bring our places to life".
Register for free to continue reading
Registration is a free and easy way to support our truly independent journalism
By registering, you will also enjoy limited access to Premium articles, exclusive newsletters, commenting, and virtual events with our leading journalists
Already have an account? sign in
Join our new commenting forum
Join thought-provoking conversations, follow other Independent readers and see their replies