CEOs, MBEs, top chefs: The refugees who would have faced deportation under Patel's new plans
'I was given a chance to build my life, to contribute to the community, and this was recognised by the Queen. If the new immigration Bill had been passed when I came, that would never have happened,' one former refugee tells May Bulman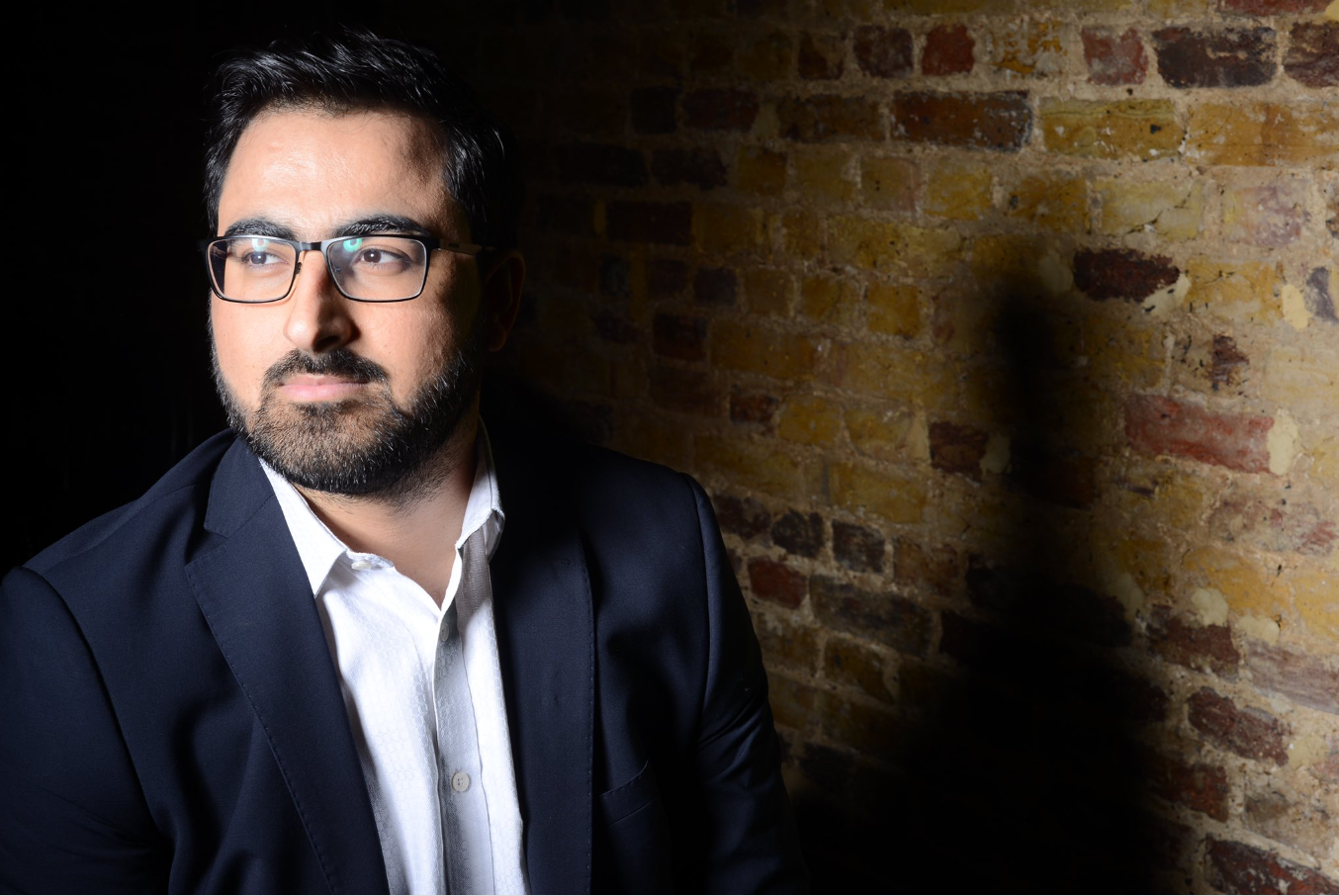 As part of an overhaul of the immigration system, Priti Patel unveiled plans last month that will see refugees who arrive in Britain via unauthorised routes denied an automatic right to asylum.
Instead, they will be regularly reassessed for removal from the country, as well as having their family reunion rights and access to benefits limited.
The proposals have been touted as "firm but fair" by ministers – but lawyers and charities say they risk "tearing up refugee law" and will have the "cruel" effect of leaving traumatised people in a prolonged state of uncertainty.
The majority of people granted refugee status in the UK arrive via unauthorised routes. In 2019, only around one in five grants of protection arrived through the government's designated resettlement schemes.
Many refugees who are settled in the UK and who are contributing to British society today would have been either deported or stuck in a perpetual state of limbo under the new plans. The Independent asked some of them what they think about Ms Patel's asylum overhaul, and their comments follow.
A Home Office spokesperson said, in response, that its new immigration plans will mean the asylum system would "welcome those who come to the UK via safe and legal routes while cracking down on people-smuggling gangs".
"We make no apology for seeking to fix a system which is being exploited by human traffickers who encourage to people to risk their lives crossings the Channel. Close work with law enforcement colleagues in France is stopping migrants from leaving French beaches," they added.
Kolbassia Haoussou MBE, 45, campaigner for torture survivors
I arrived on a ferry in 2005. I had to leave my country very suddenly with just the clothes on my back. The journey took six or seven months. It was traumatic, but I knew the risk I was fleeing was greater than the risk in front of me.
There's no legal and safe route I could have taken. The resettlement scheme is only for people already in a refugee camp, places managed by the UNHCR. In my case, when I was fleeing imminent danger, what was I supposed to do? I just had to go and try to save my life.
I didn't have a choice as to where I was going. If I'd had a chance to pick, I wouldn't have picked the UK. I wasn't an English speaker. But my only choice was to pay someone to get me to safety, and they got me to the UK.
Priti Patel does not know the reality of the matter. Does she really think someone fleeing danger can get a visa? It's not as simple as she is pretending it is. Her plans will just push people to take even more dangerous routes. You're not going to stop people from fleeing.
I was given a chance to build my life, to contribute to the community. And this was recognised by the Queen – I got an MBE last year. If I hadn't been given that opportunity, if that Bill had been passed when I came, that would never have happened. I wouldn't be talking to you now.
London-based Haoussou fled persecution in central Africa and experienced immigration detention and homelessness upon arrival in the UK. He is now co-founder of torture survivor-led activist network Survivors Speak OUT and was appointed as an MBE in the 2020 New Year Honours.
Imad Alarnab, 43, restaurateur
I was kidnapped for 94 days in Syria. I left alone in 2015, very suddenly. I risked my life in the back of a lorry for 49 hours. They make it sound like we have a choice – no one chooses to travel in a lorry. If there had been a way to apply from my home country, I would never have risked my life.
My family followed in 2016 through family reunification. I have my wife, three daughters and my elderly father with me in the UK.
I came to the UK because of the language. I'm too old to learn a new language. I wouldn't have been able to do what I've done in a countty where I don't speak the language.
They talk about us like we're a major problem, but we are just normal people. In 2009 I owned multiple restaurants, bars and cafes in Damascus. I had more than 120 employees in my company. We were doing great. It was my worst nightmare that I would lose all of that.
I don't know what is the matter with Priti Patel, but she's trying to blame asylum seekers and refugees for the bad economy. In my restaurant I have around 18 employees – at least six are British. Refugees can do good here.
A Syrian chef and entrepreneur, Alarnab ran two successful restaurants, a cafe and a chain of juice bars in Damascus before his businesses imploded after the outbreak of war. He is now settled in the UK with his family and is preparing to open a restaurant in central London.
Zrinka Bralo, 53, chief executive of migrant and refugee charity
I arrived in the UK in 1993. My city Sarajevo was under siege and there was no way in or out. There were no direct flights. I had no plan. I had no idea what you're supposed to do when you're a refugee. I was cut off from the world and bombed and shelled and starved for 18 months.
I came to Britain because I had journalist friends and I spoke English, and I could still come in without any visa. It made sense. I was looking for friends to help me.
Things have worsened since then. The level of oppression asylum seekers in the UK have to live through today is beyond belief. It has become a new normal that refugees are treated badly and treated with suspicion. The Home Office gets away with complete and utter incompetence.
They say people mustn't arrive via unauthorised routes, but there is no authorised route. The way the British government is interpreting UN convention is they're looking for reasons not to grant you protection.
I know from my work that there are so many good people in this country who want to welcome refugees. People are stuck in refugee camps for years and people here want to help them, yet still we can't do it.
Bralo worked as a journalist in Sarajevo, Bosnia, alongside leading war correspondents during the siege in the early 1990s, before she was forced to flee. She now lives in London and runs a community-organising platform, Migrants Organise.
Gulwali Passarlay, 26, refugee rights advocate and author
I arrived to the UK aged 13 in the back of refrigerated truck. I had fled Afghanistan with my older brother. There is no safe and legal route for Afghans to claim asylum in the UK. The smugglers separated us. He got to the UK so I came here to be with him. When I got here, my age was disputed twice and I had to wait years for it to be resolved.
These new plans are cruel, but I'm not surprised. The Home Office wants to penalise and blame us for their shortcomings. It is misleading the public. Instead of making the system more humane and efficient, they are making it harder for people like me.
And it won't change things. People will still make the journeys and take chances. Smugglers will take advantage of people even more. They'll say: "We'll take you to the UK and make sure you don't get intercepted, so the authorities don't know you're there". They will put people in more danger.
I'm now trying to give back to society, and a lot of refugees will do the same if you give them the opportunity. I have refugee friends doing all different jobs from construction and fruit-picking to being lawyers and CEOs of companies. But it's not about contributing, this country should protect refugees because it's the right thing to do.
Northamptonshire-based Passarlay fled Afghanistan in 2007 and travelled 12,000 miles before arriving in Britain to join his brother. He studied Politics at the University of Manchester and is now a published author, TEDx speaker and advocate for refugee rights.
Steve Ali, 28, writer, silversmith and translator
I was studying in Syria but I had to leave before completing my degree. I arrived in Britain in 2017. I travelled in the engine of a bus while it was moving for about 10 hours. It wasn't a comfortable journey.
People who escape war zones aren't looking for more drama. If there were safe routes to apply for asylum, everyone would have taken them. The resettlement routes are very narrow: you can't apply from your own country, only refugee camps, and as a young man I would have had little to no chance of getting onto one.
The way Priti Patel has described the new bill, you'd think she was going to protect people from being exploited by smugglers. That would make sense if she was replacing these routes with safe ones. But it sounds like more proof that they are desperate not to accept refugees.
They are really going about this in the wrong way every single time, wasting money on border security. So many millions have been paid for strengthening the borders in Calais, all the fencing and security. But none of that has stopped refugees from crossing.
And these new plans to deny refugees permanent status and try to deport them won't either. It will only increase the strain on the state. It won't help anybody.
Ali is a Syrian refugee now living in London where he works as a writer, silversmith and a translator for NBC Universal. He also co-founded Refugee Media Centre, which connects journalists with displaced and undocumented people.
Join our commenting forum
Join thought-provoking conversations, follow other Independent readers and see their replies