Revealed: Private equity firms are making millions out of failing children's care homes - yet care for vulnerable is 'unacceptable'
Review launched after Rochdale child-grooming scandal discovers that 63 privately owned homes did not meet the Government's minimum standards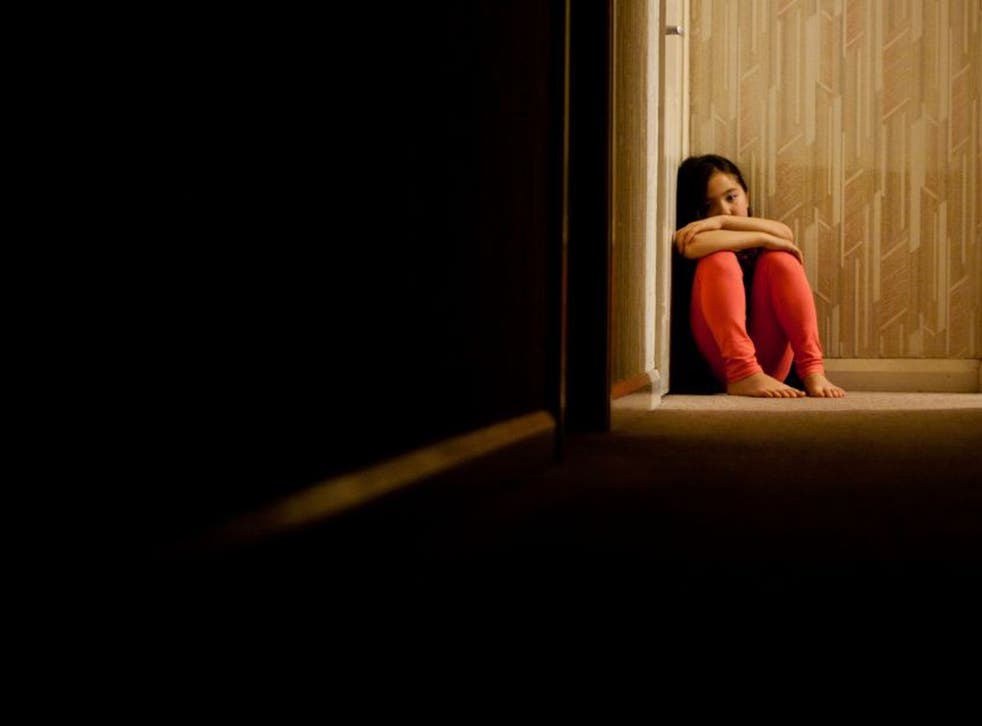 Private-equity firms and multimillionaire property dealers are making millions of pounds from dozens of children's care homes that failed to provide acceptable standards of care for the most vulnerable young people in society.
A major review of the industry launched after the Rochdale child-grooming scandal has revealed that 63 privately owned children's care homes across the country did not meet the Government's minimum standards.
Ofsted inspection reports included in the landmark study, commissioned by the Education Secretary, Michael Gove, reveal that one in three homes run by Advanced Childcare Limited, Britain's largest private provider, failed to be classified as "good" or "outstanding" by the education watchdog. Officials now class any institution that fails to meet this benchmark as "unacceptable". The Cheshire-based company, which charges councils up to £208,000 a year to care for a single child, is owned by GI Partners, a US private-equity firm which has around £4bn of assets under management.
The second-largest private-sector provider was Keys Childcare Limited, which runs 68 homes and is ultimately controlled by the Pattersons, a Northern Irish family who are also involved in property development and who are worth £70m, according to the latest The Sunday Times Rich List.
Almost a third of the children's care homes owned by the Co Down-based company also failed to meet the Government's acceptable standards of care for vulnerable young children, yet made £1m in profits last year. A spokesperson for the family said the Government's data was out of date.
Enver Solomon, director at the National Children's Bureau, said: "Profit should never come before providing the best quality care possible for children who have often experienced great trauma in their lives. Some of these private providers have remained above public scrutiny until now. We need much more effective inspection arrangements to ensure they are providing quality of care."
The report by the Department for Education is the first time an audit of private-sector children's care homes has been published, and was ordered following widespread failures by the private equity-backed home at the centre of the Rochdale child sex abuse scandal.
Mr Gove said Britain's most vulnerable young people have effectively been handed over to paedophile gangs because of the "absurd" and "bewildering" secrecy rules around children's care, a claim denied by the Information Commissioner Christopher Graham.
Advanced Childcare is owned by a US fund set up by Rick Magnuson, a former banker at Nomura and Merrill Lynch. According to its latest accounts, turnover was up 50 per cent year-on-year and post-tax profits soared around 25 per cent to £2.6m due to "continuing reviews of staffing costs, effective rotas in the homes and robust overhead management".
Chief executive Rizwan Khan is listed as a "residential care worker" at Companies House yet was anointed "Northern entrepreneur of 2013" earlier this year, and holds a bewildering array of 26 separate company directorships.
He is thought to be the highest-paid director of the company, taking home £206,000 last year, according to the latest available figures – £42,000 more than the year before. The firm's ultimate owner is GI Partners, which manages more than £4bn of assets from offices in London and Menlo Park, California. In 2009, the company reported its first fund had awarded backers three times their original investment.
The 52-page dossier published yesterday found councils in England spend more than a £1bn a year on caring for fewer than 4,900 children. It calculates that councils spend an average of £4,000 a week to place one child in a home, several times what it could cost to educate them at some of Britain's leading public schools. Three in 10 children's care homes are also located in the worst crime hotspots in the country, while 42 per cent of all Britain's homes are clustered in North-west England and the West Midlands, where property prices are low. Last year, The Independent revealed that the parent company of the children's care home at the centre of the Rochdale grooming trial was sold at a loss by private-equity house 3i just days before the jury returned its guilty verdicts. The company said there was no link between the timing of the sale and trial's conclusion.
Mr Gove admitted that until the Rochdale case, his department lacked basic information about where children's homes were located, who was responsible for them and whether they passed even basic standards.
The Education Secretary said that Ofsted was barred from sharing basic information – even with police – because of data-protection rules. He added: "There was one group of people ... who did seem to possess all the information: the gangs intent on exploiting these vulnerable children. They knew where the homes were; they knew how to contact the children: at the fish and chip shop ... in the local park, or just by hanging around outside."
A Keys Childcare spokesman said: "We welcome the more stringent inspection regime, which is driving up standards across the sector. The data in the report is historic and following recent inspections, Keys currently has no homes ... rated 'inadequate'."
Advanced Childcare refused repeated requests to respond, but when The Independent tracked down Mr Khan he said: "Some of the information in that report is inaccurate. But I am not going to respond to a journalist. I am the chief executive of 160 care homes. We will respond to you formally on Monday."
Register for free to continue reading
Registration is a free and easy way to support our truly independent journalism
By registering, you will also enjoy limited access to Premium articles, exclusive newsletters, commenting, and virtual events with our leading journalists
Already have an account? sign in
Register for free to continue reading
Registration is a free and easy way to support our truly independent journalism
By registering, you will also enjoy limited access to Premium articles, exclusive newsletters, commenting, and virtual events with our leading journalists
Already have an account? sign in
Join our new commenting forum
Join thought-provoking conversations, follow other Independent readers and see their replies