Revenge porn prosecutions number 'more than 200' just 18 months after law change
Introduced in April 2015, the offence carries a maximum sentence of two years in prison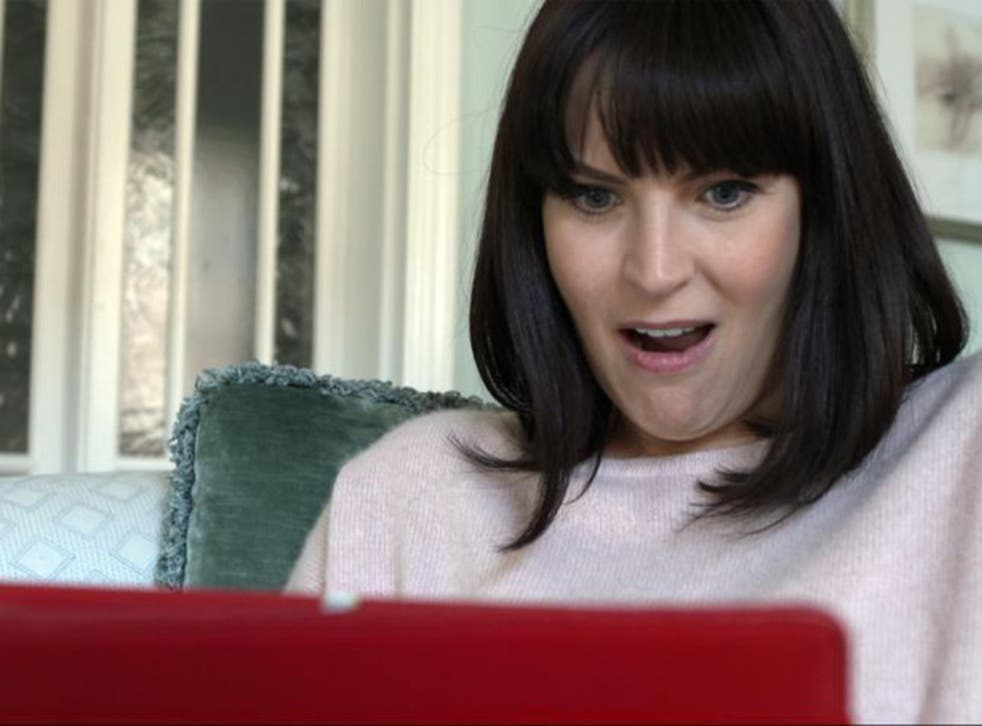 More than 200 prosecutions have been brought since new laws to tackle revenge porn were rolled out across the UK, an official report has revealed.
The figure was disclosed as Britain's most senior prosecutor warned of a "growing trend" of offences perpetrated on or through social media.
There were 206 cases started against defendants accused of disclosing private sexual images without consent in 2015/16.
The offence - which carries a maximum sentence of two years in prison - was introduced in April last year after calls from campaigners and victims.
Prior to the change, revenge porn cases had to be dealt with through existing copyright or harassment laws.
Figures published by the Crown Prosecution Service also revealed that prosecutions for alleged "obscenity" offences - including cases brought under the Malicious Communications act and for possession of extreme porn images - jumped by 20% to just under 7,000.
Director of Public Prosecutions Alison Saunders said: "There is a growing trend of crimes committed on or through social media.
"Since the new legislation came into force, there have been over 200 prosecutions for disclosing private sexual images without consent.
"We have also found that defendants in controlling or coercive cases rely on tactics such as GPS tracking and monitoring phone or email messages.
"The use of the internet, social media and other forms of technology to humiliate, control and threaten individuals is rising."
UK news in pictures

Show all 50
The CPS's annual Violence Against Women and Girls report shows it is prosecuting and convicting a record number of rape, domestic abuse, sexual offences and child abuse cases. The figures are not exclusive to females and incorporate data on men and boys.
The study showed that in 2015/16:
:: Domestic abuse referrals from police fell slightly, but more than 100,000 defendants were prosecuted and more than 75,000 convicted - the highest volumes on record
:: As of the end of March, five prosecutions were completed under a new domestic abuse law against coercive and controlling behaviour introduced in December
:: There were record numbers of rape prosecutions (4,643), with 2,689 convictions for rape or an alternative or lesser offence
:: Nearly 12,000 defendants were prosecuted for sexual offences other than rape, a rise of 22.5% on the previous year and the highest volume on record
:: Child sexual abuse prosecutions rose by 15.4% from 5,387 to 6,217, with convictions up 16.8% from 3,975 to 4,643
Ms Saunders said: "Today a rape, domestic abuse, sexual offence or child abuse case is more likely to be prosecuted and convicted than ever before."
Rachel Krys, co-director of the End Violence against Women Coalition, said the increase in prosecutions showed more women were seeking justice.
She added: "But it is still the case that the majority of women and girls subject to these crimes do not report them to the police and the specialist services which support them are fighting for survival."
Polly Neate, chief executive of Women's Aid, said survivors of domestic abuse were starting to have more confidence in the criminal justice system, but added: "We know that much more work is still needed, particularly in understanding of the nature and impact of coercive control, right across the criminal justice system."
Figures also showed there were 53 prosecutions "flagged" as forced marriage, with six in ten of those leading to convictions. However, in the period covered by the report there were no successful prosecutions under a specific forced marriage offence, which was introduced in 2014. One defendant was convicted of breaching a forced marriage protection order.
Meanwhile, the number of prosecutions and convictions for so-called honour-based violence fell.
* This article has been updated to reflect the fact that the CPS rape conviction figure of 2,689 also include cases where a conviction was obtained for an alternative or lesser offence. 22/9/16
Register for free to continue reading
Registration is a free and easy way to support our truly independent journalism
By registering, you will also enjoy limited access to Premium articles, exclusive newsletters, commenting, and virtual events with our leading journalists
Already have an account? sign in