Richard III burial: Tomb design of former king unveiled in Leicester Cathedral
The coffin in which he will lie is to be made by his direct descendant
Kashmira Gander
Monday 16 June 2014 16:37 Comments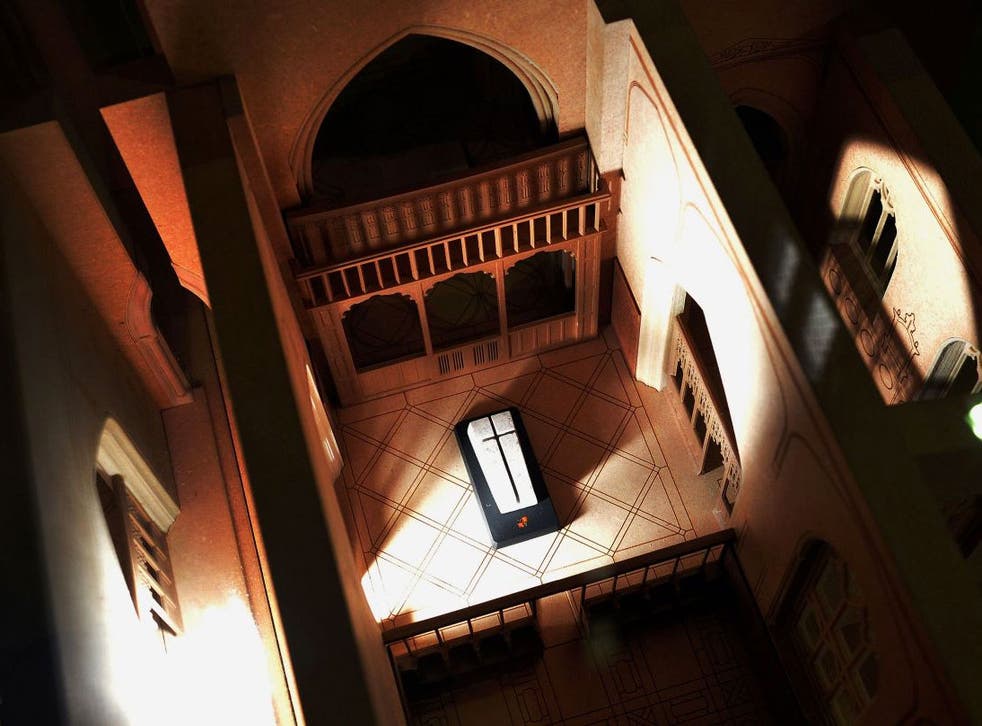 A direct descendant of Richard III will build the coffin in which his remains will be re-buried, church officials announced on Monday as they unveiled the minimalist design of the former King's stone tomb.
The King's final resting place will feature a large block of Swaledale stone with a deeply incised cross, above a dark plinth of dark Kilkenny stone, carved with his name, birth and death dates, motto and coat of arms.
The late monarch's coffin will lie inside the tomb, which will be built by cabinet-maker Michael Ibsen - a known direct descendant of Richard III's sister, Anne.
Unveiling images of the King's final resting place, the Dean of Leicester David Monteith said: "This is a tomb which reflects the era in which it is designed as well as the solemn purpose for which it is commissioned.
Read more: Richard III was NOT a hunchback
"To do anything else would be a pastiche of a medieval tomb and would ignore the fact he is being reburied in the 21st century.
He continued: "We recognise that we are carrying out this responsibility on behalf of the entire nation and that the eyes of the world will be on Leicester at this unprecedented time.
"Our ambition for the scale of the re-interment events therefore reflects the importance of this momentous occasion," he added.
With clean modern lines, the final design for the tomb has been accepted by the Cathedral Fabrics Commission for England – the body which oversees architecture and design in Church of England establishments.
The Dean of Leicester also confirmed during the news conference in the city that re-interring the former king will cost around £2.5 million. It will be broadcast live on Channel 4 next year.
The Diocese of Leicester will contribute £500,000 for central costs, fees, contingency and initial preparation of the Cathedral.
Private donations are also being sought for extensive capital works on the cathedral necessary as part of the re-burial project.
Richard III, whose remains were discovered under a car park in Leicester city centre in 2012, was killed at the Battle of Bosworth in 1485.
The decision to rebury the king in Leicester Cathedral comes after his distant relatives lost a High Court battle with Justice Secretary Chris Grayling. His descendants who make up the Plantagenet Alliance claimed the king would have preferred to have been buried at York Minster - as he was known as Richard of York.
But judges ruled that the bones should remain in Leicester where they were found so he could "finally [be] laid to rest".
Additional reporting by PA
Register for free to continue reading
Registration is a free and easy way to support our truly independent journalism
By registering, you will also enjoy limited access to Premium articles, exclusive newsletters, commenting, and virtual events with our leading journalists
Already have an account? sign in
Join our new commenting forum
Join thought-provoking conversations, follow other Independent readers and see their replies