Right to Buy: 40% of homes sold under Government scheme are being let out privately
Flats are being sublet at up to seven times the cost of average social rents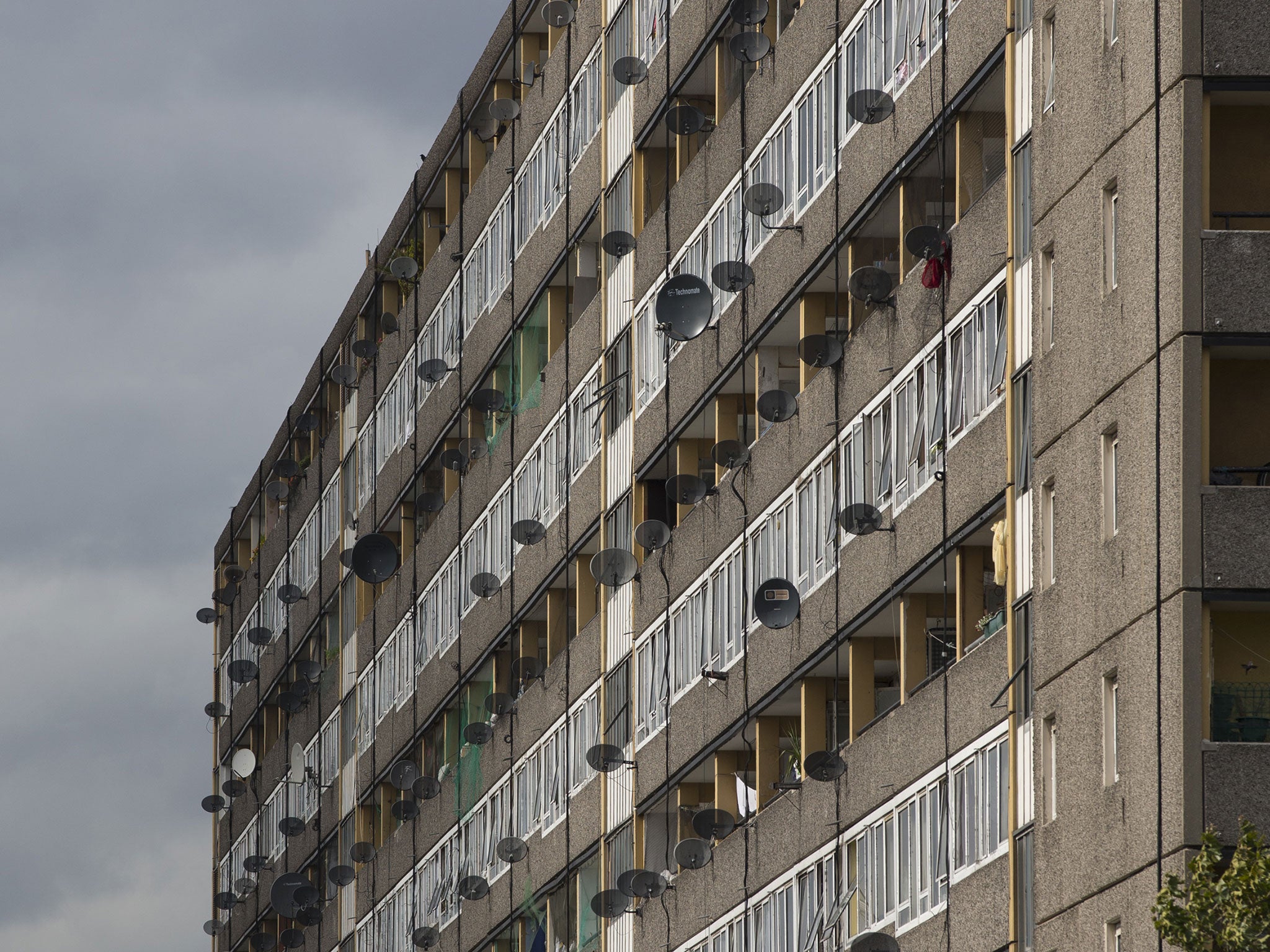 Almost 40 per cent of former council homes sold on the cheap under the Government's Right to Buy scheme are now being let out on the hugely expensive private rental market, enriching a new generation of landlords.
The first national study of its kind, carried out by Inside Housing magazine, comes as the government prepares to extend full Right to Buy discounts – of more than £100,000 per property in London and £70,000 elsewhere – to a further 1.3 million housing association tenants.
Figures released by 91 councils in England under the Freedom of Information act show 37.6 per cent of flats sold to tenants under the controversial policy are being sublet at up to seven times the cost of average social rents.
Campaigners have denounced Right to Buy as "a perverse subsidy" that harms the poorest in society. Labour leadership candidate Andy Burnham called the policy, introduced by Margaret Thatcher's government in 1980, a "disaster".
The councils revealed they have sold 127,763 leasehold properties – typically flats and maisonettes – with 47,994 leaseholders now living at another address, a strong indication that the home is being sublet.
More than half the ex-council flats in six local authority areas are now being let privately with the highest - 70 per cent - in Milton Keynes. Stevenage, Corby and Blackpool all sold more than 60 per cent of their stock to people who are subletting their property.
Mr Burnham told The Independent: "These figures show the dramatic impact of Right to Buy on social housing stock. Social house building has effectively stopped in most of England. It is a disaster for our country, leaves families without a secure home and drives up the housing benefit bill.
"I've put house building at the centre of my leadership campaign. For too many people across the country today, the light of hope for home ownership has gone out. The Government will make this situation even worse with its plans to sell off housing association properties through Right to Buy, without any credible plans to replace them."
Mr Burnham said under his leadership Labour would propose a legally binding guarantee that if any council house or housing association property is sold under Right to Buy then at least one new similar property of a similar standard and rent must be built "within walking distance".
Typical ex-council properties currently available for private renting include a four double-bedroom apartment in Archway, north London, for almost £3,200 a month; a two-bedroom flat in Bermondsey, south east London, for £1,700 a month; and a three-bed maisonette in the same area for £2,400 a month.
The cheapest rent charged by registered social landlords in London is on average £450 a month in Lewisham, south east London, up to £559 a month in Newham, east London, according to figures compiled by the Greater London Authority.
Estates are being transformed with homeowners and council tenants being replaced by professional sharers and students – and the trend is not confined to London.
Nick Atkin, chief executive of Halton Housing Trust, which owns 6,400 homes in Cheshire following a transfer from the council, said many of them remain subject to the Right to Buy.
He said: "One in four sales is made to someone who is in receipt of housing benefit, so they are often not the person buying the home. It can be friends and family, but it is also companies who offer to purchase the home on their behalf."
Right to Buy, introduced by Margaret Thatcher in 1980 and revamped by David Cameron, gives secure tenants of councils and some housing associations the legal right to buy the home they are living in. Since discounts were raised in 2012 almost 30,000 homes have been sold under the scheme but the supply of affordable homes - defined as the sum of social rent, affordable rent, intermediate rent and affordable home ownership - has shrunk dramatically over the same period.
Following a steady rise in the supply of affordable housing from 37,470 a year in 2004 to 60,480 in 2010, a sharp decline resulted in the availability of just 42,710 affordable homes last year.
Pat Callaghan, cabinet member for housing in Camden – where 36 per cent of the 8,922 leasehold properties are sublet, said: "Over the years I have seen many of our estates become virtual honey pots for estate agents and [private] landlords."
Betsy Dillner, Director of Generation Rent, said: "Right to Buy is a perverse subsidy that worsens the overall situation of the poorest in society. Many of these properties are home to tenants who would qualify for social housing but pay vastly higher market rents that have to be covered by housing benefit, costing us all.
"If the government really wants to promote the dream of home ownership, they know very well that investing in the expansion of social housing would prevent prices running away from millions of aspiring home owners. Instead we see them again pursuing dangerous policies for the benefit of a few."
Housing Minister Brandon Lewis, one of more than 150 MPs earning at least £10,000 a year each in rental income, said: "More council housing has been built since 2010 than in the previous 13 years. However, it is important that councils make the best use of their assets and manage their housing stock as efficiently as possible. So it is right that as high value council homes become empty they should be sold to fund new affordable housebuilding in the same area.
"Our proposals will do that and more, extending Right to Buy level discounts to over a million housing association tenants, with the homes sold replaced with new affordable homes."
What does five more years of the Tories mean for Britain?
Show all 8
Join our commenting forum
Join thought-provoking conversations, follow other Independent readers and see their replies