Rise in robots is putting social mobility at risk, report warns
Automation of jobs will further set back social mobility unless urgent action is taken to address challenges, research shows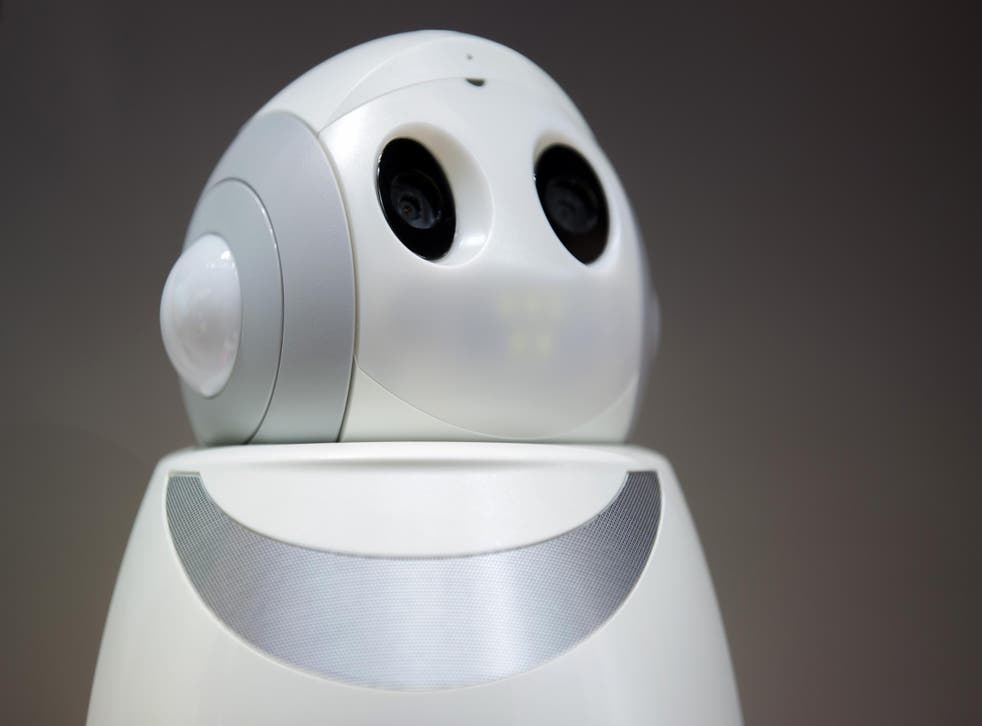 Increasing use of robots will hit poorer workers the hardest and undermine social mobility in Britain, new research has concluded.
A report by the Boston Consulting Group commissioned by the Sutton Trust warns that the labour market is likely to become more volatile as workers lose their jobs to automation, a development that will further set back social mobility unless urgent action is taken to address the challenges.
"Soft skills" such as confidence and communication are set to become more valuable, which would benefit those from higher socio-economic backgrounds who "typically have greater opportunities to develop these skills," the report states.
It adds that those from lower socioeconomic backgrounds are likely to be disadvantaged by the changes as they may be less able to invest in skills acquisition and re-skilling, and this increasing need to re- and up- skill risks could create new socioeconomic barriers.
The report, which will be published in full on Wednesday, warns that 15 million jobs in the UK could disappear due to technological disruption. These are likely to be routine jobs that are easily automated or paraprofessional jobs that do not require a professional license — both of which it states are "stepping stones to social mobility".
The phenomenon could result in the creation of two distinct groups: an elite high-skilled group dominating the higher echelon of society and a lower-skilled, low-income group with limited prospects of upward mobility and facing a broken social ladder, the report states.
It comes after the Organisation for Economic Co-operation and Development (OECD) warned about the need for countries to ensure that everyone has fair access to training after they leave formal education.
In a report published earlier this year, the Paris-based think tank warned that low and medium-skilled workers were the least likely to receive training in OECD countries, "even though they may be facing the greatest risk of job loss".
In light of the latest findings, Sir Peter Lampl, Chairman of the Sutton Trust and of the Education Endowment Foundation, called for young people from low and moderate income backgrounds to be equipped with "essential life skills".
"This research confirms how the labour market is likely to become increasingly volatile as more jobs become automated. Unless we address the challenges of automation, social mobility could be further set back," he said.
"Business leaders already cite how important 'essential life skills' like confidence, articulacy and social skills are to addressing the skills gap. Indeed, research from Harvard University has shown that most of the job growth over the last 10 years has come from jobs which require essential life skills will become increasingly important over the next 10 years.
UK news in pictures

Show all 50
"Our own Sutton Trust research shows that these life skills are linked to family background. For young people from low and moderate income backgrounds to be competitive we need to equip them with these skills. That's essential if we are to improve social mobility in the future."
Ian Walsh, Senior Partner and Managing Director at the Boston Consulting Group, said: "The future of work and in particular automation is likely to bring further challenges for social mobility in the UK.
"There will be significant structural change with the destruction of jobs and the creation of new jobs. Continuing to invest in early intervention as well as an emphasis on STEM [Science, Technology, Engineering and Mathematics) subjects and apprenticeships, can help fill widening skills gaps and train young people for the new demands of the labour market."
Join our new commenting forum
Join thought-provoking conversations, follow other Independent readers and see their replies