Rochester 'white van man' from Thornberry tweet says he's 'not got a clue' who the MP is but claims 'she's a snob'
Dan Ware's house was the subject of Emily Thornberry's tweet commenting on his white van and England flags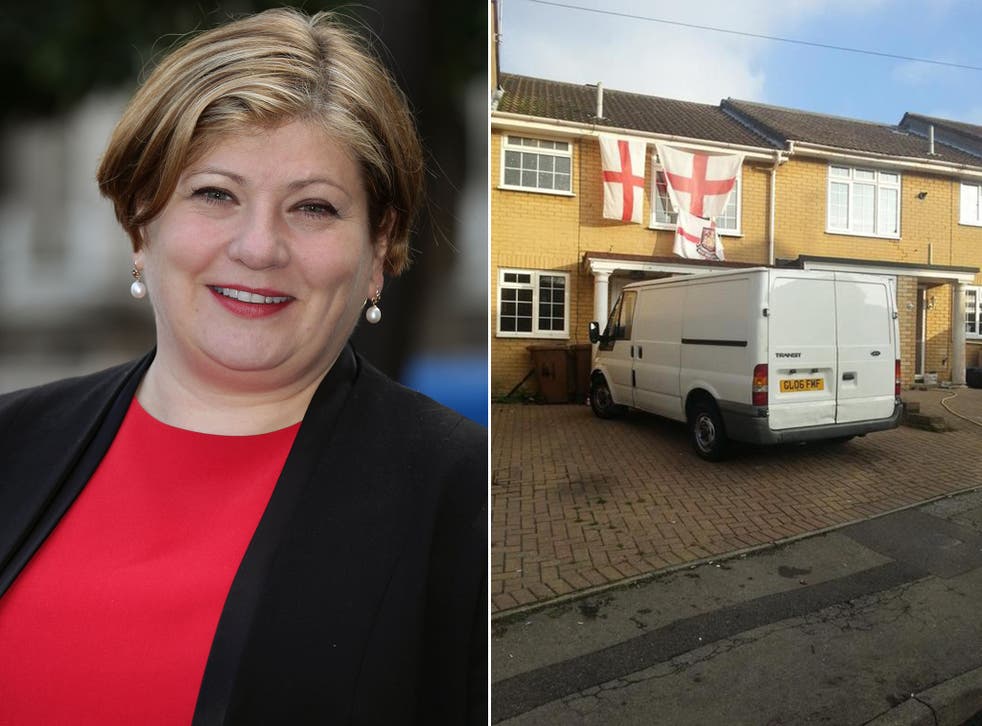 Dan Ware, the man from Rochester whose house, large white van and three England flags became the subject of the tweet that caused Labour's shadow attorney general to resign, has said he's "not got a clue" who Emily Thornberry is, but that "she's a snob".
Ms Thornberry, the Labour MP for Islington South, sent the tweet while MPs were canvassing in Rochester. Ms Thornberry took a picture of the front of the house and posted it with the caption "Image from #Rochester".
Speaking to the Sun, Mr Ware, 37, said he put up his flags in May when England was playing in the World Cup, and they had been left up there.
He said of Ms Thornberry: "I've not got a clue who she is, but she's a snob."
Ms Thornberry resigned from the shadow cabinet on Thursday night as a result of her tweet, which saw her accused of holding working class voters in "contempt" and which earned her a dressing down from Ed Miliband.
Before issuing an apology, Ms Thornberry said she had been brought up on a council estate herself, and that she had "never seen a house where people can't see out of the window because of England flags," claiming she was trying to give her followers a sense of what the Rochester by-election was like.
Join our new commenting forum
Join thought-provoking conversations, follow other Independent readers and see their replies