Rolf Harris committed 'brazen' sexual assaults on seven women and girls, court hears
Prosecutor described attacks as 'unwanted groping' spanning 30-year period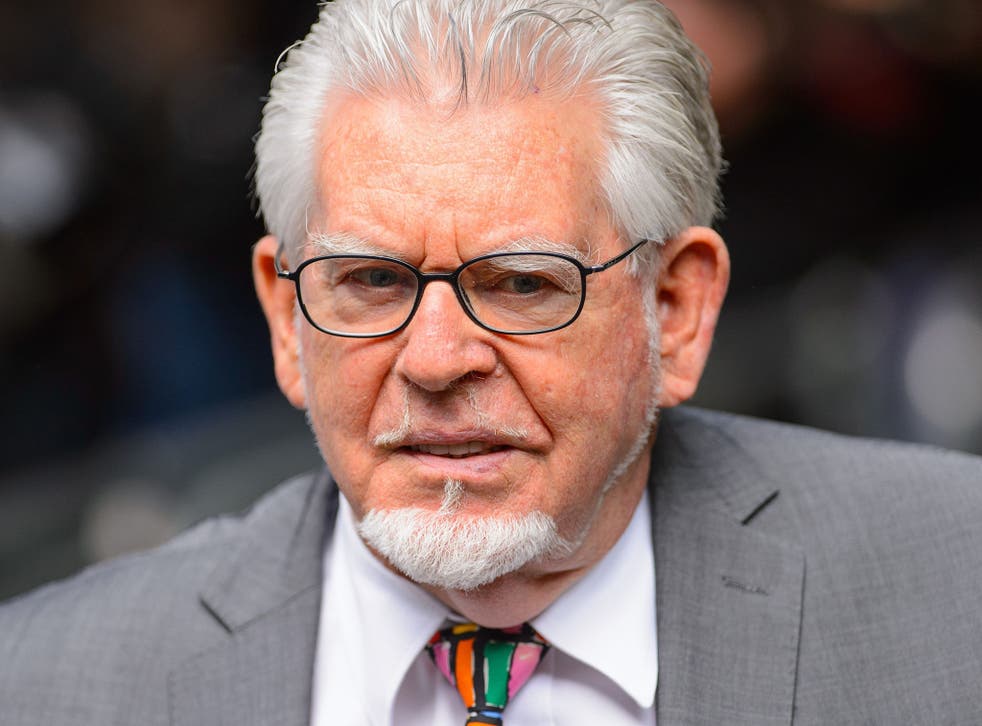 Rolf Harris allegedly subjected seven women and girls to "unwanted groping" over a period of 30 years in a series of "brazen" assaults, a court heard.
The former entertainer appeared via video link to deny seven charges of indecent assault and one of sexual assault at Southwark Crown Court.
The 86-year-old allegedly assaulted the victims, aged between 12 and 42, in "public settings," between 1971 and 2004, the jury was told.
A blind, disabled woman and a 12-year-old girl were among those allegedly groped by Harris.
The court heard how Harris allegedly told the 12-year-old victim: "Let's give you a little cuddle," before putting his hand up her skirt.
The prosecution's Jonathan Rees QC asked the court whether the entertainer's celebrity status made him so audacious as to commit the crimes "when there were other people in the near vicinity."
Mr Rees also described how Harris allegedly assaulted the 27-year-old blind woman, saying he "crouched down, kissed the back of her neck and...began slobbering over her."
Jurors were made aware that Harris was serving a sentence at Stafford Prison for a series of indecent assault offences on four female victims.
However, he maintains his innocence relating to these offences, according to the prosecutor.
Additional reporting by Press Association
Join our new commenting forum
Join thought-provoking conversations, follow other Independent readers and see their replies