Royal Navy investigates Trident whistle-blower William McNeilly who claims nuclear programme is a 'disaster waiting to happen'
Able seaman William McNeilly has gone on the run after making a series of damaging accusations which the MoD says are 'subjective and unsubstantiated'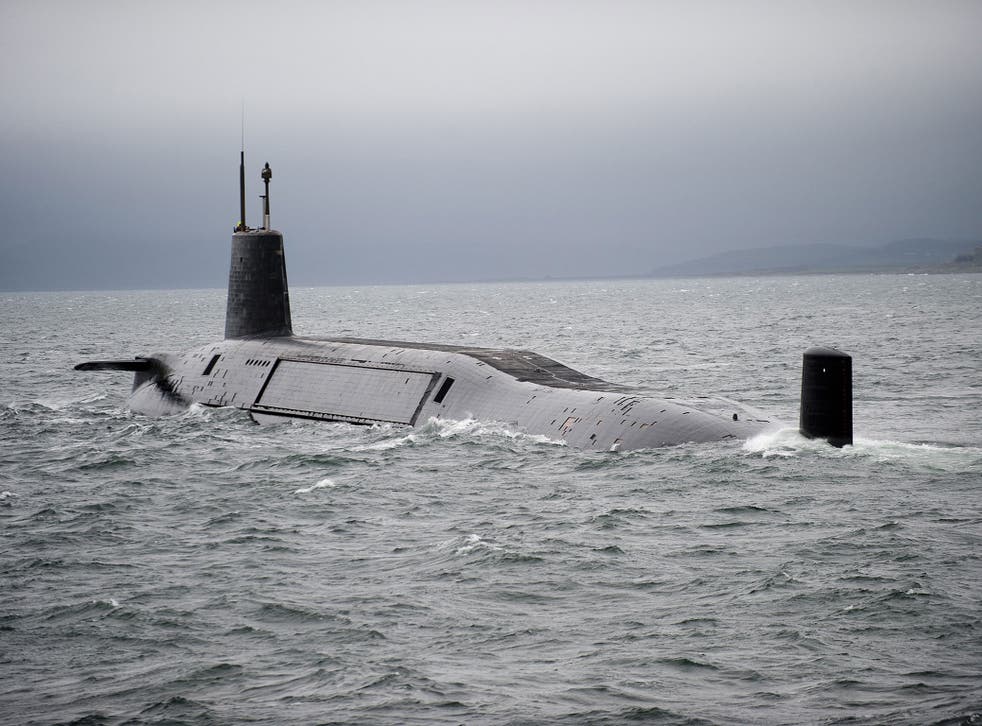 The Royal Navy is investigating claims by an apparent whistle-blower that there is a "complete lack of concern for security" that makes the Trident nuclear weapons programme vulnerable to terror attack.
The claims were made in an online post by 25-year-old William McNeilly, and included a photograph of his Navy ID card.
McNeilly said he had "sacrificed" his freedom and a well-paid career to make the claims in an 18-page report entitled "The Secret Nuclear Threat", and that after posting it he had gone on the run.
The Ministry of Defence confirmed that McNeilly was a member of the naval service, and a source said the Navy was "concerned for the whereabouts and wellbeing of AB (able seaman) McNeilly and working closely with civilian police to locate him".
In his report, McNeilly claimed he had witnessed a host of inadequate systems and checks while training with the Trident programme, from "things like food hygiene" to failed launch tests, flooding on board submarines, fires in the missile compartment and "a complete lack of security".
"If airport security and nuclear weapon security were both compared to prisons," McNeilly writes, "the airport would be Alcatraz and base security would be house arrest."
McNeilly's report: Key claims
• Missile launch tests failed on three occasions
• Collision with French nuclear sub covered up
• Failures to carry out security checks on bags
• Computer waste representing major fire risk
• Missile safety alarms muted and ignored
• Accidental flooding of torpedo compartment
• Failure to question recording of top-secret info
McNeilly described the state of Trident security as "the biggest threat the UK faces", and said he was only releasing "selected information" in order to avoid damaging security further.
"I'm releasing this information in this way because it's the only way I can to be sure it gets out," he said, adding that he had "raised concerns through the chain of command on multiple occasions" and got nowhere.
In a statement, the MoD said: "The Royal Navy takes security and nuclear safety extremely seriously and we are fully investigating both the issue of the unauthorised release of this document and its contents.
"The naval service operates its submarine fleet under the most stringent safety regime and submarines do not go to sea unless they are completely safe to do so."
On the claims made in the online report, the MoD said it contained "a number of subjective and unsubstantiated personal views, made by a very junior sailor, with which the Naval Service completely disagrees".
It said that the details released in the report "do not pose any security risk to our personnel or operations", but that it was "right" they be investigated in detail.
In his report, McNeilly describes Trident as a "disaster waiting to happen" and says he knew colleagues who agreed but "never tell the public".
He said he hoped to receive "a pardon from the Prime Minister" for going public, and added that he plans to hand himself in to the police.
Register for free to continue reading
Registration is a free and easy way to support our truly independent journalism
By registering, you will also enjoy limited access to Premium articles, exclusive newsletters, commenting, and virtual events with our leading journalists
Already have an account? sign in