Royal Navy frigate shadows Russian warships in North Sea
Pair of corvettes came close to Norfolk coast, says navy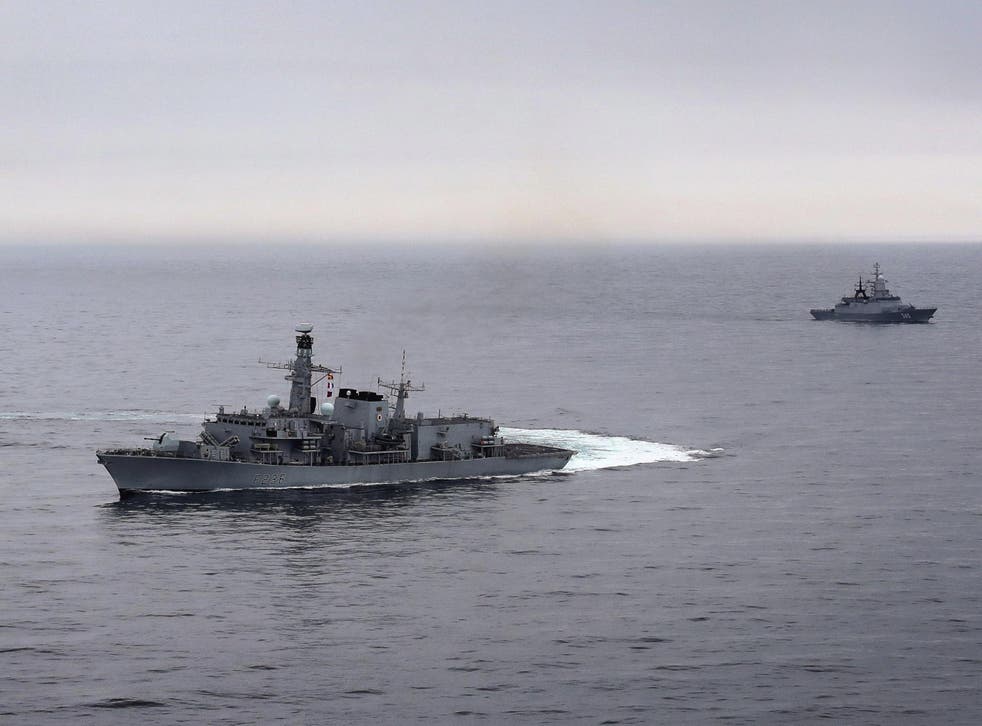 A British frigate shadowed two Russian warships as they manoeuvred in the North Sea and close to the English Channel, the Royal Navy has said.
HMS Montrose, a Type 23 frigate based in Plymouth, met the Russian corvettes Boikiy and Stoikiy after they left their base in the Baltic Sea
"After crossing the bulk of the North Sea, the corvettes dramatically cut their speed and slowly proceeded towards the north Norfolk coast" late last week, the navy said in a statement.
There was no detail on what took place after the Russian ships' approach towards the UK coast.
The RAF also shadowed the two Steregushchiy-class vessels, while Montrose embarked a Fleet Air Arm Wildcat helicopter to observe and photograph the Russian ships.
The 133m Montrose underwent a £38m refit between 2014 and 2017, which included the installation of Sea Ceptor missiles designed to be part of the defensive umbrella protecting the Royal Navy's new Queen Elizabeth-class aircraft carriers.
She also received some 1,000 new patches of steel to replace areas worn out over a quarter-of-a-century afloat, the service said last year.
Though smaller, the Russian corvettes are newer than Montrose and are said to incorporate stealth technology. They are intended to operate in coastal regions, providing anti-submarine and anti-ship capability.
The class is significantly larger than that the 1970s- and 80s-era Grisha series it replaced.
UK news in pictures

Show all 50
The Royal Navy is often called upon to shadow Russian craft near the UK's coast, notably escorting the smoke-belching aircraft carrier Admiral Kuznetsov on two occasions.
The RAF's quick reaction alert aircraft are used to shadow Russian planes skirting the borders of UK air space.
Both operations are carried out with Nato support.
Register for free to continue reading
Registration is a free and easy way to support our truly independent journalism
By registering, you will also enjoy limited access to Premium articles, exclusive newsletters, commenting, and virtual events with our leading journalists
Already have an account? sign in
Register for free to continue reading
Registration is a free and easy way to support our truly independent journalism
By registering, you will also enjoy limited access to Premium articles, exclusive newsletters, commenting, and virtual events with our leading journalists
Already have an account? sign in
Join our new commenting forum
Join thought-provoking conversations, follow other Independent readers and see their replies