Royal Navy warships 'should be sent to Gibraltar' during Brexit negotiations as Spain pushes for joint sovereignty
Former MoD adviser says The Rock's residents need to be reassured amid sovereignty dispute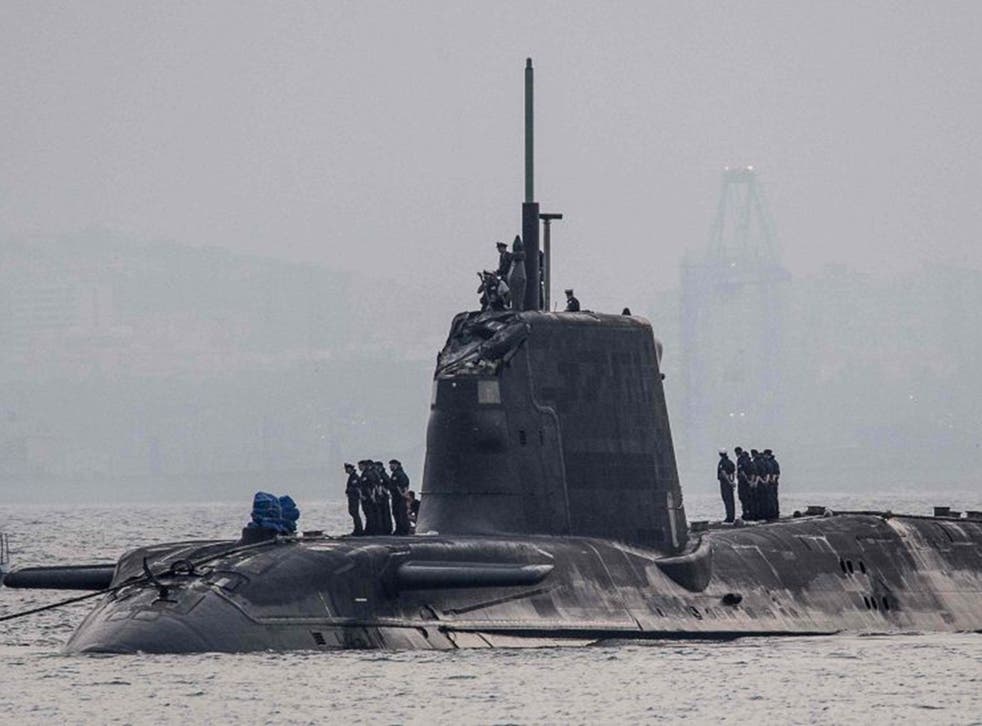 British warships must be sent to Gibraltar to "protect it from Spain" during Brexit negotiations, a former Ministry of Defence special adviser has said.
Luke Coffey, director of the Allison Center for Foreign Policy Studies, argued the step was needed as part of measures to fend off Madrid's bid for joint sovereignty as discussions with the European Union continue.
Known as The Rock, Gibraltar lies at the end of the Iberian Peninsula in Spain, but its 30,000 residents have voted several times to remain a British Overseas Territory.
Gibraltar residents in limbo after Brexit
After an overwhelming 96 per cent Remain vote in June's EU referendum, Spanish foreign minister Jose Manuel Garcia-Margallo swiftly called for the UK to share sovereignty, but the move was snubbed by Westminster.
Mr Coffey said Britain must now act to safeguard Gibraltar's interests and reassure residents who feel anxious about the outcome of the Brexit vote.
"First and foremost, Theresa May, Boris Johnson, Liam Fox, Michael Fallon, and David Davis should make a joint visit to Gibraltar as soon as possible," he wrote in Conservative Home.
"The Ministry of Defence should also make a grand gesture by increasing the Royal Navy's visible presence in Gibraltar. This would send an important message to the Gibraltarians."
Brexit reactions – in pictures

Show all 10
Accusing Spain of "anachronistic behaviour", he added: "The UK needs to prepare for the worse. This could include maintaining a robust air bridge if the land border is closed.
"Also, in the event of a border closure by Spain, the UK must be prepared to respond with appropriate, firm, and proportionate measures against Madrid."
In the wake of the EU referendum result Europe minister David Lidington said the UK would continue to stand beside Gibraltar.
"We will never enter into arrangements under which the people of Gibraltar would pass under the sovereignty of another State against your wishes," he added.
"Furthermore, the UK will not enter into a process of sovereignty negotiations with which Gibraltar is not content."
Register for free to continue reading
Registration is a free and easy way to support our truly independent journalism
By registering, you will also enjoy limited access to Premium articles, exclusive newsletters, commenting, and virtual events with our leading journalists
Already have an account? sign in
Register for free to continue reading
Registration is a free and easy way to support our truly independent journalism
By registering, you will also enjoy limited access to Premium articles, exclusive newsletters, commenting, and virtual events with our leading journalists
Already have an account? sign in
Join our new commenting forum
Join thought-provoking conversations, follow other Independent readers and see their replies