Russia overtakes UK to become world's second largest arms producer
Russian companies have experienced 'significant growth' in weapon sales, study finds
Adam Forrest
Monday 10 December 2018 13:38 Comments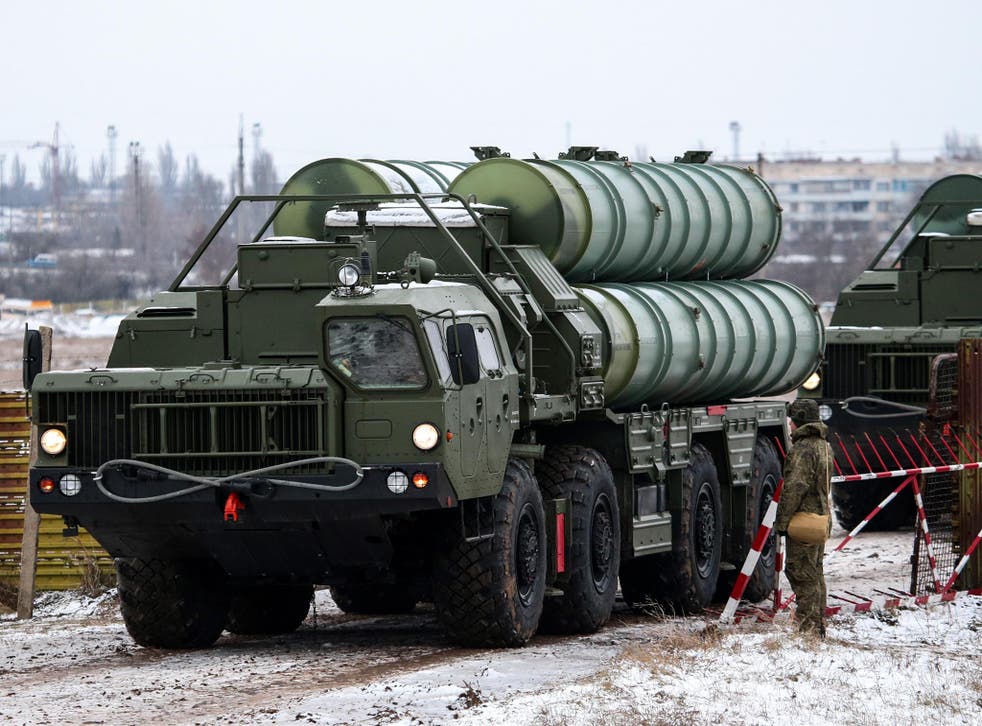 Russia has surpassed the UK to become the second largest arms producer on the planet, according to the Stockholm International Peace Research Institute (SIPRI).
According to the institute's latest report, Russian companies now rank just behind US manufacturers in the sale of weapons systems around the world.
Researchers found the sales of 10 Russian companies listed in the top 100 rankings increased by 8.5 per cent last year, rising to $37.7bn (£29.7bn).
"The combined arms sales of Russian companies accounted for 9.5 per cent of the top 100 total, making Russia the second largest arms producer in the top 100 in 2017 – a position that had been occupied by the UK since 2002," the SIPRI report stated.
The UK remains the largest arms producer in western Europe, however, with total arms sales of $35.7bn and seven companies listed in the top 100.
"The combined arms sales of British companies were 2.3 per cent higher than in 2016," said Aude Fleurant, director of SIPRI's Arms and Military Expenditure Programme. "This was largely due to increases in the arms sales of BAE Systems, Rolls-Royce and GKN."
BAE Systems, which is ranked fourth in the top 100, saw its arms sales rise by 3.3 per cent in 2017, to $22.9bn.
"Russian companies have experienced significant growth in their arms sales since 2011," said Siemon Wezeman, a senior researcher at SIPRI. "This is in line with Russia's increased spending on arms procurement to modernise its armed forces."
The US, however, remains the dominant player in the international arms trade. There are 42 American companies listed in SIPRI Top 100, and their sales grew 2 per cent last year to $226.6bn.
UK news in pictures

Show all 50
Lockheed Martin is the world's largest weapons producer, boasting sales of $44.9bn in 2017 alone.
The institute also found a significant rise in Turkey's arms sales. Companies there saw a 24 per cent sales growth in 2017.
"This significant increase reflects Turkey's ambitions to develop its arms industry to fulfil its growing demand for weapons and become less dependent on foreign suppliers," said Mr Wezeman.
The SIPRI study did not include China because company figures are unavailable.
Register for free to continue reading
Registration is a free and easy way to support our truly independent journalism
By registering, you will also enjoy limited access to Premium articles, exclusive newsletters, commenting, and virtual events with our leading journalists
Already have an account? sign in
Join our new commenting forum
Join thought-provoking conversations, follow other Independent readers and see their replies