Royal Navy monitoring 'unusually high levels of activity' by Russian warships in English Channel
Timing of movements seen as test of British military resilience in face of coronavirus outbreak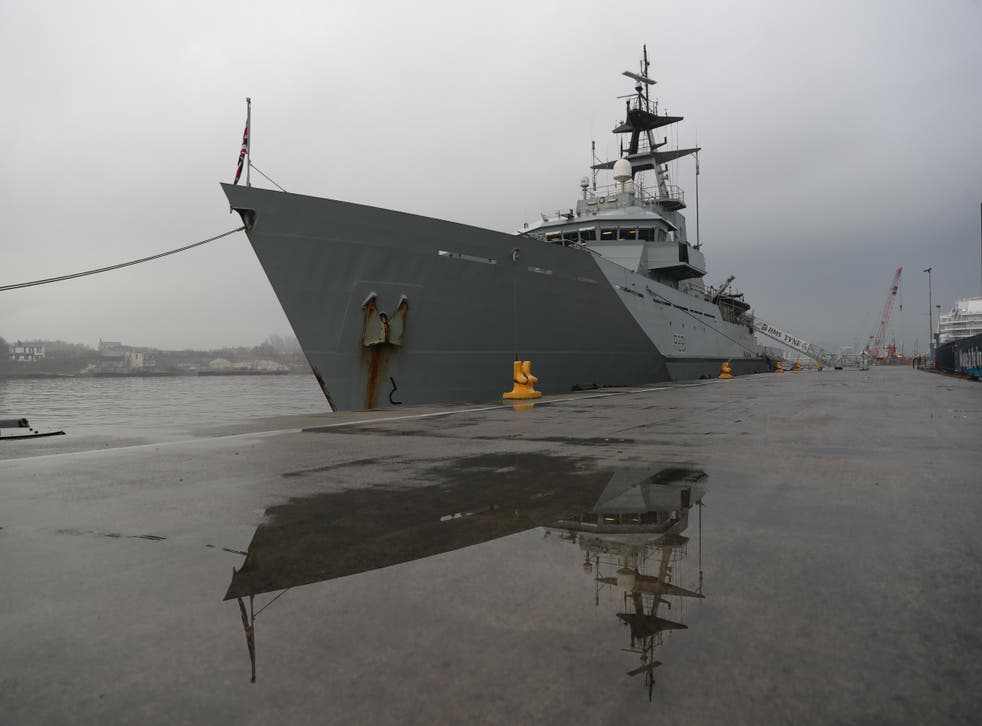 The Royal Navy had to deploy nine ships to shadow seven Russian vessels in waters around the country in what is being viewed as a testing of the British military's reaction and resilience capabilities as it helps the government to combat coronavirus.
The Ministry of Defence stated the ships, including three frigates, took part in the operation after "unusually high levels of activity in the English Channel and the North Sea", with Merlin helicopters from Devonport carrying out "intelligence gathering sorties" on the Russian ships.
Royal Navy ships routinely escort Russian naval vessels through the English Channel but the size of the flotilla and the timing of its appearance being seen as a way of probing the UK's defences amid the demands made in countering Covid-19.
The Russian group consisted of three Steregushchiy-class corvettes, two Ropucha-class landing ships and two Admiral Grigorovich-class frigates were observed during the operations, as well as their supporting auxiliary ships and tugs.
Lieutenant Nick Ward, Executive Officer on HMS Tyne, an offshore patrol vessel involved in the operation, said: "As the Armed Forces are helping the NHS save lives in the UK, it's essential the Navy continues to deliver the tasks we have always performed to help keep Britain safe.
UK news in pictures

Show all 50
"This is our core business and represents an enduring commitment to uphold the security of the UK."
The MoD said: "As the Navy's logistics specialists and military planners work with the wider Armed Forces to help the coronavirus response effort, Royal Navy sailors and aircrew were monitoring every movement of the Russian ships using state-of-the-art radar, surveillance cameras and sensors, allowing them to track their course and speed as they passed the British Isles."
More than to 10,000 soldiers, sailors and airmen have been deployed on the ground to deal with the coronavirus outbreak, while the DSTL (Defence Science and Technology Laboratory) at Porton Down is working with other government scientific and medical facilities, including Public Health England, in the search for a treatments. The Covid Support Force is in addition to 10,000 armed forces personnel who are kept in "higher readiness" to deal with major acts of terrorism or natural disasters.
The military is being used to provide logistical support, maintaining supplies to hospitals and clinics as well as vulnerable people. Planners have helped set up a 4,000 bed hospital, NHS Nightigale at the Excel Centre in London's Docklands, and are expected to organise around four more around the country.
Register for free to continue reading
Registration is a free and easy way to support our truly independent journalism
By registering, you will also enjoy limited access to Premium articles, exclusive newsletters, commenting, and virtual events with our leading journalists
Already have an account? sign in
Register for free to continue reading
Registration is a free and easy way to support our truly independent journalism
By registering, you will also enjoy limited access to Premium articles, exclusive newsletters, commenting, and virtual events with our leading journalists
Already have an account? sign in
Join our new commenting forum
Join thought-provoking conversations, follow other Independent readers and see their replies