Sadiq Khan promised 'zero days of strikes' during London mayoral election campaign
London Mayor previously said walkouts were sign of failure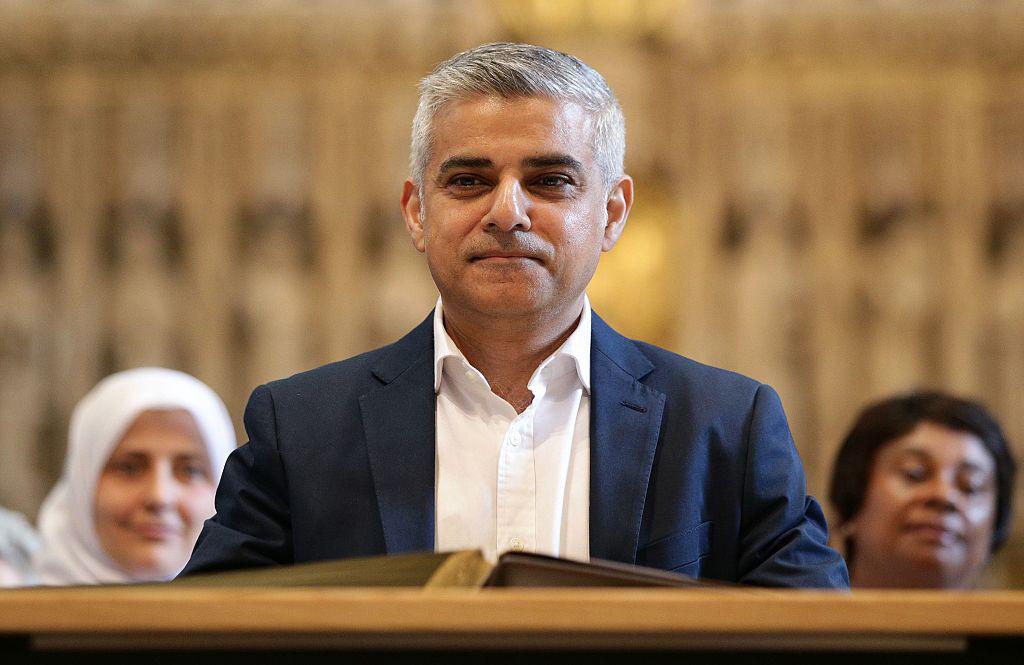 The words of Sadiq Khan are coming back to haunt him after he promised there would be "zero strikes" on public transport if he was elected and promised to use his negotiating skills to prevent walkouts.
That pledge was broken this morning as London's transport system was thrown into chaos by a 24-hour walkout by members of the RMT and TSSA unions.
Millions of Londoners were left unable to get to work and Transport for London admitted it had no idea which stations would or would not be open.
During last year's mayoral election campaign, Mr Khan vowed he would end Tube strikes if he were elected. Speaking at a west London college last February, the then Labour candidate called walkouts a failure of government.
He said: "Strikes are ultimately a sign of failure. Every day there's a strike it caused huge misery and inconvenience to Londoners."
"As mayor what I'd do is roll up my sleeves and make sure that I'm talking to everyone who runs public transport to make sure there are zero days of strikes.
The 35 days of strikes that took place under previous mayor Boris Johnson were a "disgrace", he added.
Critics accused Mr Khan of making false promises and failing to prevent the strike. Gareth Bacon, a Conservative Greater London Assembly (GLA) member, said: "Sadiq Khan's 'zero strikes' promise both insulted the intelligence of Londoners and showed a woeful lack of understanding of the capital's transport issues.
"That was compounded this weekend when, rather than calling on the unions to accept the offer on the table, he decided to tweet that he is open to further discussion."
Sadiq Khan's 5 most significant policies
Show all 5
In an article on the website MayorWatch, London mayoral blogger Martin Hoscik accused Mr Khan of "fumbling" his response to the strike.
Mr Hoscik wrote: "[Mr Khan's statements] collectively rank as the weakest and most confused stance on strike action adopted by any of London's three mayors".
Mr Khan said he had previously suggested there should not be strikes, rather than promising there would not be. He told Sky News: "I know what I said and I'm telling you what I said, which is that there should be no strikes on our public transport if they can be avoided.
"Since my election May we've had 92 [per cent] fewer days lost through strike action than under the previous mayor...I said I want zero days of strikes while I'm mayor and I still stand by that."
Monday's Tube strike comes amid months of one-and-off walkouts by Southern train drivers, resulting in travel hell for many London commuters. Mr Khan has asked for his team to be given control of the Southern service in an attempt to resolve the issue, which he called a "total disgrace".
London Underground staff began their strike on Sunday night in protest at 800 job cuts and the closure of station ticket offices. They say the changes have put staff in danger and forced them to work overtime.
The RMT said: "Reason, safety considerations, providing a service for passengers and staff welfare have all been ignored by senior management, who have driven through massive staffing cuts across the network."
London Underground says the changes are part of its modernisation process. As more and more passengers use the automated Oyster Card system, it says fewer staff are needed in ticket offices. However, the company admits some stations are under-staffed and it is looking to recruit more workers.
As the strike got underway, Transport for London (TFL) was unable to tell customers what was going on, with officials saying they would not know which stations were open until they could tell whether any staff had turned up for work. TFL news feeds said simply: "Some stations will be closed but I won't know which ones until staff do or don't turn up for work".
The Piccadilly Line Twitter account promised: "The only thing I am sure of is that I'll be here tweeting updates". It then went silent for almost four hours while customers bombarded it with questions in a desperate bid to find out whether they would be able to get to work.
Pictures showed passengers waiting outside shuttered Tube stations in the hope of news while others crammed onto packed buses.
Join our commenting forum
Join thought-provoking conversations, follow other Independent readers and see their replies