Sainsbury's condemned for taking kosher food off shelves during pro-Palestinian protest
Demonstrators in London were calling for a boycott of Israeli goods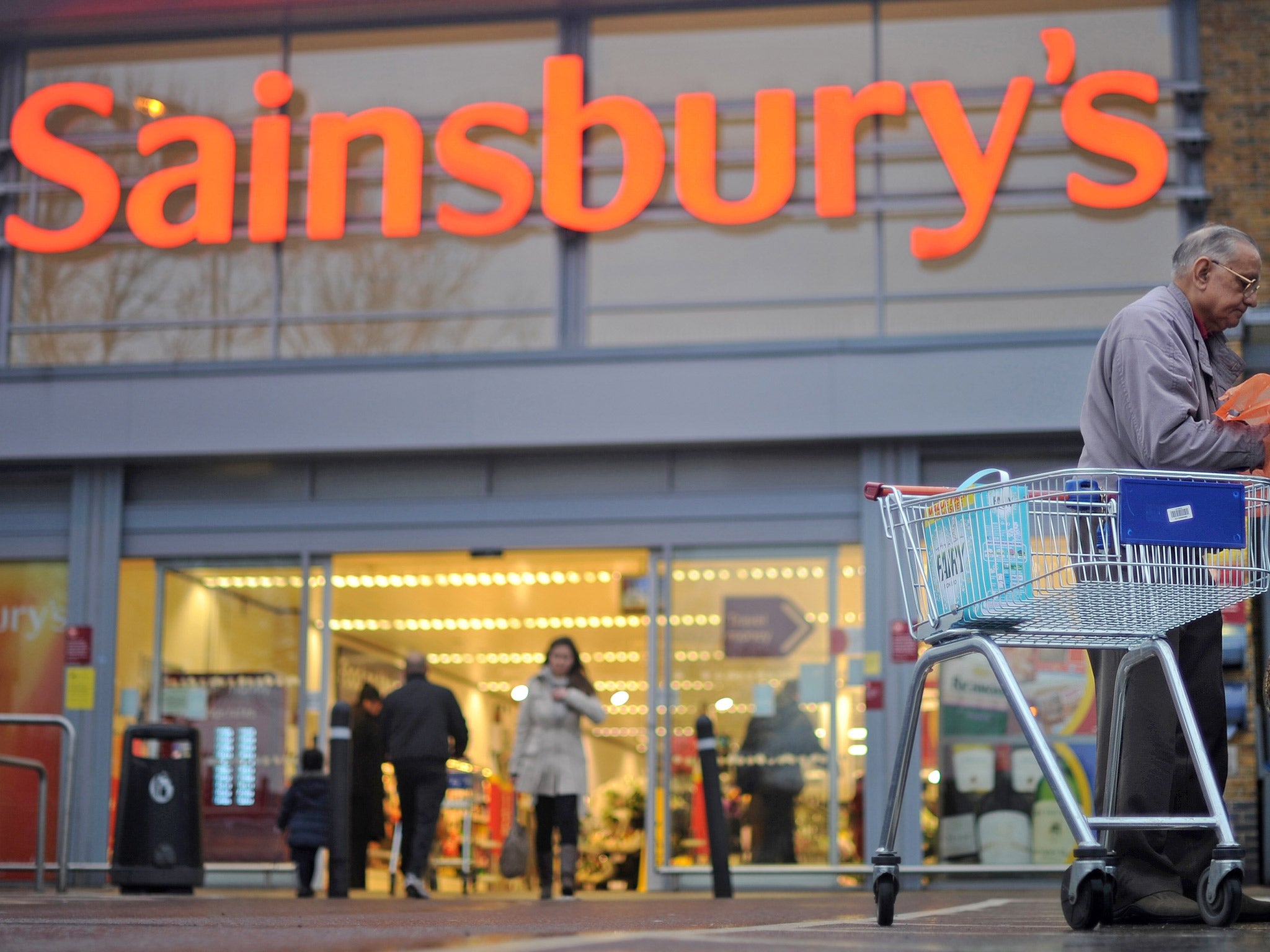 Kosher food was taken off the shelves in a London Sainsbury's branch that became a target of anti-Israel protests amid fears it would be vandalised, sparking outrage among shoppers.
The decision to remove Jewish products came as pro-Palestinian demonstrators gathered outside the shop in Holborn calling for a boycott of Israeli goods.
Sainsbury's said there were fears the kosher area could be attacked but the move provoked outrage on social media as people accused the chain of making a "political statement".
A witness who took a picture of the empty shelf said the section had contained produce made in the UK, Poland and Israel.
Colin Appleby wrote: "When I asked a member of staff what had happened they replied 'We support Free Gaza'.
"I didn't try to point out that kosher goods were not Israeli goods but they walked away."
The company's Facebook page was inundated with complaints from around the world over the decision, with many pointing out the distinction between Jewish and Israeli products.
Gavin Platman, who made an official complaint to Sainsbury's, said the removal of kosher goods was "deeply offensive".
"Naturally I am against the death of innocent children in Gaza, so why are you persecuting me by denying me the right to buy Kosher food?" he added.
"I presume you are also removing Halal food in protest against the Islamic State slaughtering Yazidis. Clearly not – therefore you have blurred the line between political statement and hate crime."
The incident on Saturday came on the same day a small group of protesters rushed into a Tesco in Birmingham and threw around products during a Gaza protest.
One witness described seeing demonstrators carrying Palestinian flags while chanting and behaving "aggressively" to people inside the store and police said one person was arrested for assaulting officers.
Countless protests have taken place across the UK since the start of Israel's bombardment of the Gaza strip last month, calling for a halt to the military operation that has so far killed an estimated 1,900 Palestinians.
In pictures: 2014 Israel-Gaza protest in London
Show all 12
A spokesperson for Sainsbury's said it was "an absolutely non-political organisation" and the food was returned as soon as possible.
He added: "It was an isolated decision made by in a very challenging situation. It was chilled food and [the manager] was simply trying to preserve it.
There have been similar demonstrations where items have been removed, he said, and no disciplinary action will be taken against the branch manager.
Kosher food is prepared in accordance with Jewish dietary laws, which forbid food including pork, shellfish and meat cooked in milk.