Salman Abedi's brother says Manchester bomber was radicalised in UK
Hashem Abedi says brother bought bomb-making equipment in Britain
Lizzie Dearden
Thursday 08 June 2017 16:59 Comments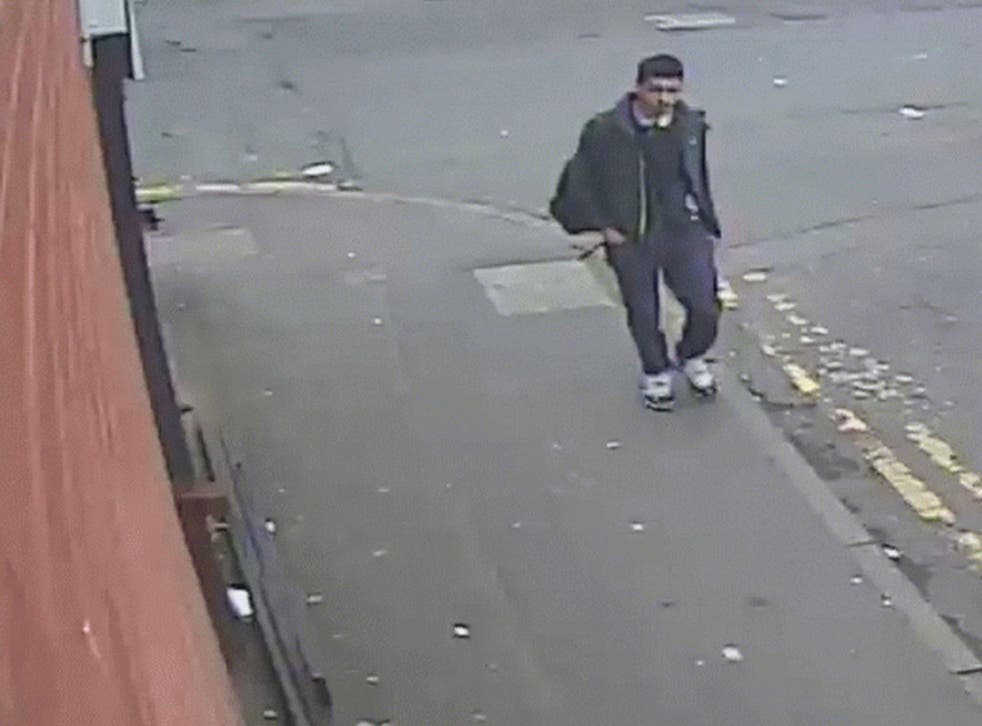 The Manchester bomber's brother has said he was radicalised in the UK two years before he launched a terror attack in the name of Isis.
Libyan officials said Hashem Abedi, who was arrested in Tripoli following the atrocity, also confirmed British police claims he brought materials for his device in the UK.
Ahmed bin Salem, a spokesperson for the Government of National Accord's counter-terror force, said Hashem admitted knowing of his brother's plans but did not know where they would be carried out.
​Salman Abedi killed 22 people, including seven children, when he detonated a homemade bomb amid Ariana Grande fans leaving a concert at Manchester Arena.
"Hashem said that he and Salman got the ideology of Daesh [Isis] in Manchester in 2015 from the internet and some friends in the UK," said Mr bin Salem.
"He added that they used to watch videos and had sympathy for children in Syria and wanted to do something for Daesh to help."
Manchester bomber Salman Abedi's cousins speak out
Officials said the two British brothers flew to Libya, where their parents were originally from , on 18 April but Salman left around a week before the attack while claiming he was going on a pilgrimage to Mecca.
Abedi flew to Turkey but then doubled back across Europe, flying via Dusseldorf to arrive in Manchester on 18 May.
Hashem said "all necessary things" were purchased for the bomb in Britain.
Experts told The Independent the deadly device could easily have been constructed in the four days between Abedi returning from Libya and launching the attack, with Greater Manchester Police saying the bomber made "core purchases" himself.
He phoned Tripoli before the attack to "say goodbye to his family", Mr bin Salem said, adding: "Salman phoned Hashem's phone on the day of the attack to talk with his family.
"The mother had refused to talk with him because they were angry with him as he lied.
"Hashem knew about the attack and convinced his mother to talk to him."
Manchester explosion in pictures

Show all 37
Abedi's mother told investigators her son had "asked for forgiveness" but she had not understood why at the time.
It was not possible to verify what conditions the Abedis were questioned under or whether they had access to legal representation, although British consular officials have been granted access.
Libya's Special Deterrence Force (Rada) previously said Hashem had been plotting an attack in Tripoli, and told investigators he spent time in Germany working as a driver between December last year and his return in April.
Hashem and his father Ramadan, who moved the family back to the Libya following the outbreak of the country's civil war, remain in custody after being arrested by police in Tripoli.
​Abedi's mother said both sons had been taken to the frontlines of the conflict as Ramadan fought against Muammar Gaddafi's forces.
Sources with knowledge of the investigation told The Independent that Abedi developed extremist beliefs while in Manchester, but that the violence he was exposed to in Libya was a key part of the path to launching the attack.
He was known to security services as an associate of Isis recruiter Raphael Hostey, also from the city, who was killed in a drone strike in Syria last year.
Other prolific militants from Manchester include Abdalraouf Abdallah who was jailed last year for attempting to help fellow jihadis reach Isis territories in Syria after being shot and paralysed during the Libyan uprising.
Abedi also reportedly met Isis-linked fighters in the Katibat al-Battar al-Libi group during his visits to Tripoli and the coastal city of Sabratha.
A retired European intelligence officer told the New York Times that Abedi kept in contact with the militants after returning to Manchester.
Members of the group, which was originally formed by Libyan jihadis fighting in Syria in 2012, include Paris attacks ringleader Abdelhamid Abaaoud.
Battar brigade fighters who moved back to Libya set up terror training camps, with the Isis gunman who killed 30 British tourists on a beach in Tunisia among their graduates.
Europol has warned Libya could develop into a "second springboard" for Isis attacks in the EU and the North Africa as the group loses territory in Syria and Iraq.
Abedi had a "relatively minor" criminal record as a teenager but was not known to police for holding extremist views, appearing on police logs in 2012 over offences of theft, receiving stolen goods and assault.
Acquaintances said he was previously linked to gangs, smoked cannabis and drank but came back from Libya a "completely different guy", later hanging a black Islamist flag from his home and referring to Brits as "infidels" who were "unjust to Arabs".
The same transformation has been documented in many of Europe's deadliest terrorists, including petty criminals and drug dealers in the Isis "super cell" behind the Paris and Brussels attacks.
Nine suspects remain in custody over the attack in the UK, where a 20-year-old man was arrested on suspicion of terror offences after handing himself into police on Wednesday.
Two of the other arrests came on Tuesday, with a 20-year-old being held in Harpurhey, and a 38-year-old being detained at Heathrow Airport as part of a planned operation, both on suspicion of terrorism offences.
Police have released 12 people without charge, including an 18-year-old man understood to be Abedi's cousin and his older brother, Ismail.
Greater Manchester Police said they had found "significant evidence" in a car where Abedi may have stored items used to assemble his improvised explosive device.
The inquests into the deaths of the victims, who include seven children, are due to begin on Friday at Manchester Civil Justice Centre.
Anyone with information is asked to call the anti-terror hotline anonymously on 0800 789321 or send images and footage to police by visiting the UK Police Image Appeal website.
Register for free to continue reading
Registration is a free and easy way to support our truly independent journalism
By registering, you will also enjoy limited access to Premium articles, exclusive newsletters, commenting, and virtual events with our leading journalists
Already have an account? sign in
Register for free to continue reading
Registration is a free and easy way to support our truly independent journalism
By registering, you will also enjoy limited access to Premium articles, exclusive newsletters, commenting, and virtual events with our leading journalists
Already have an account? sign in
Join our new commenting forum
Join thought-provoking conversations, follow other Independent readers and see their replies