Reclaim These Streets organisers 'told to cancel Sarah Everard vigil by police'
'We believe that streets should be safe for women, regardless of what you wear, where you live or what time of day or night it is', organisers say
Vincent Wood
Friday 12 March 2021 00:30 Comments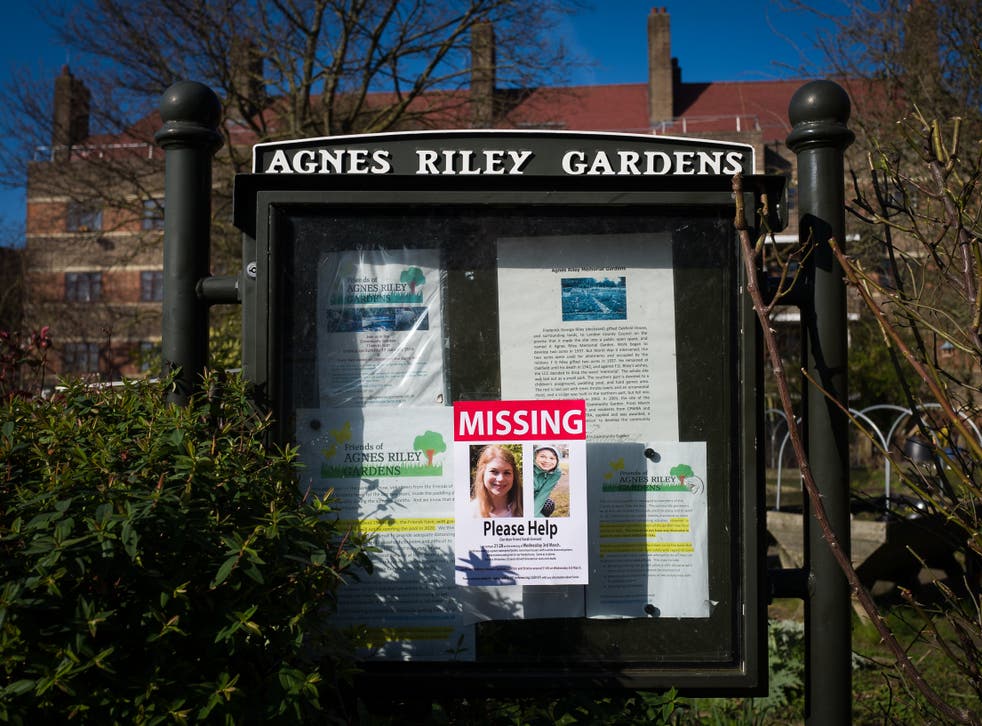 Organisers of a vigil to Sarah Everard due to take place in central London claim they have been told that the gathering would be illegal by the Metropolitan Police
The Reclaim These Streets event is scheduled to go ahead on Saturday on Clapham Common, one of the locations Ms Everard is believed to have walked through before her suspected kidnap and murder.
As well as marking the death of the 33-year-old, the event was tipped as an opportunity to reclaim the space amid a broader national conversation about the safety of women and girls in public areas at night.
However a spokeswoman for the group organising the vigil has said it plans to appeal to the high court to challenge the Metropolitan Police's interpretation of coronavirus restrictions with regard to human rights law.
They claimed that while initially the force had appeared supportive of the vigil, they later withdrew their support - warning organisers that they would face fines of tens of thousands of pounds in fixed penalty notices as well as criminal prosecution.
In statement, Reclaim These Streets said: "The Metropolitan Police said that they were 'trying to navigate a way through' and that they were 'currently developing a local policing plan' to allow the vigil to take place and to enable them to 'develop an appropriate and proportionate local response' to the event.
"This afternoon [Thursday], the Metropolitan Police have reversed their position and stated that the vigil would be unlawful, that their 'hands are tied' by the Covid-19 regulations and that, as organisers, we could face tens of thousands of pounds in fixed penalty notices and criminal prosecution under the Serious Crimes Act."
The group added: "We have decided to seek an urgent order from the High Court confirming that the Metropolitan Police's understanding of the law is wrong. We hope that this will be heard tomorrow, Friday 12 March, so that the vigil can still go ahead."
The Met was not immediately available for comment.
Reclaim the night marches and rallies have taken place in the UK since 1977, when the Leeds Revolutionary Feminist Group sought to use the events as a direct response to the serial murders of Peter Sutcliffe - also known as the Yorkshire ripper.
In a statement on their website, organisers of the event said: "We believe that streets should be safe for women, regardless of what you wear, where you live or what time of day or night it is. We shouldn't have to wear bright colours when we walk home and clutch our keys in our fists to feel safe".
"It's wrong that the response to violence against women requires women to behave differently. In Clapham, police told women not to go out at night this week. Women are not the problem."
Additional reporting by agency
Register for free to continue reading
Registration is a free and easy way to support our truly independent journalism
By registering, you will also enjoy limited access to Premium articles, exclusive newsletters, commenting, and virtual events with our leading journalists
Already have an account? sign in
Join our new commenting forum
Join thought-provoking conversations, follow other Independent readers and see their replies