SAS training deaths inquest: Bureaucracy blamed for failure to cancel march in scorching heat that led to the deaths of three reservists
Family of one soldier was told it would have been 'too much paperwork'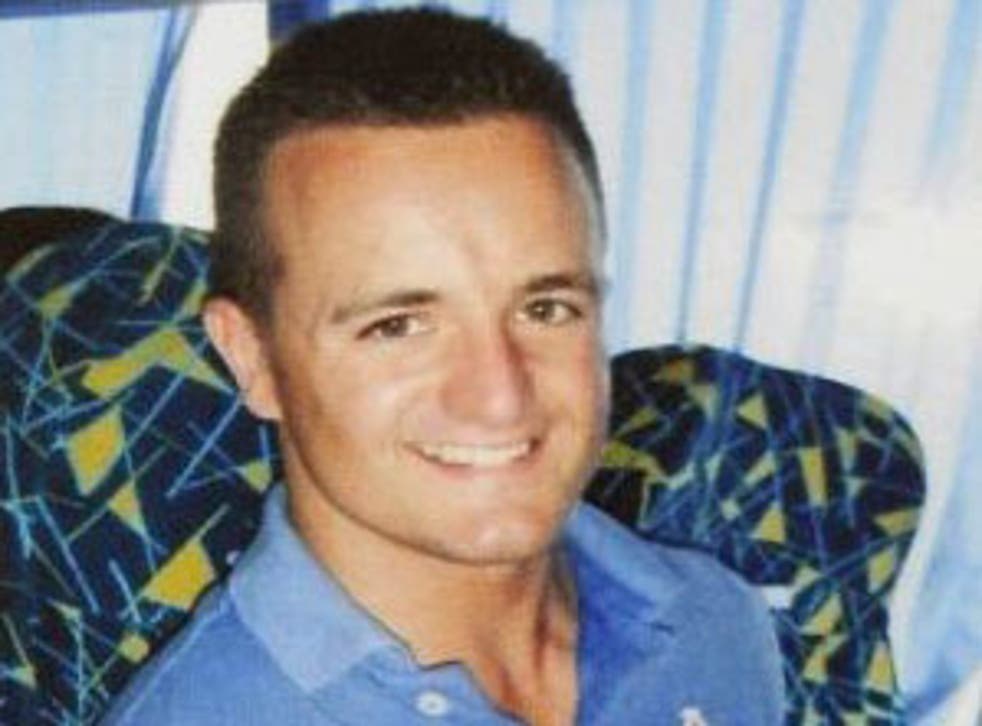 Bureaucracy was blamed for a failure to postpone an SAS training march in scorching heat which resulted in the deaths of several army reservists, a coroner heard yesterday. The admission was made by a senior officer, according to the relatives of one of those who died, 24-year-old Lance Corporal Craig Roberts.
The unnamed commanding officer is alleged to have told the young soldier's family it would have been "too much paperwork" to cancel the 16-mile (26km) march, shortly after they had viewed the body of L/Cpl Roberts in a mortuary.
An inquest into the deaths of L/Cpl Roberts, L/Cpl Edward Maher and Corporal James Dunsby, heard that the men collapsed on Pen Y Fan in the Brecon Beacons in South Wales on July 13th 2013, when temperatures reached more than 27C (80F).
In a family statement read to the hearing by her lawyer, L/Cpl Roberts' mother Margaret questioned why her son was "sent up there in that heat." They were informed of his death at 11.30pm that night. In the statement, his relatives said they asked a commanding officer whether the timing of the march could have been changed. "He replied 'There would be too much paperwork'. We were so angry with this answer. We were being told that the march wasn't cancelled to save on paperwork."
Born in North Wales, L/Cpl Roberts joined the Army reserves while studying at the University of Leicester. The banking and finance graduate, who had served with the Royal Anglian Regiment in Cyprus, had told his family of his desire to join the reserve special forces. "We were concerned, well actually terrified, about where he might be sent and the danger he might be put in. But it didn't occur to us to be worried about training," said the statement. "We are proud to be his parents. In the days and weeks that followed Craig's death we asked ourselves why he and others were sent up there in that heat. We hope this inquest can answer that question," it added.
The inquest, being heard in Solihull, West Midlands, is expected to take up to four weeks and will investigate the circumstances in which almost 80 soldiers were sent on the march. The effects of the heat that day were fatal to L/Cpl Roberts, who was pronounced dead on the mountainside, while L/Cpl Maher and Cpl Dunsby, both 31, died after being taken to hospital.
"It's important this inquest is both prompt, effective and independent and involves the families. It's also important that the full facts are brought to light, culpability and discreditable conduct exposed and suspicion of deliberate wrongdoing is allayed," said Louise Hunt, senior coroner for Birmingham and Solihull.
She said 78 soldiers, 37 of whom were reservists, carrying backpacks weighing at least 49lb (22kg) - not including their food and water - had set out on the march. "We will hear evidence in relation to the fact it ended up being one of hottest days of that year with temperatures predicted to reach 27C (80.6F)."
Detective Constable David Gilbert of Dyfed-Powys Police told the inquest that GPS trackers showed where those who died had collapsed. At 3.36pm, L/Cpl Roberts activated his distress beacon, and was found 25 minutes later. L/Cpl Maher's tracker showed he stopped at 4.10pm, about 1,000 yards from the finish. He was not found for another 45 minutes. Referring to Cpl Dunsby, Mr Gilbert said: "At 4.10pm, he was noted as not making any progress, but at 4.52pm he was actually found by directing staff."
The inquest also heard how a number of other soldiers collapsed. Between 12.14pm and 4.53pm, at least nine soldiers were recorded as having problems with the heat, including the three who died. And one told medics he was disorientated and hallucinating. One reservist, referred to as 1X, had to be airlifted to hospital after he passed out and was found by a couple out walking. "I told them I was out of water and (the man) ran down (to a stream) and filled up a two-litre bottle of water," he said. "There wasn't a trace of wind at all that day and I didn't manage to cool down as I'd expect."
The inquest, which was supposed to begin late last year, was delayed while the Crown Prosecution Service reviewed a decision, which remains unchanged, not to bring charges of gross negligence manslaughter over the deaths.
The inquest continues.
Register for free to continue reading
Registration is a free and easy way to support our truly independent journalism
By registering, you will also enjoy limited access to Premium articles, exclusive newsletters, commenting, and virtual events with our leading journalists
Already have an account? sign in
Register for free to continue reading
Registration is a free and easy way to support our truly independent journalism
By registering, you will also enjoy limited access to Premium articles, exclusive newsletters, commenting, and virtual events with our leading journalists
Already have an account? sign in