Saudi Arabia funding linked to terror in UK by Britain's former ambassador to Riyadh
Comments were made at Conservative Middle East Council event after government refuses to publish a report into extremist funding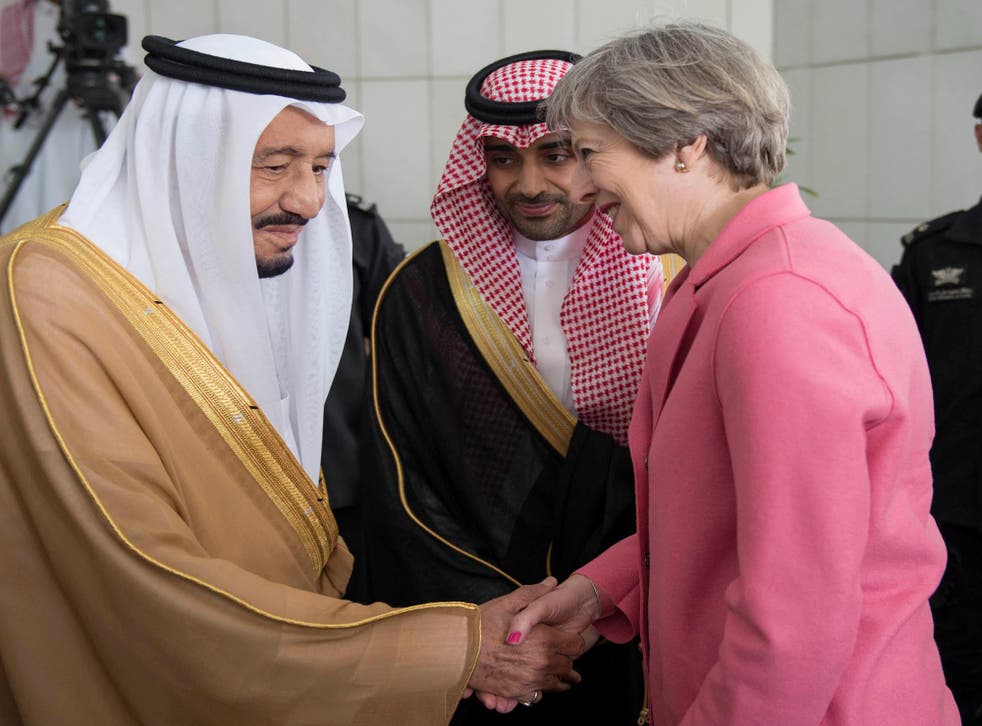 Saudi Arabia funds ideologies which lead to extremist activity in the UK, the former British ambassador to Riyadh has said.
"The Saudis [have] not quite appreciated the impact their funding of a certain brand of Islam is having in the countries in which they do it – it is not just Britain and Europe," Sir William Patey said, speaking at a round-table debate in Parliament.
"That is a dialogue we need to have. They are not funding terrorism.
"They are funding something else, which may down the road lead to individuals being radicalised and becoming fodder for terrorism."
Saudi Arabia is funding an ideology with consequences of which they might not be aware, according to Sir William.
"It is unhealthy and we need to do something about it."
Sir William, 64, was British Ambassador to Saudi Arabia from 2006 to 2010 and has headed the Foreign Office Middle East desk.
Saudis "find it every easy to back off the idea that they are funding terrorism because they are not", he said.
"What the World Association [sic] of Muslim Youth and the Muslim World League are doing is funding mosques and promoting an ideology – the Salafist Wahhabist ideology."
UK news in pictures

Show all 50
Sir William discussed the difficulty of defining the funding of terrorism, and said "grown-up dialogue with the Gulf about what we think" is needed.
The Conservative Middle East Council, which organised the debate, aims to "ensure that Conservative MPs and Peers understand the Middle East".
The opposition has criticised the Government for not publishing a report into the funding of extremist groups in the UK, claiming the move is intended to avoid criticising Saudi Arabia.
Home Secretary Amber Rudd said: "The most common source of support for Islamist extremist organisations in the UK is from small, anonymous public donations, with the majority of these donations most likely coming from UK-based individuals."
In a written statement to Parliament about the government-commissioned report, she said the Home Office has refused to publish the report due to "the volume of personal information it contains and for national security reasons".
Sir William also criticised recent moves by Saudi Arabia, Bahrain, the United Arab Emirates and Egypt to isolate Qatar.
"This has all the hallmarks of a policy that has not been thought through. It does not smack of a considered strategy," he said.
Sir William identified what he perceives as the real motive for the dispute between the neighbouring states.
"This is about the Muslim Brotherhood. It is a battle for the future of the Middle East."
The former ambassador's Linkedin profile lists his current occupations as non-executive director of HSBC in the Middle East, as well as adviser to AECOM engineering firm and Control Risks, a global risk consultancy.
Join our new commenting forum
Join thought-provoking conversations, follow other Independent readers and see their replies