Britain has exported £2.8bn of arms to Saudi Arabia since it started bombing Yemen in 2015
Kingdom is the biggest recipient of UK arms exports despite repeated calls for an embargo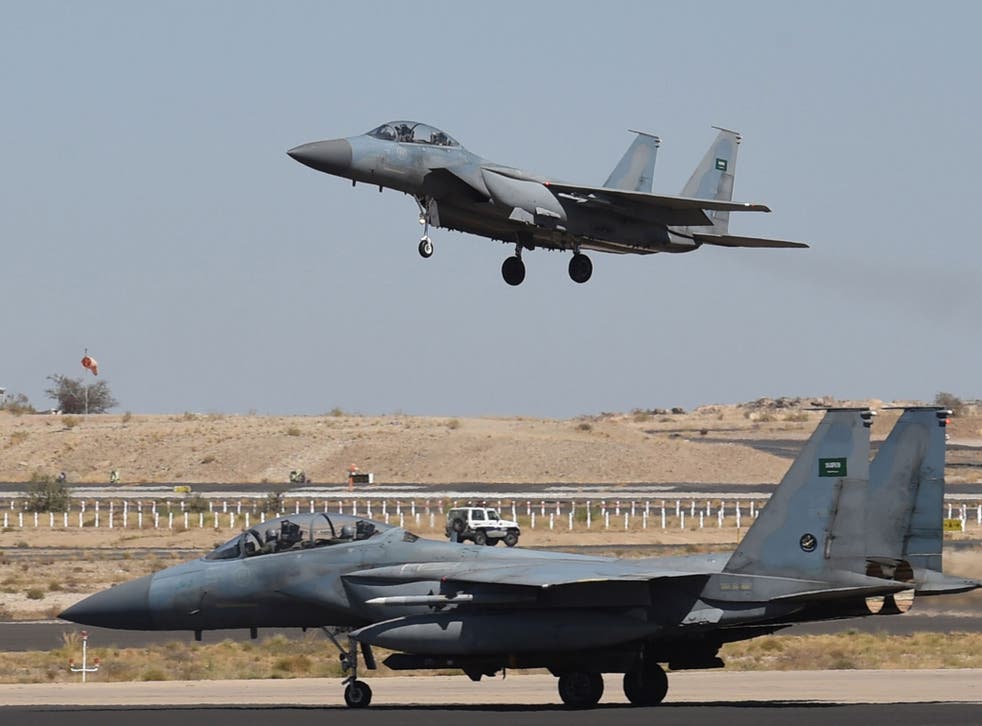 The UK has approved 122 military licences to the value of £2.8bn to Saudi Arabia since the regime started its widely condemned bombing campaign in Yemen last March, it has been revealed.
Saudi Arabia is the biggest recipient of UK arms by a significant margin, and since 2010 has received military equipment worth £6.7bn, according to official government figures collated by Campaign Against Arms Trade (CAAT).
The report says the Saudi-led civil conflict in Yemen had resulted in the deaths of 6,400 people – half of them civilians - and displaced millions of others.
The House of Commons International Development Committee and the European Parliament have both called for an arms embargo to be placed on the Kingdom, but the UK Government has continued to support the autocratic state.
Andrew Smith, of CAAT, said: "Almost 6000 people have been killed in the Saudi-led bombardment of Yemen. UK-supplied combat aircraft and bombs have been central to the destruction and yet the arms sales have continued, and so has the government's uncritical support of the Saudi regime."
A breakdown of the £2.8 billion worth of arms exported to Saudi Arabia from the UK includes £430,000 of licences for armoured vehicles and tanks, £1.1bn for grenades, bombs, missiles and countermeasures, and £1.7bn for aircrafts, helicopters and drones.
The exports continue despite Amnesty International, Human Rights Watch and Doctors Without Borders all accusing Saudi Arabia of violating international humanitarian law with their continued air strikes.
David Wearing, a researcher on UK-Saudi-Gulf relations and the author of the CAAT report, said: "Successive governments of all political colours have prioritised arms sales over human rights.
"The toxic UK-Saudi alliance has boosted the Saudi regime and lined the pockets of arms companies, but has had devastating consequences for the people of Saudi Arabia and Yemen.
"For the sake of those people, the UK government must finally stop arming and empowering the brutal Saudi monarchy," he said.
The report comes as efforts to broker peace talks between the Iran-allied Houthis and the Saudi-backed Hadi forces near collapse.
The Houthis have accused the Hadis of trying to exploit a shaky truce between the two to gain ground in several provinces, and of violating the agreed ceasefire. Should the truce collapse it is feared the conflict in the region will intensify.
Both al Qaeda and Isis have also been trying to exploit the situation by using the conflict as an opportunity to widen their influence and gain supporters in the region.
Join our new commenting forum
Join thought-provoking conversations, follow other Independent readers and see their replies