UK solar eclipse: London school children banned from watching rare celestial event 'for cultural and religious reasons'
London school confirmed children were not allowed to leave classrooms due to religious and cultural 'concerns associated with observing an eclipse directly'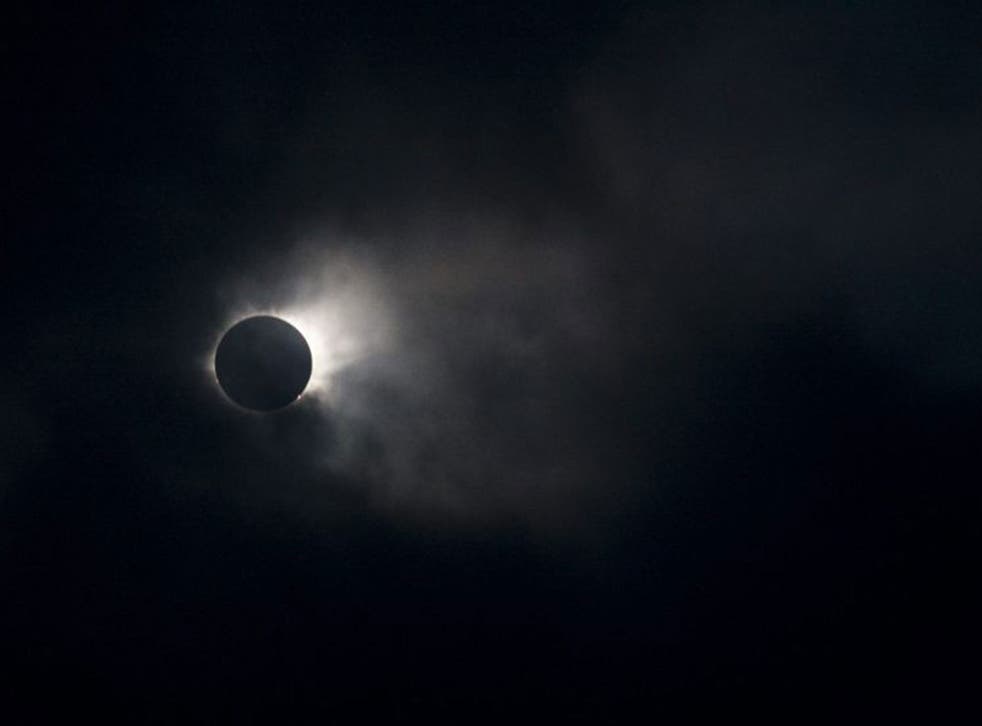 A parent has described his anger after his daughter's class was banned from leaving the classroom to watch the solar eclipse on Friday for "cultural and religious" reasons.
Pupils at the North Primary School in Southall, west London, were not allowed to go outside to watch the rare celestial event.
Phil Belman, the father of a seven-year-old girl who attends the school, said his daughter was told to make a pinhole to watch the eclipse through on Thursday evening.
"This morning I heard for religious and cultural reasons the kids were going to be banned from any part in the eclipse," Mr Belman told ITV.
He said he rang the school and asked to be put through to the headmaster to demand an explanation.
"I was put through to him straight away and he confirmed it, religious and cultural reasons. I said that was totally outrageous. I asked him to elaborate and he refused.
Solar eclipse 2015 in pictures

Show all 28
"It's just going back to the dark ages really."
Ivor Johnstone, a headmaster at the school, said the decision was taken because of concerns associated with observing an eclipse directly in some cultures and religions. However, he said children were still allowed to watch the eclipse on screens.
Mr Johnstone said in a statement: "Although we are sorry for any disappointment, pupils were still able to watch the eclipse on screens in classrooms.
"However, the overcast conditions in west London today meant they would not have been able to see it live in any case."
Ealing Council said decisions such as this are made by headteachers locally.
Register for free to continue reading
Registration is a free and easy way to support our truly independent journalism
By registering, you will also enjoy limited access to Premium articles, exclusive newsletters, commenting, and virtual events with our leading journalists
Already have an account? sign in
Register for free to continue reading
Registration is a free and easy way to support our truly independent journalism
By registering, you will also enjoy limited access to Premium articles, exclusive newsletters, commenting, and virtual events with our leading journalists
Already have an account? sign in
Join our new commenting forum
Join thought-provoking conversations, follow other Independent readers and see their replies