Scot Young divorce case: Court hears of 'sham' property deal 'Project Moscow'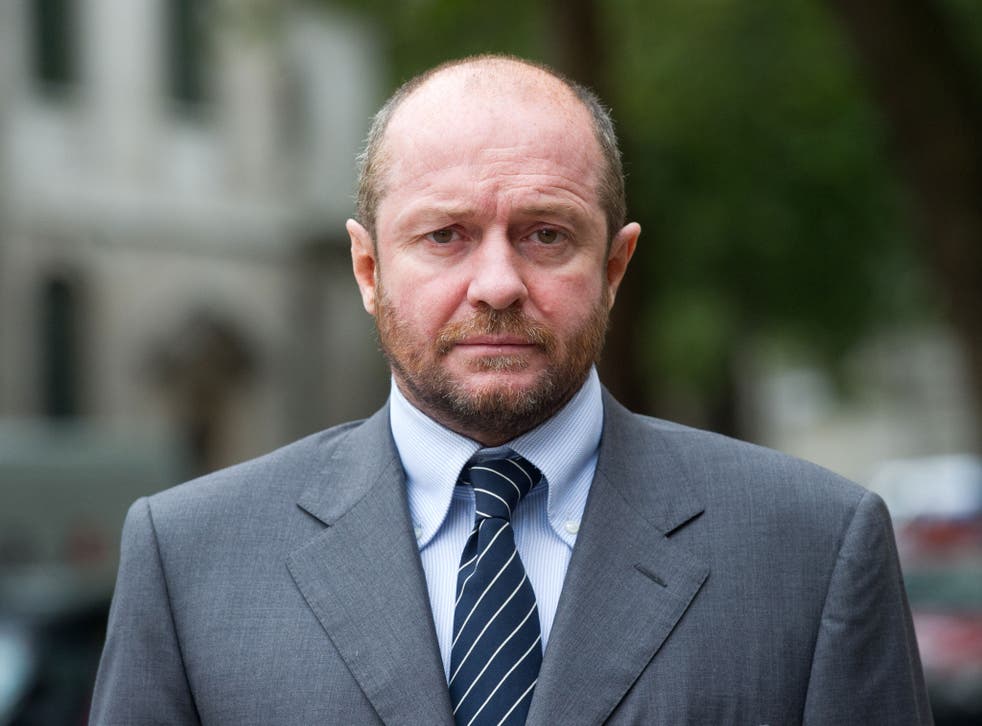 A corporate lawyer at the centre of Britain's most high-profile divorce was accused of creating a "sham" property deal that allowed bankrupt tycoon Scot Young to hide his assets in offshore tax havens, the High Court heard on Monday.
Stephen Jones, from Jirehouse Capital, was questioned over his role in "Project Moscow", a deal brokered by Mr Young, a real estate and telecoms magnate who claims to have lost a vast fortune just as his marriage collapsed in 2006.
The £100 million Russian property development linked to Mr Jones is alleged to have imploded causing Mr Young's financial demise, but his estranged wife Michelle has told the court that he still beneficially owns up to half the shares.
The court heard that Mr Jones had a "conflict of interest" after acting for both Mr Young and for creditors that resulted from the deal, which included Ekaterina Berezovskaya, the daughter of deceased Russian oligarch Boris Berezovsky.
Documents were read out in court showing Mr Young signed over "power of attorney" to control interests held by the tycoon in offshore trusts in March 2006. Mr Jones said he was acting on "instructions from the creditors".
The court also heard that £6 million from "Project Moscow" had been siphoned off into an offshore entity called the "SY Refinance Foundation" controlled by Mr Jones.
The lawyer, who denied separate allegations that he forged documents during another related legal dispute, told Mr Justice Moor this was used to pay off other creditors unrelated to Project Moscow.
The court has previously heard how several creditors to whom Mr Young owes millions of pounds as a result of Project Moscow are still funding his lifestyle.
The High Court heard companies and entities owned by Jonathan Brown, a smoked salmon tycoon who Mr Young claims he owes £3.3 million, and Stephen Kay have recently sent money to the 51-year-old through third parties.
Mr Jones had previously given evidence to the High Court in 2011 that Mr Young had lost "between ten and fifteen million pounds in cash terms" on Project Moscow. But on Monday, he agreed with Mr Young's latest submission last week, that the businessman never lost any money on the deal at all. Mr Jones said: "He personally didn't lose any money."
Despite repeatedly claiming he never acted for Mr Young, the court heard the lawyer wrote a £2.9 million promissory note in April 2007 on behalf of Mr Young to his creditor, Ms Berezovskaya.
Rex Howling QC, acting for Ms Young, said: "This isn't a debt owing at all and this is just a sham, isn't it?"
Mr Jones replied: "Why would that be the case?" Mr Howling said: "Because Mr Young had the money all along." Mr Jones denied the allegation.
Mr Justice Moor said he was "very troubled" by evidence that Jirehouse had assigned debts to itself, and had become a creditor to Mr Young's hotly-disputed bankruptcy in 2010.
He said: "I just don't understand it I'm afraid. I am really troubled by this and I don't understand it. Why are you allowed to assign money to yourself? What has it got to do with you? It either goes to the creditors or back to Mr Young?"
Mr Jones replied: "It's not exactly ours – we would be holding it on someone's behalf."
Scot Young owes his wife nearly £1 million in maintenance and £1.28 million in unpaid tax. Earlier this year, he was jailed for three months for repeatedly failing to disclose the mysterious disappearance of his extraordinary wealth.
The court also heard of an email dated September 2006, six months after Mr Young claims to have lost all his money.
Mr Jones emailed the penniless tycoon to say he was "making progress" on a deal but was "£650,000 short". He added: "I cannot do this unless you sell me a villa now for, say, US$2.25 million (30 per cent discount to first phase market price) on spec to one of your mates. It has to make real commercial sense for me to do this. Over to you, buddy!"
Mr Jones denied it was Mr Young's villa and said he was acting on behalf of the businessman's creditors who "were trying to get Scot to use his great sale skills".
Mr Howling QC said: "Isn't the common-sense English interpretation of this is that he was going to sell you a villa, and that he owned multiple villas?"
Mr Jones replied: "No, it was written in the context of seeking a creditor settlement."
The court also heard that the lawyer was present in a central London hotel room in 2008 when Mr Young said he had paid one of his creditors, Harvey Lawrence, up to £4 million in cash.
Mr Jones, who repeatedly refused to answer questions citing legal professional privilege, said: "I don't know anything about that. I can't recall that comment being made."
The case continues.
Register for free to continue reading
Registration is a free and easy way to support our truly independent journalism
By registering, you will also enjoy limited access to Premium articles, exclusive newsletters, commenting, and virtual events with our leading journalists
Already have an account? sign in
Register for free to continue reading
Registration is a free and easy way to support our truly independent journalism
By registering, you will also enjoy limited access to Premium articles, exclusive newsletters, commenting, and virtual events with our leading journalists
Already have an account? sign in
Join our new commenting forum
Join thought-provoking conversations, follow other Independent readers and see their replies